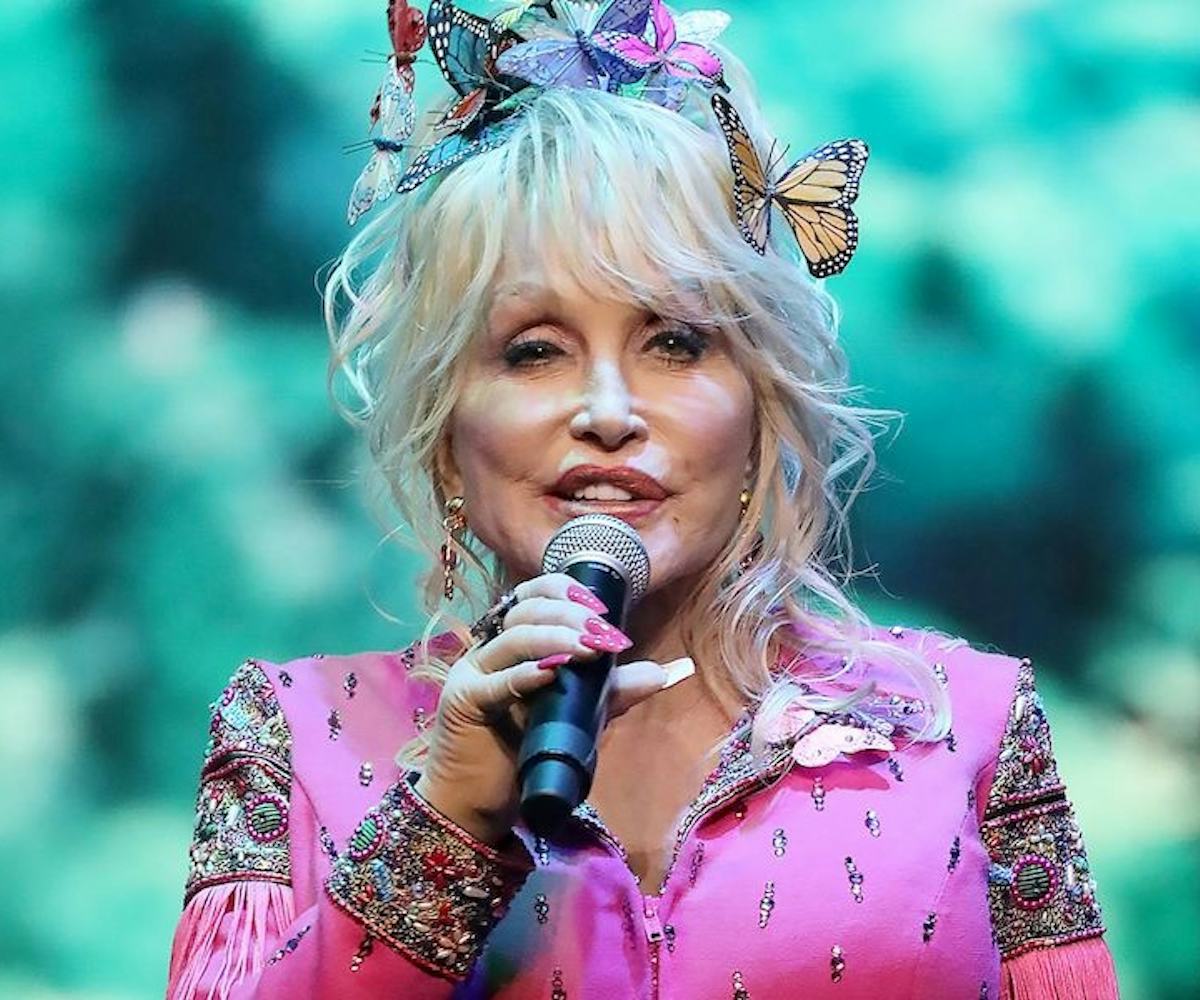 Photo by AFF-USA/Shutterstock
Dolly Parton Will Cancel All Future Bad Hair Days With Her New Wig Line
"The higher the hair, the closer to god" — ancient Dolly Parton proverb
If you've ever wondered how Dolly Parton's blonde hairdo stays so voluminous and, well, blonde, the secret is a collection of top-quality wigs. And now, Parton is blessing us all with a signature line of wigs so we can all do the same. As the iconic Dollyism goes, "the higher the hair, the closer to god," so you know she's about to change the game with this venture.
In a new interview with Elle, Parton opened up about her forthcoming fashion line, during which she revealed she'd also be making wigs. "I'm going to do it. I'm going to get there... It's one of my dreams — the makeup, hair, and wigs, clothes, all of that sort of thing," she told the magazine. "I don't always wear them in my daily life, but I always still pouf up my hair. I still like to have that flashy hair. When I'm around home, I wear my little scrunchies, but I always put on some makeup and fix my own hair as cute as I can fix it. Wigs are just so handy. I'm so busy, and I have so many choices. I never have a bad hair day, and that's a good thing."
If Parton says the permanent solution to bad hair days is wigs, then I'm a wig devotee now. There's no specific info given as to when we can expect her wig line to hit stores — or even what it will be called, or how many options there will be — but Parton's promise is enough for me.