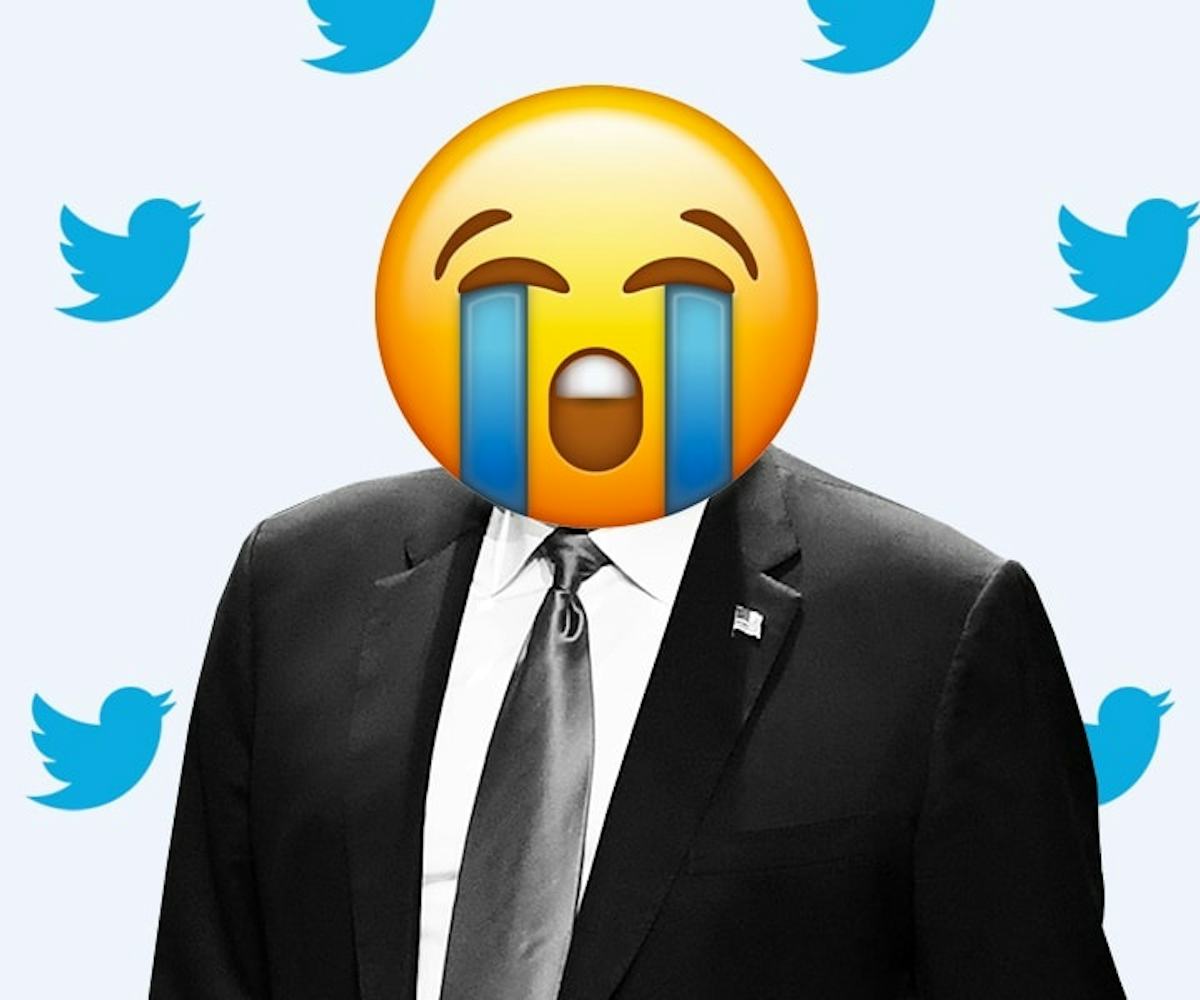 Photo by Ethan Miller/Getty Images
Trump Is Crying To Twitter Because Obama Has Way More Followers
Maybe he'd get more followers if he weren't a raging blowhard?
Donald Trump has proved he's a big, sensitive, bigoted baby yet again by running to Twitter for another one of his petty problems. But this time, he's not tweeting about it—he literally went to Jack Dorsey, Twitter's CEO, to complain about his lack of followers, which pale in comparison to those of former President of the United States Barack Obama, who has 46 million more, to be exact. According to a report by The Washington Post, Trump hosted Dorsey for a closed-door meeting at the Oval Office, in which he laid out his ridiculous qualms.
"A significant portion of the meeting focused on Trump's concerns that Twitter quietly, and deliberately, has limited or removed some of his followers, according to a person with direct knowledge of the conversation who requested anonymity because it was private," Tony Romm of The Washington Post writes. Trump also pointed to other conservatives who had lost followers, something he complained about yesterday on Twitter, just hours before tweeting a photo from his meeting with Dorsey.
Trump seems not to want to acknowledge Twitter's verifiable explanation for his frequent loss of followers, namely that spam accounts have been targeted for removal, and Trump had a lot of spam followers. Apparently, Dorsey brought this up at the meeting as well, "noting even he had lost followers as part of Twitter's work to enforce its policies," per The Washington Post, but, of course, Trump doesn't listen to facts.
Apparently, sources close to Trump have also told The Daily Beast, "Trump has repeatedly griped to associates about how Obama has had more Twitter followers than he has," two people close to Trump told the outlet, "even though—by Trump's own assessment—he is so much better at Twitter than Obama is." I beg to differ.
As for having fewer followers than former POTUS, that seems pretty easy to explain. Obama writes coherently and doesn't just fire off praise for Fox and Friends or call people names or bizarrely insert himself in Game of Thrones memes that provoke condemnations from HBO. Honestly, I'd follow Obama twice if I could, and delete Trump's account, along with his presidency.