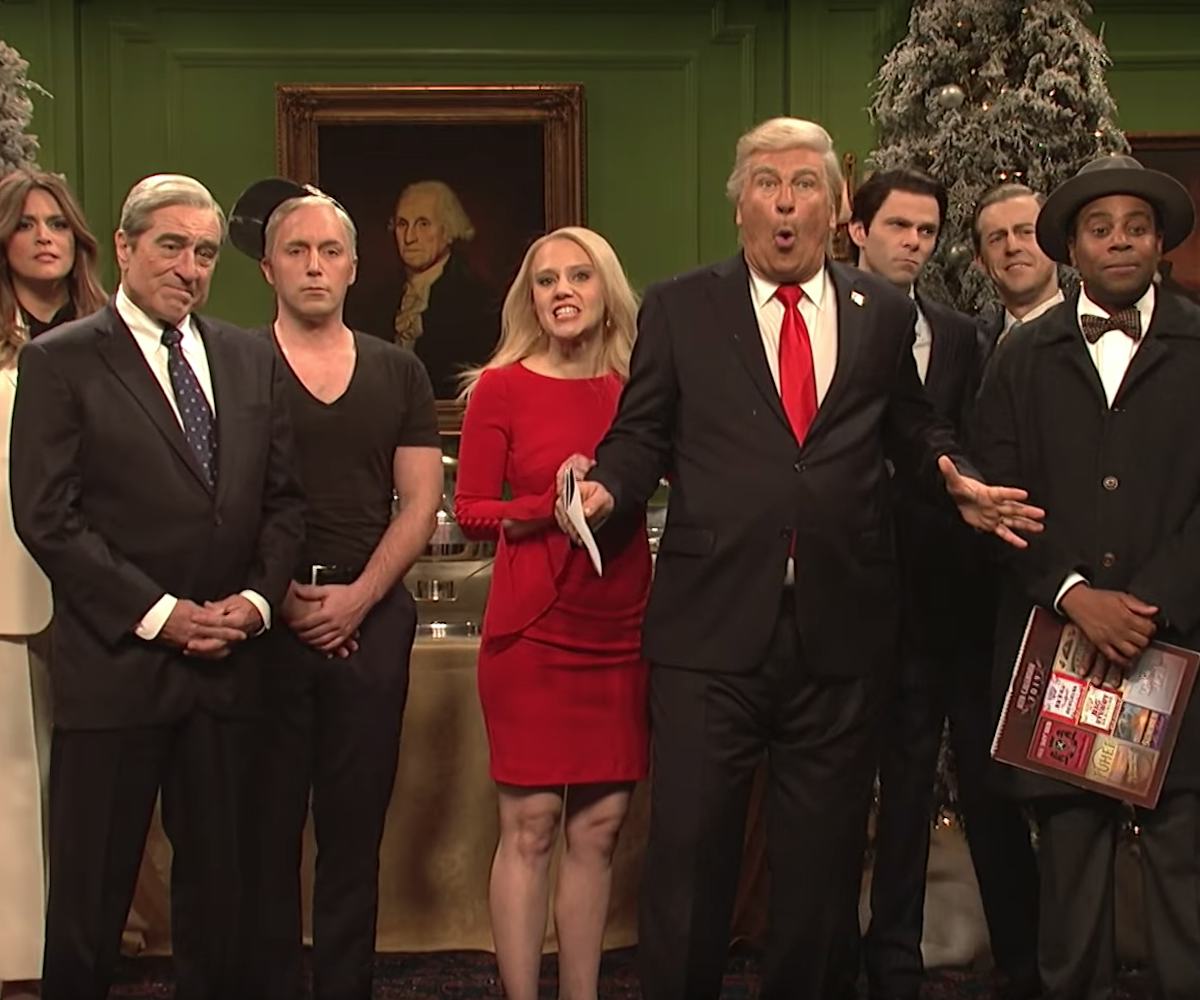 Screenshot via Saturday Night Live on YouTube
Donald Trump Thinks 'Saturday Night Live' Should Be Illegal
And, well, Colin Jost does kinda suck
On Twitter yesterday, Donald Trump claimed NBC show Saturday Night Live "can't be legal." The POTUS seemed to think SNL's jokes about him amount to "unfair news coverage," and said they should be "tested in courts" for legality.
And, look, while Trump obviously has no idea—still—what collusion is, that doesn't mean he doesn't kind of have a point: SNL is not funny, and the jokes about Trump are predictable and boring, and Colin Jost definitely does suck. Does Jost deserve to stand trial? We guess not.
Anyway, this is just the latest example of Trump attempting to invalidate platforms that do anything but praise him. Although, as one Twitter user pointed out, it's possibly more frightening that the president considers FOX a news channel than that he does the same for SNL.