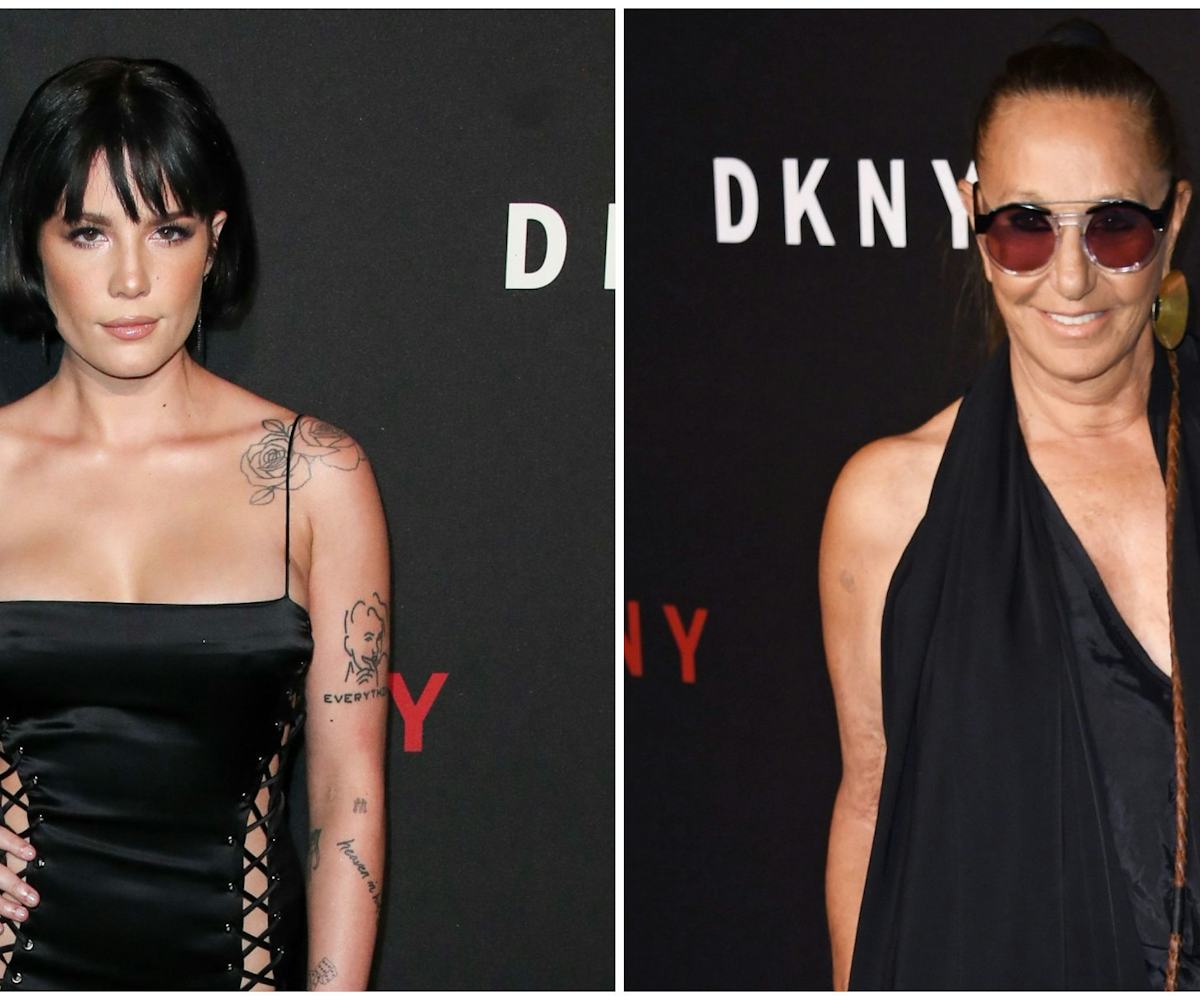 Photos via John Photography/Shutterstock, Stephen Lovekin/Shutterstock
Donna Karan, Whose NYFW Party Featured Halsey, Doesn't Know Who Halsey Is
On Monday night, Halsey headlined the 30th birthday party for Donna Karan's brand DKNY. While I thought this meant that Karan is a big Halsey fan, according to Page Six, the designer didn't know who the singer was prior to the party.
Page Six says in an article that, at the party, Karan asked the outlet, "Who is Halsey? Is that Halsey?" She then pointed at a party-goer who was not Halsey at all. Clearly, she was not involved in booking the singer for the celebration. She continued, "I think my granddaughter does [know who she is]. I'm sure she's great."
So, does this mean she's not familiar at all with the song "Bad At Love" or "Without Me?" Or Halsey's breakout, "Ghosts?" Someone needs to save Badlands to her Spotify account, ASAP.
Though it's wild that she didn't know who one of the most popular singers right now is, we hope that changed that night. Here's to hoping that once Halsey performed her set, Karan either realized that she already knew and loved some of her music, or was instantly converted into a fan.