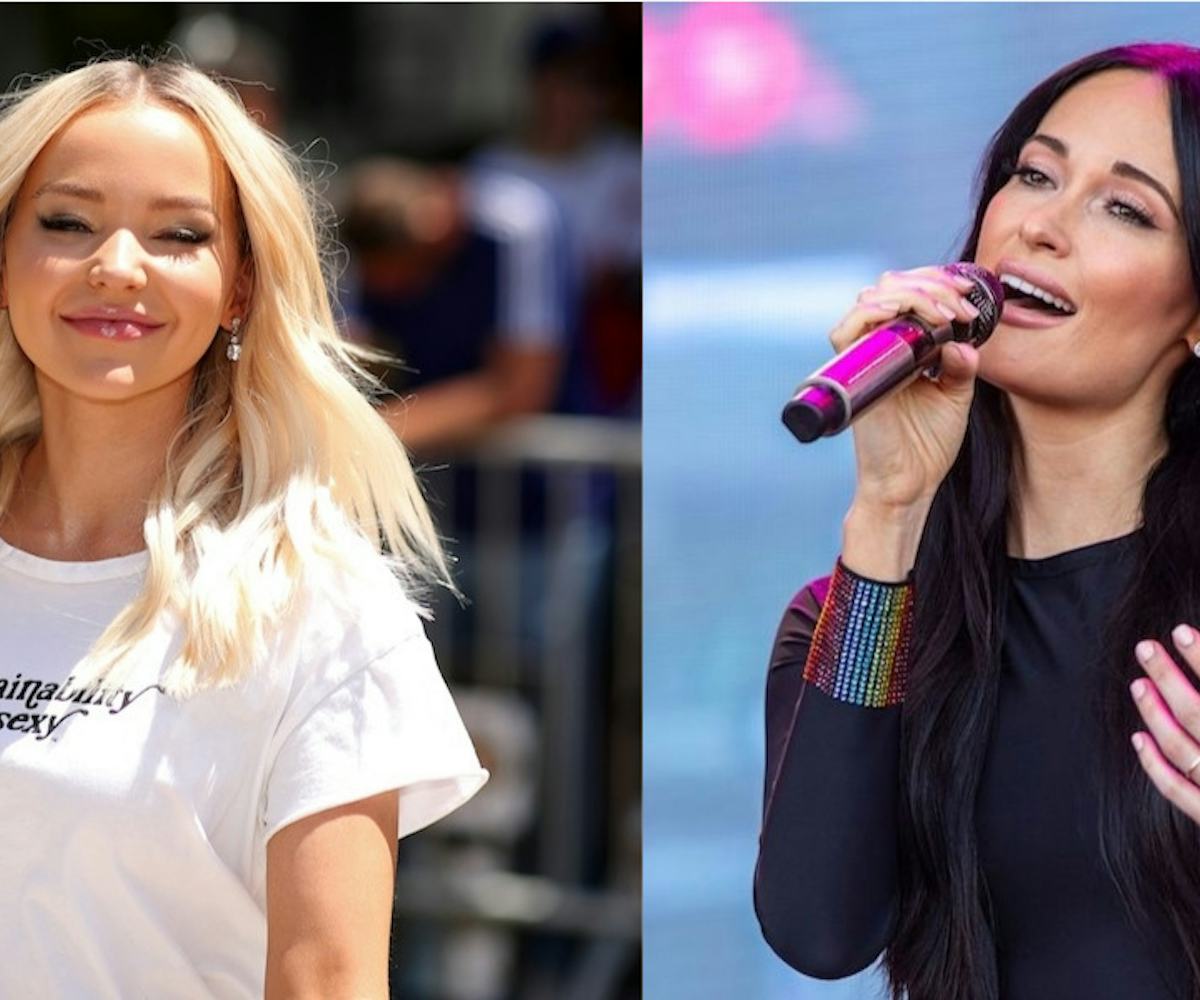 Photos by Christopher Polk/Variety/Shutterstock, RMV/Shutterstock
Dove Cameron Just Shared The Dreamiest Kacey Musgraves Cover
I'm ready for new music now, Dove!
Dove Cameron has returned to her YouTube channel to share her first cover in three years. The Descendants actress lent her delicate vocals to Kacey Musgraves' Golden Hour track "Slow Burn" and teased new original music to come. With the effortlessly dreamy quality of this cover, you're going to definitely want to tune in for whatever Cameron has in store.
Writing directly to her fans in the video description, Cameron says, "Hey Guys, I love this song by Kacey Musgraves so much I wanted to try my own version. Hope you like it." I did! Cameron teases that she's also "so excited" to release her own music, which she told E! News would be coming out this month in a recent interview.
Back in March, Cameron signed with Disruptor Records, an imprint of Sony, and first announced that she would be releasing original songs. Last year, Cameron also starred on Broadway in the Clueless musical.
Watch the video for Cameron's cover of "Slow Burn," below.