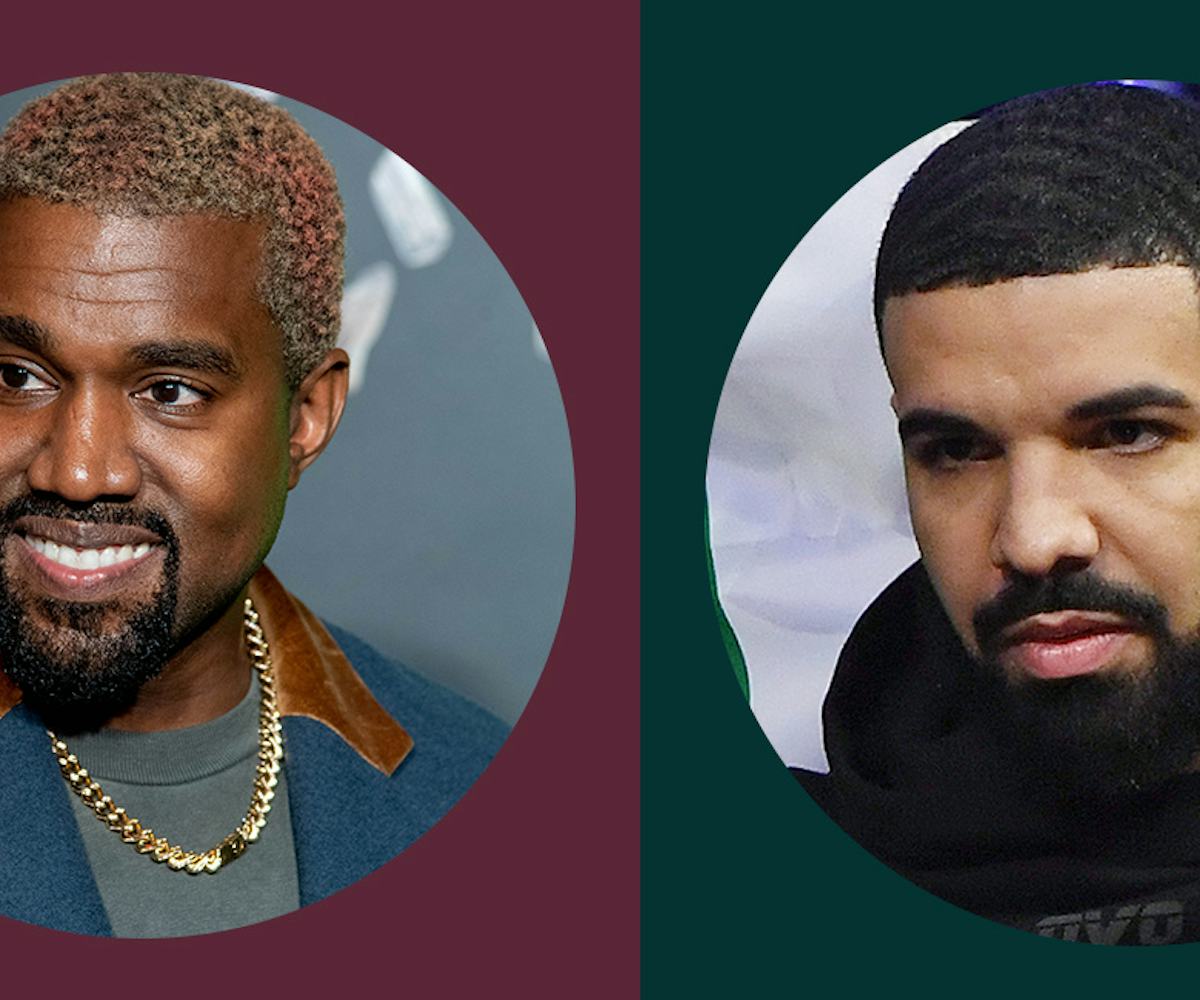 Photos by Roy Rochlin & Ethan Miller/Getty Images
Kanye West "Still Needs That Apology," Called Out Drake In A Series Of Tweets
"This proves shit faker than wrestling"
Kanye West just went off on Drake in a long list of tweets to get what looks like an apology from the Toronto rapper. West began his tirade by posting a screen grab from someone named Free informing West that Drake is seeking to clear a sample for his track "Say What's Real," which West produced back in 2009 and elements of which are pulled from West's song "Say You Will."
In his next tweet, West says that he still wants that apology from Drake for dissing the Yeezy Boost 350 sneakers on French Montana's "No Stylist."
He then goes on to state, again, that Pusha did not find out about Drake's secret son from him.
West continued on to ask not to "play" with him and state that, when he is "dealing with mental shit," he wants an apology to be made directly, "Not through "scooter either" and "Not through Travis."
Then, in a weird turn of events, West shared a highlighted photo of a bible verse, titled "Suffering as a Christian," but gave no caption for context.
In the end, his Twitter ranting got West exactly what he wanted: a phone call with Drake.
As for Drake? Not so much. West served the final blow by not clearing Drake's original clearance request and announced it to Twitter with the laugh-cry emoji.