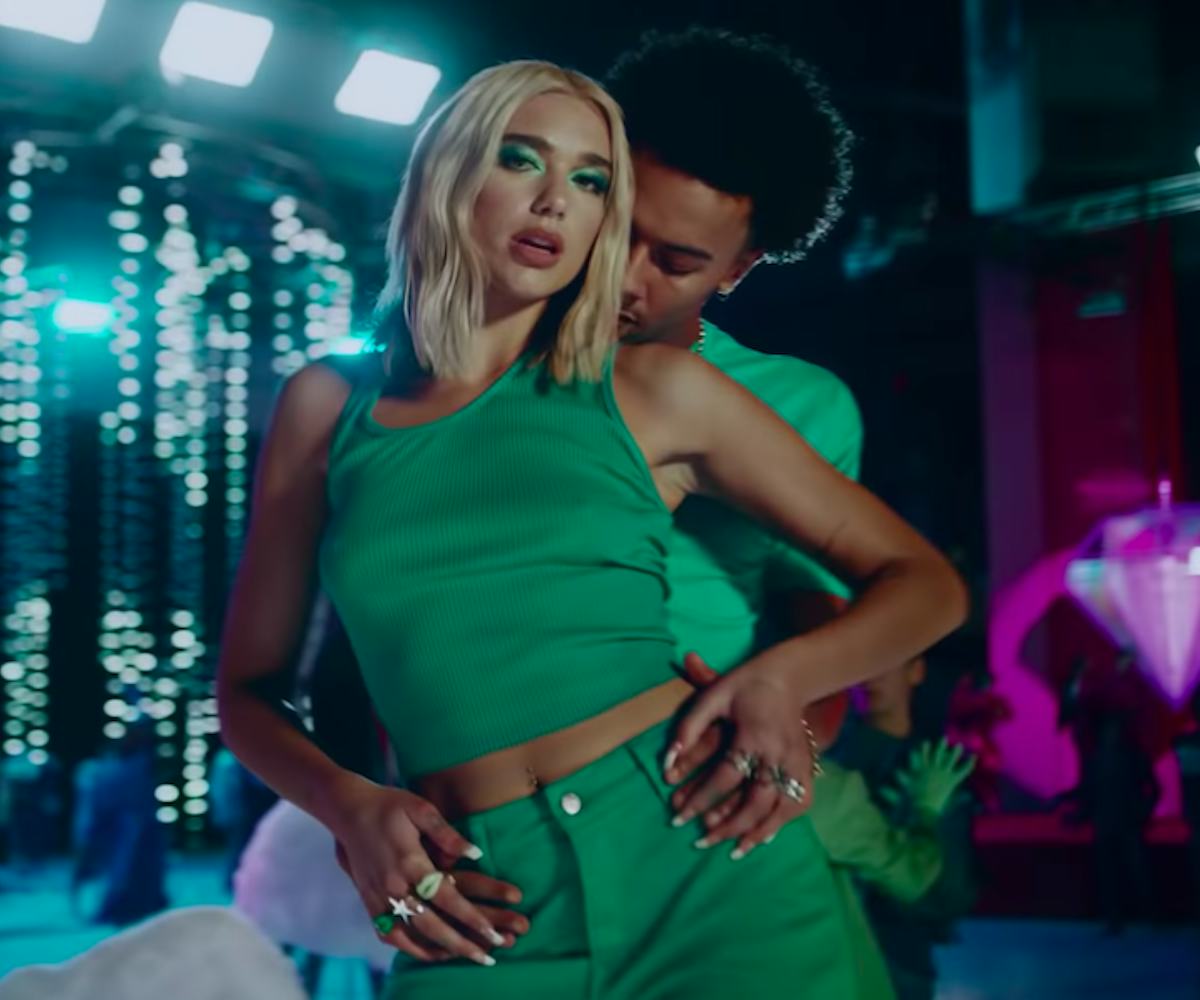 Screenshot via YouTube
Dua Lipa Turns Up The Disco Energy With Her "Physical" Music Video
Miss Dula Peep has done it again
The latest, colorful single off Dua Lipa's forthcoming album Future Nostalgiais easily an early contender for the 2020 song of the summer, and it has a choreography-packed music video to go along with it. Miss Lipa wasn't kidding around when she teased to Billboard that "Physical" would be the "craziest of high energy songs" and "quite Flashdance-y." One listen and you'll be searching the web to find the nearest day rave.
"Physical" continues Lipa's series of disco-infused bangers with an added dash of tango. In the video, the "New Rules" singer reminds fans of the synchronized choreo that made the world fall in love with her in the first place. Lipa's dance partner doubles as her love interest; they're bound by sexual tension throughout most of the video as a crew of dancers twirl around them. The video is divided into a series of monochrome color stories until the very end, when a sequins-clad Lipa performs at the center of all of the dancers, who switch partners and blend all of the rainbow hues together.
On Thursday, Lipa revealed the album artwork and release date for Future Nostalgia. Fans will have to wait until April 3 to hear the full project, but for now the three songs out now — "Future Nostalgia" and "Don't Stop Now" — will have to hold them over until then.