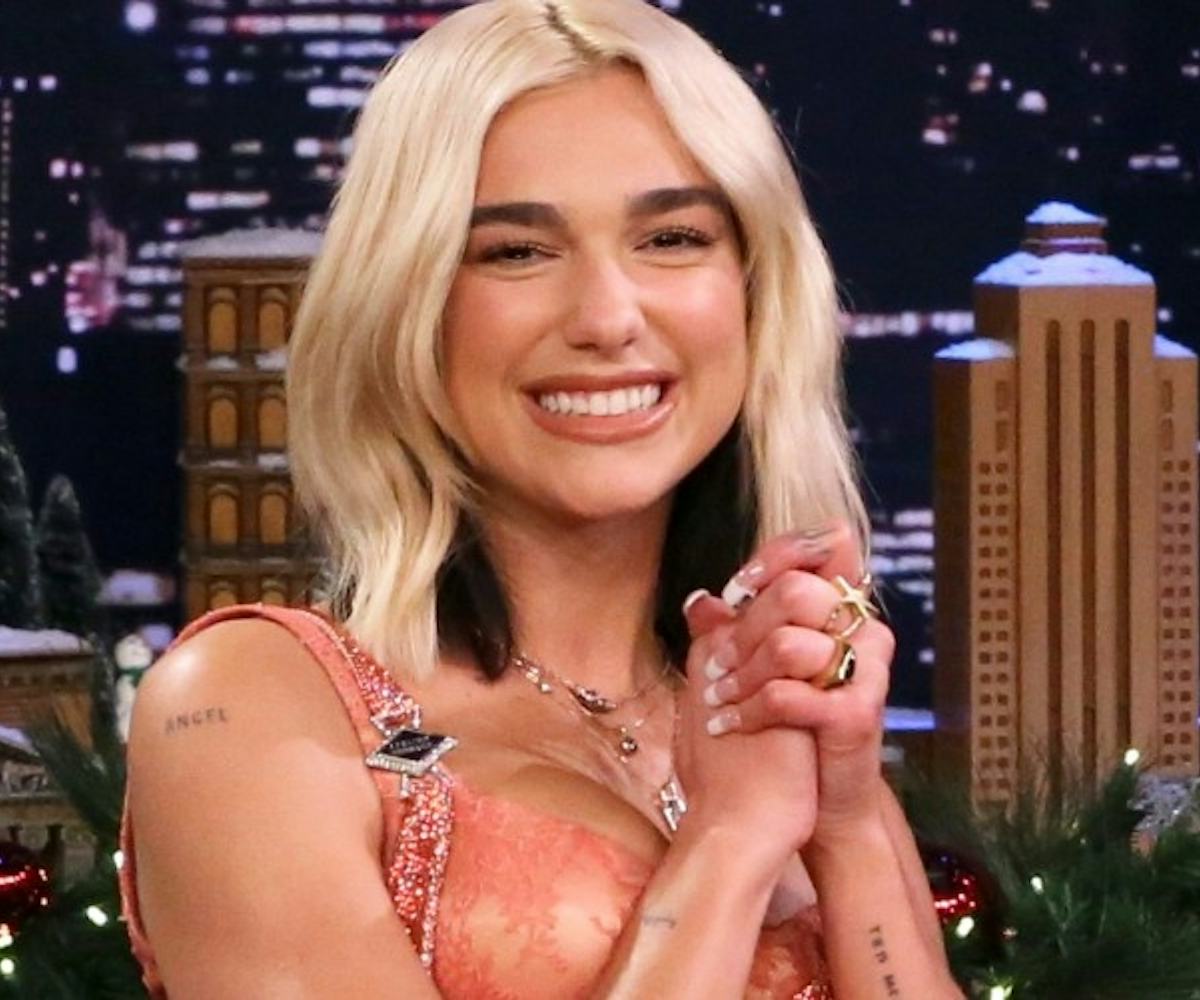 Andrew Lipovsky/NBC/NBCU Photo Bank via Getty Images
Dua Lipa Is Cool With You Calling Her "Dula Peep"
The pop singer addressed her nickname in an interview with Jimmy Fallon
Of all the beloved cultural artifacts cable television mainstay Wendy Williams has gifted to the internet over the years — the memes, reaction photos, and just plain hilarious news bits — perhaps the most enduring was her hilarious mispronunciation of Dua Lipa's name as "Dula Peep," back in 2018. She made the gaff during a red-carpet recap of the Billboard Music Awards, and since then fans, non-fans and stans alike have lovingly adopted "Doola Peep" (and its many spelling iterations) as a term of endearment for the pop singer. At the time, even Lipa herself weighed in wondering, "Is this a new kanye song?"
Well, Lipa has finally given a more definitive stance on the nickname, and she thinks it's...kinda cute? During her most recent visit to The Tonight Show with Jimmy Fallon on Wednesday night, she acknowledged the moniker with a laugh, and saying, "It's a full thing, it's a thing now," while adding that she's cool with people using it. She explained that she's used to having her name mispronounced: "I mean my whole life, my name's been a little bit difficult to pronounce... Living in London, having a full Albanian name like Dua and people pronouncing it...I feel like I just wanted a normal name: Sarah, Hannah, Chloe, anything, I'll take it." Which, no Dua! The people love your name and the many different, wonderful iterations it can take. Please never change it.
Watch her full interview on Fallon below.