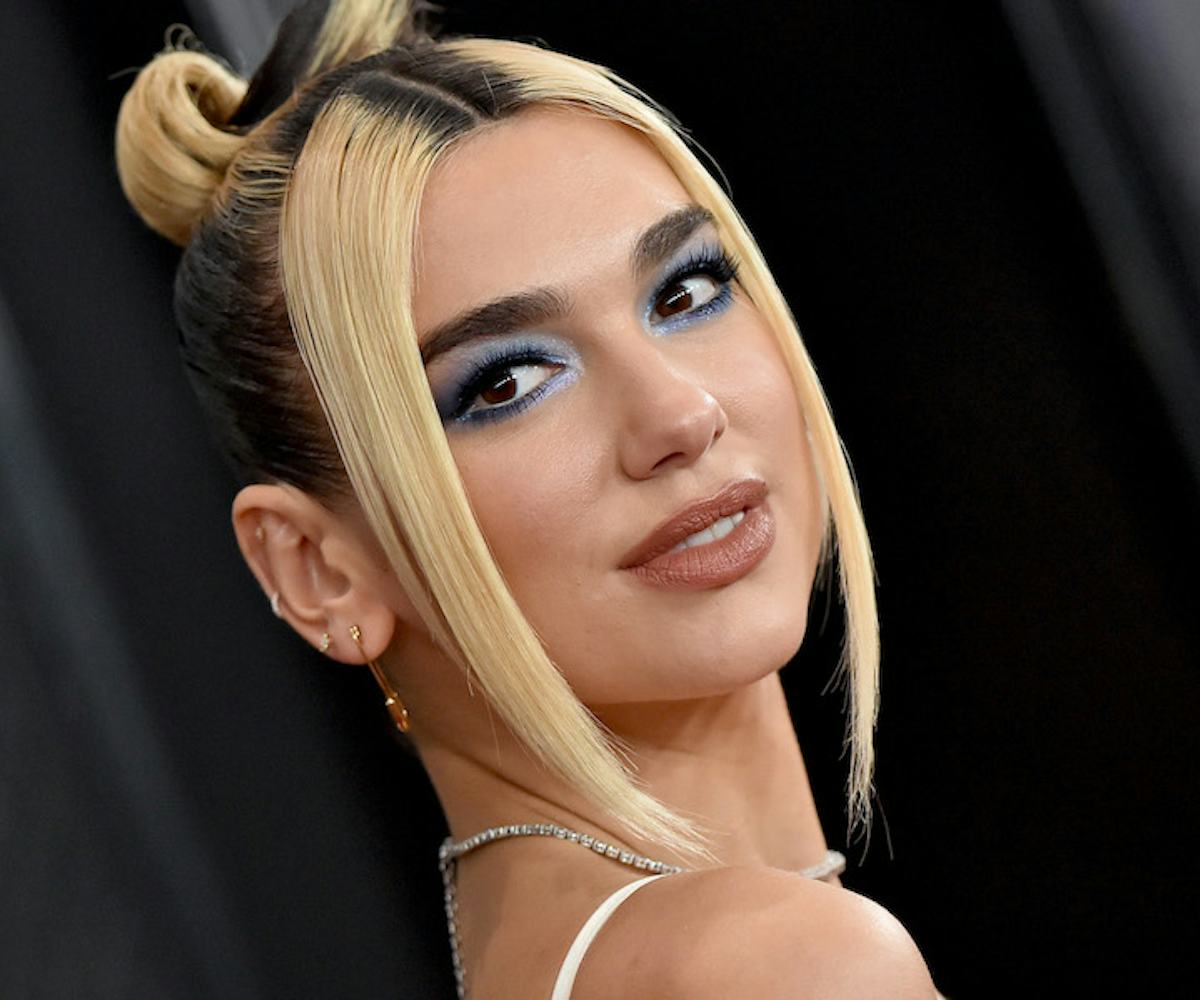 Photo by Axelle/Bauer-Griffin/FilmMagic
Everything You Need To Know About Dua Lipa's 'Future Nostalgia'
There's *finally* a release date in sight
Dua Lipa has finally revealed the release date for Future Nostalgiaalong with its out-of-this-world album art. The "New Rules" singer's sophomore album is slated to drop on April 3, and though that's still months away, she's offering up a brand-new single on Thursday, January 30, to hold fans over.
The artwork was shot by photographer Hugo Comte and looks like a high-fashion still from a trippy cult classic film. Lipa rocks a top-knot and a tied pink button-down shirt while sitting cooly in a vintage convertible. Though, she seems to be cruising through somewhere in outer space, with the moon glowing in hindsight, Lipa is clearly clued in on the hottest red carpet trend of 2020, as she's also sporting long white evening gloves with asymmetrical cut-outs to accent her laid-back outfit.
So far, Lipa has shared two dance-floor-ready singles off Future Nostalgia, the first being disco-infused breakup anthem "Don't Start Now" back in November 2019. She dropped the album's title track mid-December, offering up confident and snarky lyrics like, "No matter what you do I'm gonna get it without ya (Future nostalgia)/ I know you ain't used to a female alpha."
Despite both previously released tunes being ideal for dancing along to, Lipa tells Billboardthat her next single "Physical" is "definitely my craziest of high energy songs" and is "quite Flashdance-y." So make sure to have your coffee before hitting play when "Physical" drops on Thursday at 6 p.m. EST. The accompanying music video is set to follow at 8 a.m. EST on January 31.
Check out the album art below.