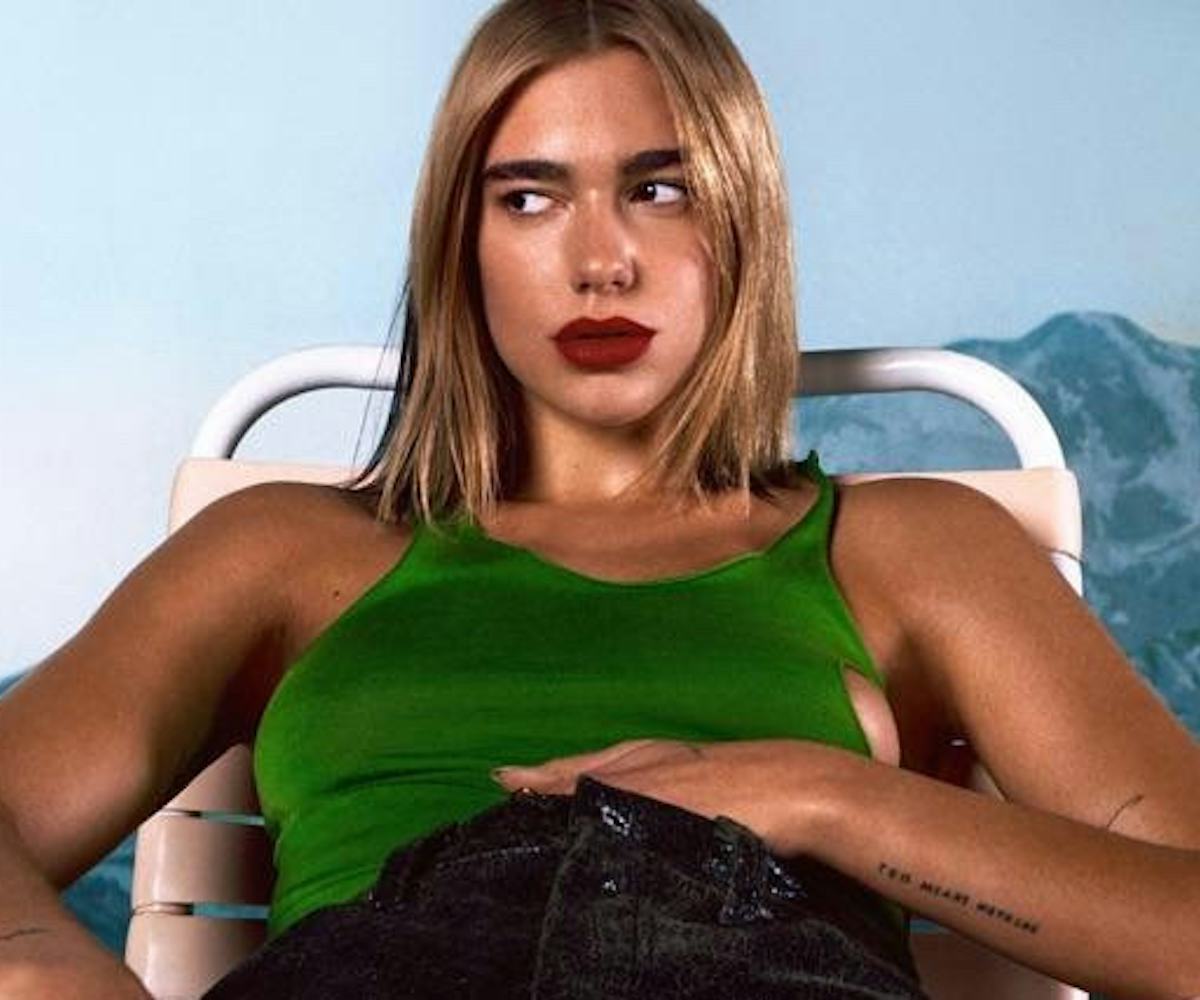 Courtesy of artist
Dua Lipa Releases New Dance Floor Ready Single "Future Nostalgia"
The chorus is basically your ideal 2020 mantra
Christmas has come early for Dua Lipa fans; the singer followed up her trippy "Don't Stop Now" music video with a new song, "Future Nostalgia," to keep fans satisfied until she's ready to share more in 2020. The single continues on in the same confident tone Lipa set with her Future Nostalgialead single: she's snarky, knows her worth, and is ensuring the dance party will rage on.
"Future Nostalgia is my album title track and is a little something to [tide] you over till the New Year," Lipa shared in a press release. "I wrote this one with Jeff Bhasker and Coffee one afternoon in LA. It's all playful and fun and not taking ourselves too seriously but we loved it so much we wanted to share it with you." In the verses, Lipa cooly talk-sings over a disco-infused beat, boasting about her talent and style. The lyrics are basically a mantra for Getting Shit Done in 2020; in the chorus, Lipa sings in an airy falsetto, "No matter what you do I'm gonna get it without ya (Future nostalgia)/ I know you ain't used to a female alpha."
Listen to "Future Nostalgia" below.