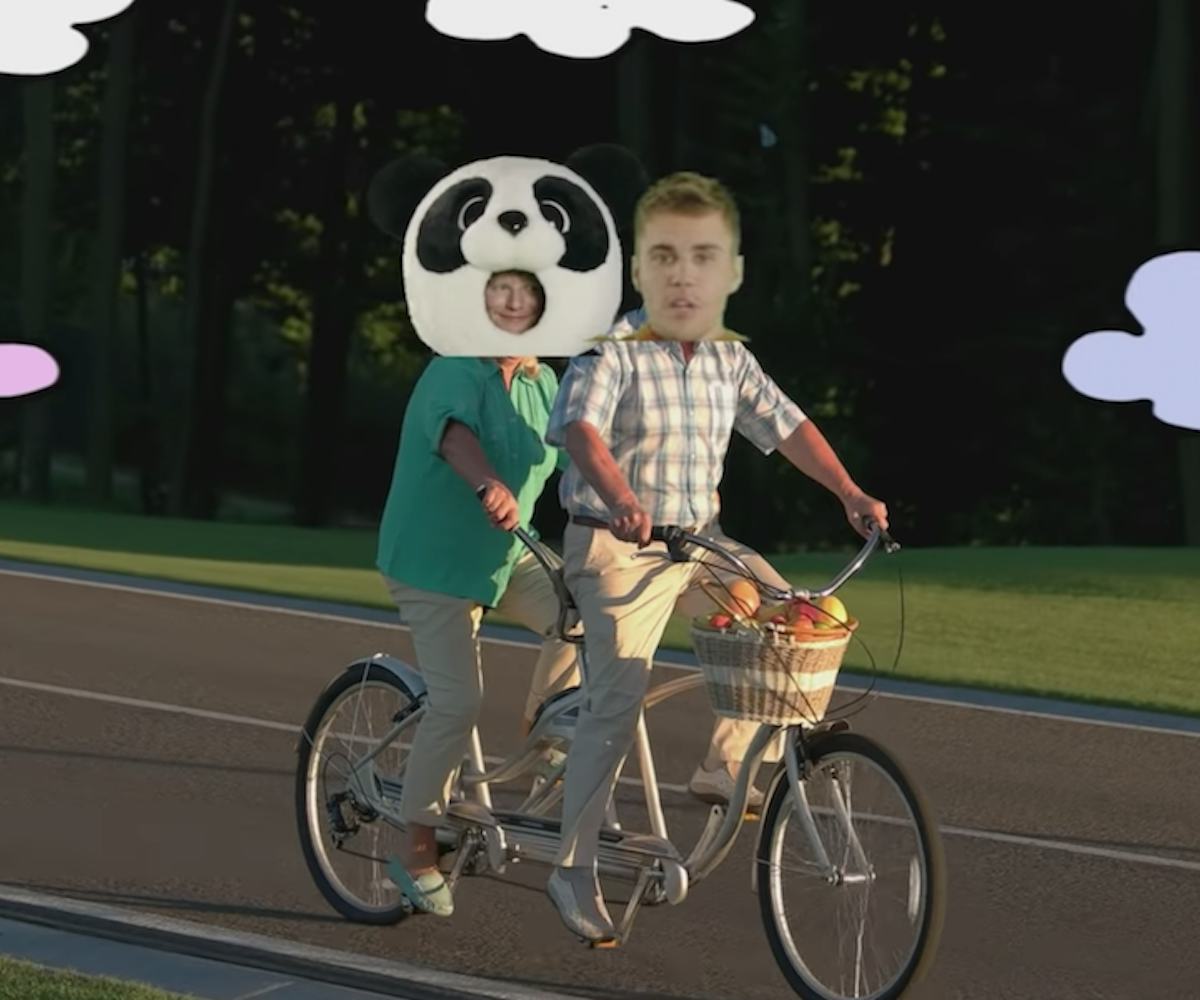 Screenshot via YouTube
Justin Bieber And Ed Sheeran Raid The Costume Store For Their Trippy New Video
They really "don't care" about how this was edited, do they?
Ed Sheeran and Justin Bieber used the name of their song as inspiration for the "I Don't Care" music video, and have presented what is essentially a long blooper reel of the pair messing around with a green screen.
The visuals show how dedicated the two are to proving just how much they don't care, because I'm pretty sure they did the editing on this video as well. They dance around in costumes, as an ice cream cone, a panda, a teddy bear, and more. I have a clear vision of Bieber and Sheeran raiding a costume shop just an hour before setting up a tripod and going to town on this one. They also juxtapose their faces on top of a ballerina, a skydiver, and a corn inside the husk.
Blink, and you'll miss the funniest moment of all in the video: Ed Sheeran gets married to a cardboard cutout of a young Bieber with swoopy hair.
Watch the visuals for "I Don't Care" below.