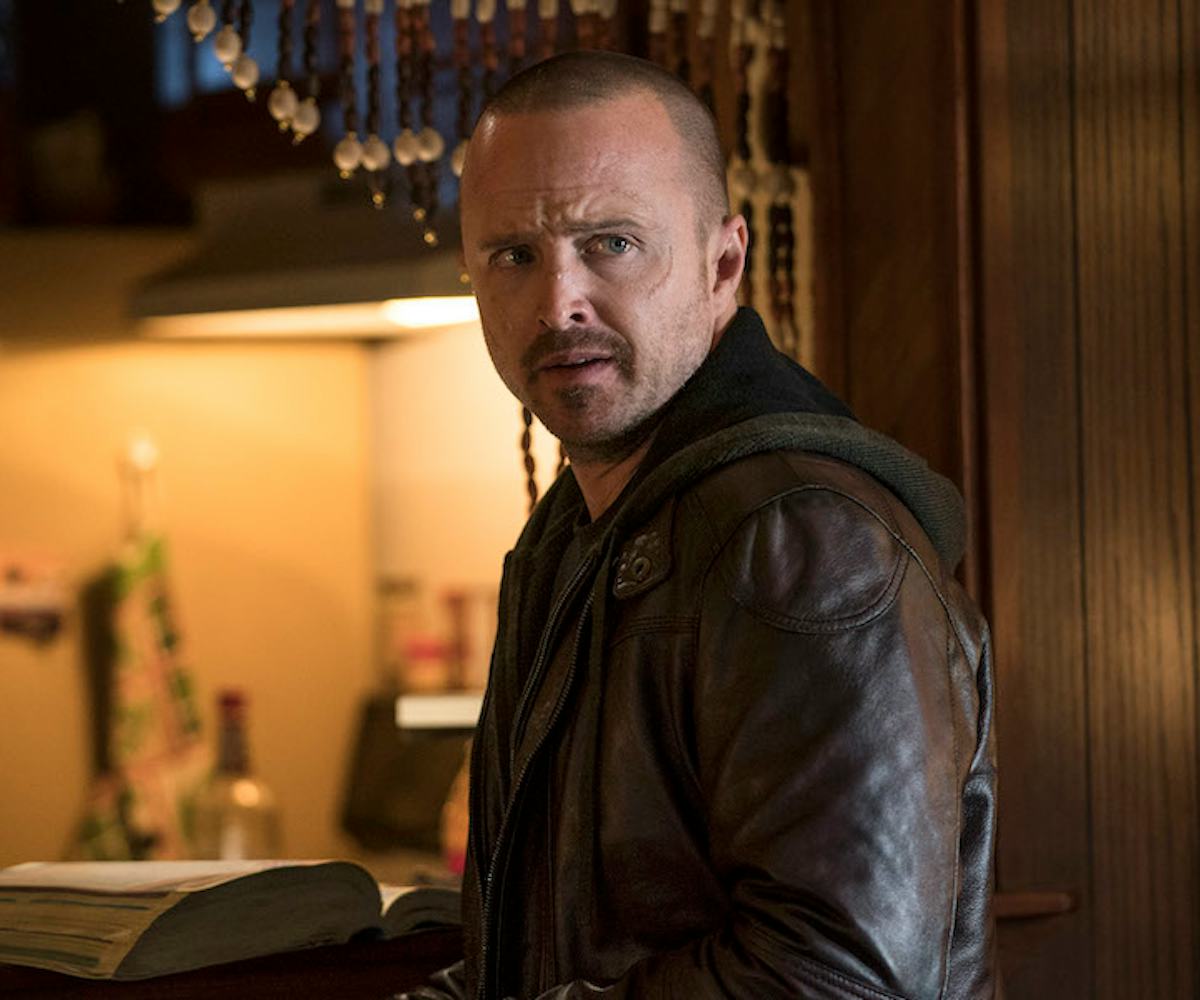 Courtesy of Netflix
Aaron Paul Is Running From The Law In First 'El Camino' Trailer
The 'Breaking Bad' movie is almost here
Just weeks before the Breaking Bad movie, El Camino, hits Netflix, Aaron Paul finally shared the first official trailer and gave insight into how the show's universe has weathered over the past few years since its finale. Paul's Jesse Pinkman looks as though he's been on the run and off the grid for quite some time, nearly unrecognizable until he shaves and showers to reveal a scarred and older version of himself.
In the trailer, it's clear that Pinkman is still a person of interest as he clutches a gun while sirens whirr. He's returned to Skinny Pete's (Charles Baker) home to get rest, and is still dealing with the fallout from Walter White's death. Only three words are spoken in the entire trailer, two of them by a shadowy unidentified figure facing Pinkman right at the trailer's close. The gruff voice asks, "You ready?" Despite Pinkman looking worse for wear, he smiles and says "yeah," and presumably gets himself into plenty more chaos.
Watch the trailer for El Camino below ahead of its October 11 release.