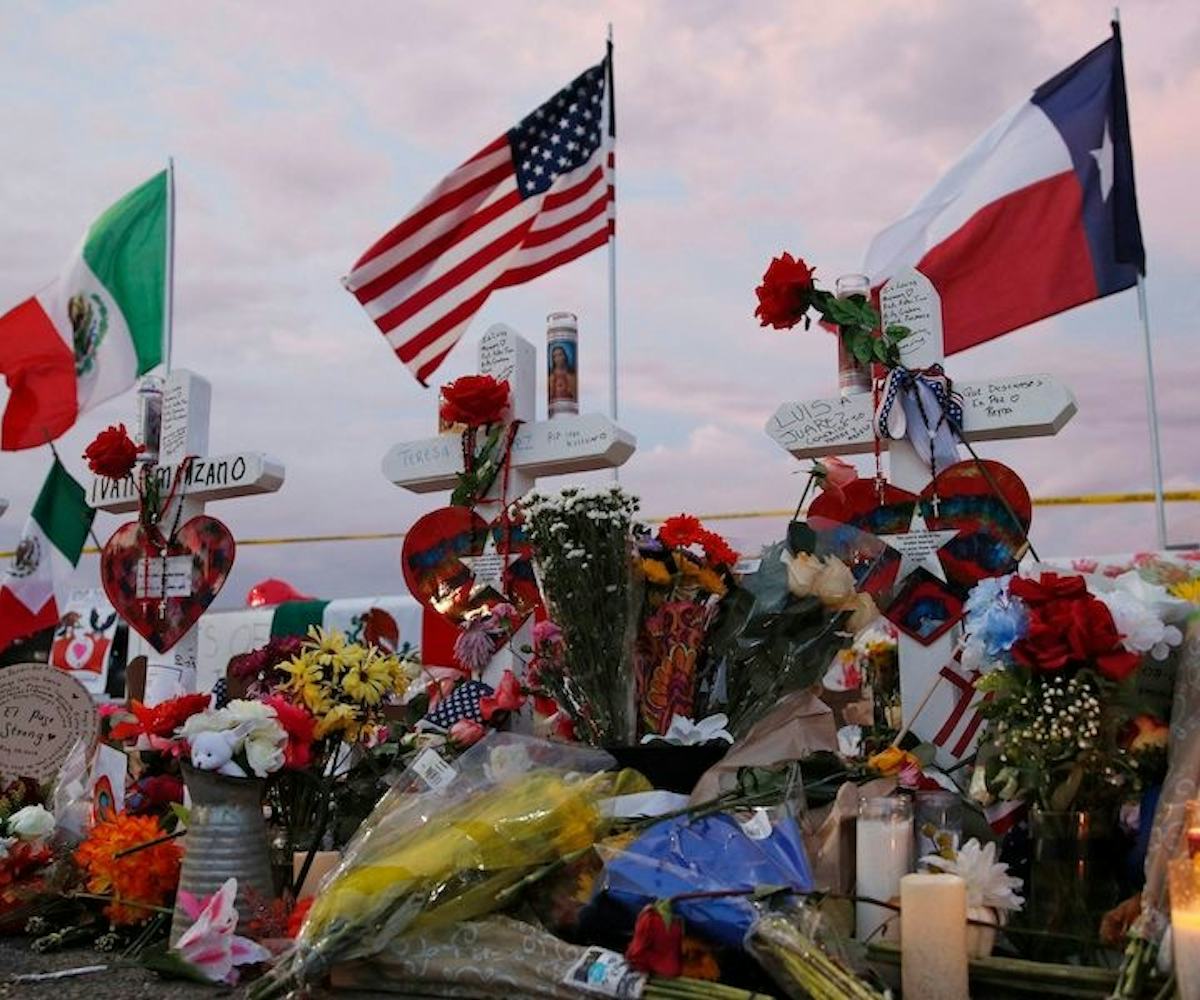 Photo by John Locher/AP/Shutterstock
Following El Paso, Texas Will Make It Easier To Have Guns In Schools And Places Of Worship
The state will have some of the loosest gun restrictions in the country
Texas is set to loosen its gun restrictions, making it easier to carry and store weapons in schools, places of worship, and foster homes. According to CNN, the new laws will go into effect on September 1, less than a month after the mass shooting in El Paso, Texas, left 22 dead and dozens injured.
Two bills will affect school grounds. So long as a firearm is not in plain view, licensed gun owners can store firearms and ammunition inside their vehicles on school property, and cannot be barred from doing so by a school district. As well, restrictions on the number of armed school marshals allowed to be present in a school will be loosened.
Licensed handgun owners will be allowed to carry their firearms into places of worship. As CNN points out, this change comes nearly two years after 26 individuals were shot dead in a Texas church. Texas Senator Donna Campbell, who co-sponsored the bill, said in a statement, "It makes no sense to disarm the good guys and leave law-abiding citizens defenseless where violent offenders break the law to do great harm," despite evidence that proves tighter gun restrictions prevent senseless gun violence.
Additionally, some foster homes will now be allowed to own guns and ammunition should they be placed together in locked storage, and landlords and homeowners will no longer be allowed to prohibit renters from "lawfully possessing, carrying, transporting or storing a firearm or ammunition" within a rental property.
As CNN has pointed out, Texas has been home to four of the 10 deadliest mass shootings in the history of the United States and, despite this, will soon have some of the loosest gun restrictions in the country.