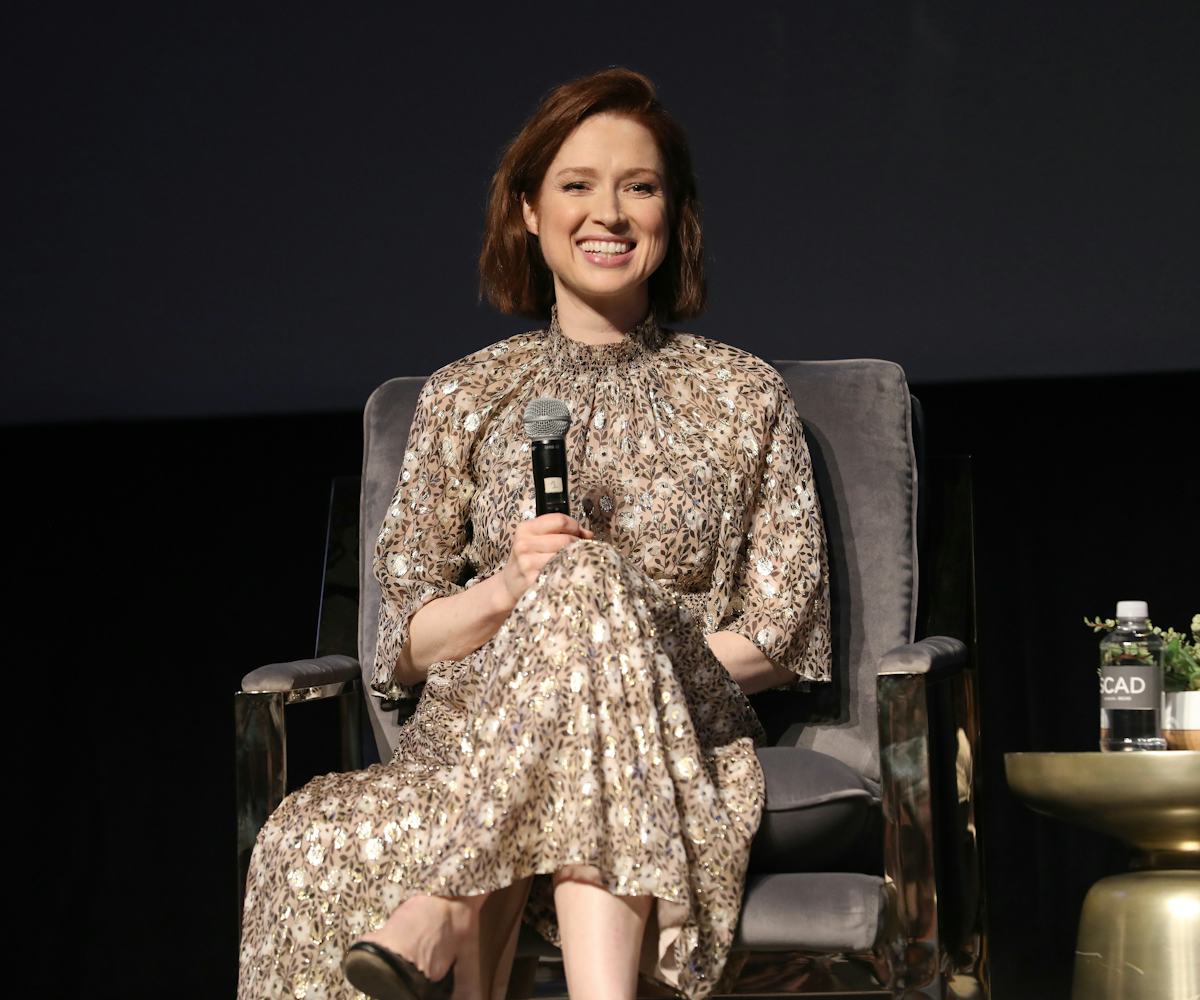 Photo by Cindy Ord / Stringer / Getty Images
Ellie Kemper Shares The Biggest Lesson She Learned Playing Kimmy Schmidt
A lot of celebrities need to hear this
Unbreakable Kimmy Schmidt, which wrapped its four season run last month, is undoubtedly one of Netflix's biggest success stories. It is one of the great sitcoms of the streaming generation, and at the center of it all was Ellie Kemper, the actress playing the titular character. Kemper was honored at this year's SCAD aTVFest with the annual Spotlight award. She spoke exclusively to NYLON about the biggest lesson she learned while working on the show, and part of her response was surprisingly fitting for our current pop culture landscape, when more and more celebrities are trying to dig themselves out of trouble for things they've said and done.
"[Kimmy's] seen the worst of humanity. She's seen just how bad they can get," Kemper tells us. In case you've never seen the show, Kimmy escapes from a doomsday cult after 15 years and moves to New York City. "She nonetheless refuses to think the worst of people and, in fact, only only thinks the best of people. As she moves forward, she is determined to make the world a better place."
This is the warm and fuzzy Kimmy-esque answer I expected. What I did not expect was for Kemper to make such a strong case for personal responsibility. "She doesn't blame the past for what happens to her," she says. "She takes responsibility for her own actions. She's proactive and she owns her own decisions." She continues: "I feel like today there's a lot of casting blame and throwing people other under the bus, and people being in a hurry to not take responsibility for their actions." I don't know who, exactly, Kemper was referring to, but I certainly want people like Liam Neeson, Kevin Hart, and even the fashion brand Gucci to hear it.
For Kemper, this accountability is now one of her guiding principles, "[Kimmy] just serves as a role model to me... You have to be tenacious. You have to be resilient. And you have to be responsible for yourself and the impact that you have on the world."