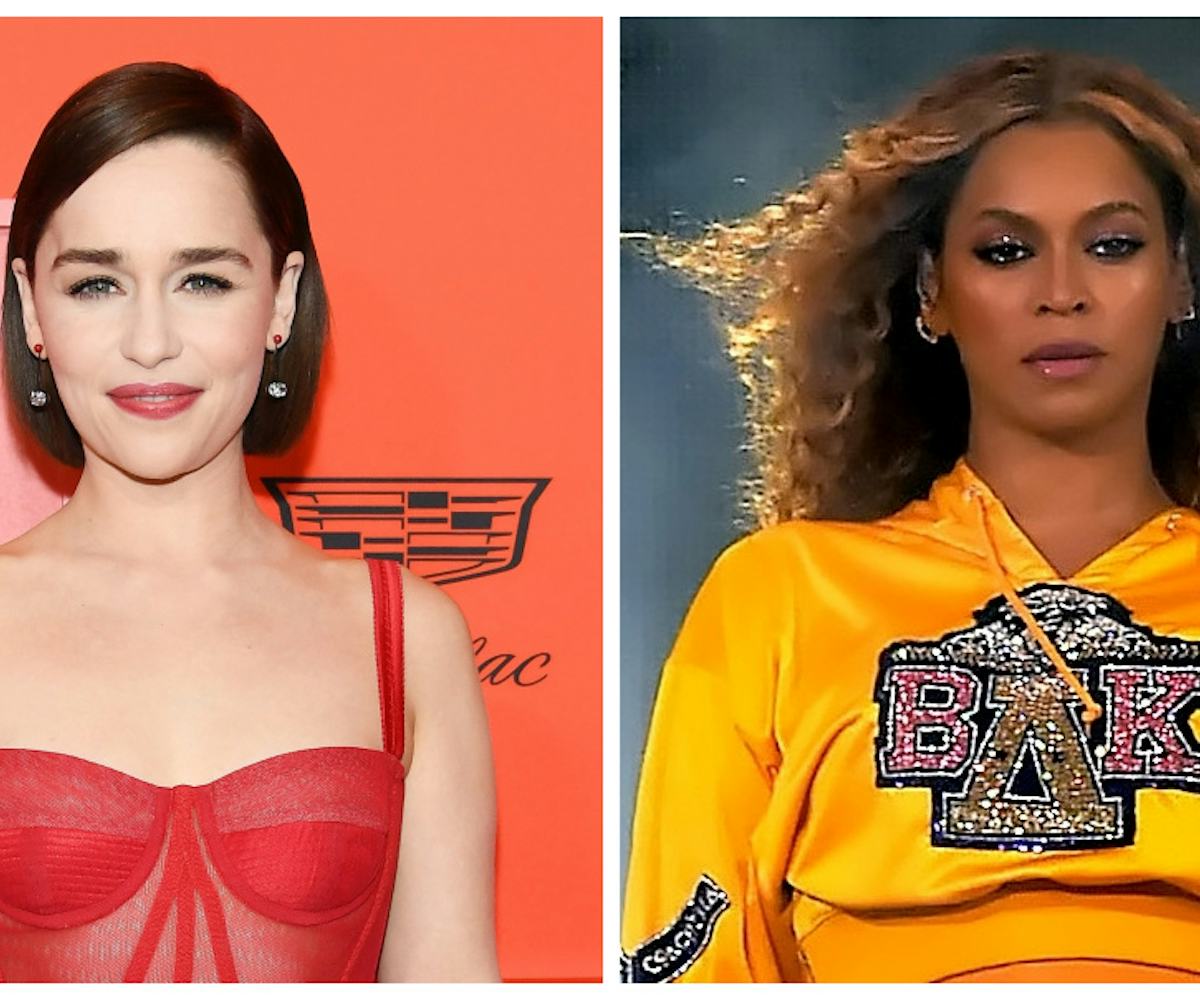 Photos by Dimitrios Kambouris/Getty Images for TIME, Kevin Winter/Getty Images for Coachella
Emilia Clarke "Ruined" Her First Meeting With Beyoncé
Game of Thrones' Emilia Clarke admitted in an interview with Jimmy Kimmel that the first time she met Beyoncé, she was too nervous to actually speak, and completely "messed it up." Even celebrities are starstruck by what she and Kimmel agreed is the "closest thing to a Khaleesi" that we have in the real world.
In the segment of the interview, Kimmel asked Clarke if she had been spotted by any notable celebrity fans, which is when she brought up Beyoncé. Her humbled face made it look like she actually couldn't believe that the singer is a fan of hers. The two met for the first time at an Oscars after-party, where she says Bey "voluntarily came up to me."
Apparently, all Clarke could do was emit a very weird noise, and wasn't able to actually say anything to her. Which, same. She joked, "I think I started crying... and she was like, 'Hey, this is uncomfortable now, I thought you'd be cool, you're not cool, bye.'" According to her, Jay Z "witnessed it all" go down.
"I just messed it up," she said. "She was clearly a fan, and I ruined it." To be fair, I don't think anyone would be able to keep their cool if Beyoncé walked up to them wanting to talk. She said she'd love a second chance at meeting her, where she could "control herself."
Watch the clip, below, starting at the two-minute mark.