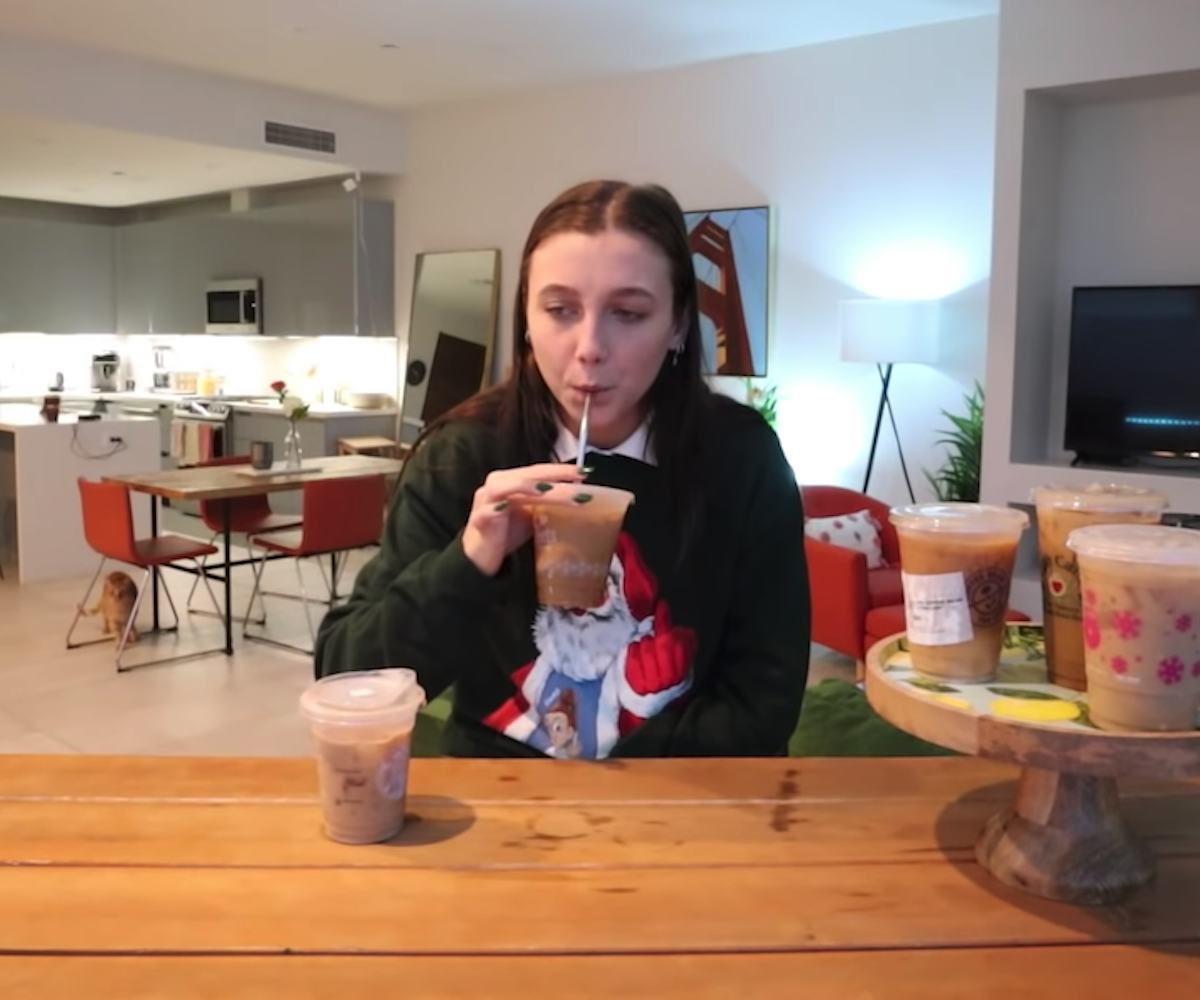 Screenshot via Youtube
Emma Chamberlain Coffee Is About To Be A Thing
Gen Z is already buzzing — get it?!
The hot new Gen Z trend for 2020? Starting a coffee business. Emma Chamberlain Coffee is a name you're about to hear a lot more of, as the latte-loving vlogger may be about to announce her foray into the world of caffeinated beans, making her the latest internet personality to try out this particular side hustle. Back in 2016, YouTuber and influencer Connor Franta was one of the earliest to start a coffee biz, launching a coffee subscription service via his lifestyle brand Common Culture.
Chamberlain has been teasing a special announcement on Instagram with a countdown on her IG Story, due to conclude on December 22. Writer Taylor Lorenz appears to have debunked the announcement, bringing Twitter's attention to the existence of @chamberlaincoffee on Instagram, which has teased a December 22 launch date in a series of grid posts. The move totally makes sense for Chamberlain: We already know she's *obsessed* with coffee, and she just posted a 13 minute coffee chain review to YouTube earlier this month.
Apparently, other influencers are also gearing up for similar launches. Zane Hijazi and Heath Hussar of the infamous Vlog Squad have teased the news of creating their own coffee company on their YouTube podcast Unfiltered. Additionally, in reply to Lorenz's original Twitter post, digital media consultant Greg Baroth teased that "there's a few more coffee companies coming out too," but did not name names. Baroth could simply be talking about Hijazi and Hussar's endeavors, or, perhaps there are more influencers about to spike Gen Z's caffeine intake.
Is vlogger coffee the new vlogger merch? Stay tuned in 2020 to find out the answer.