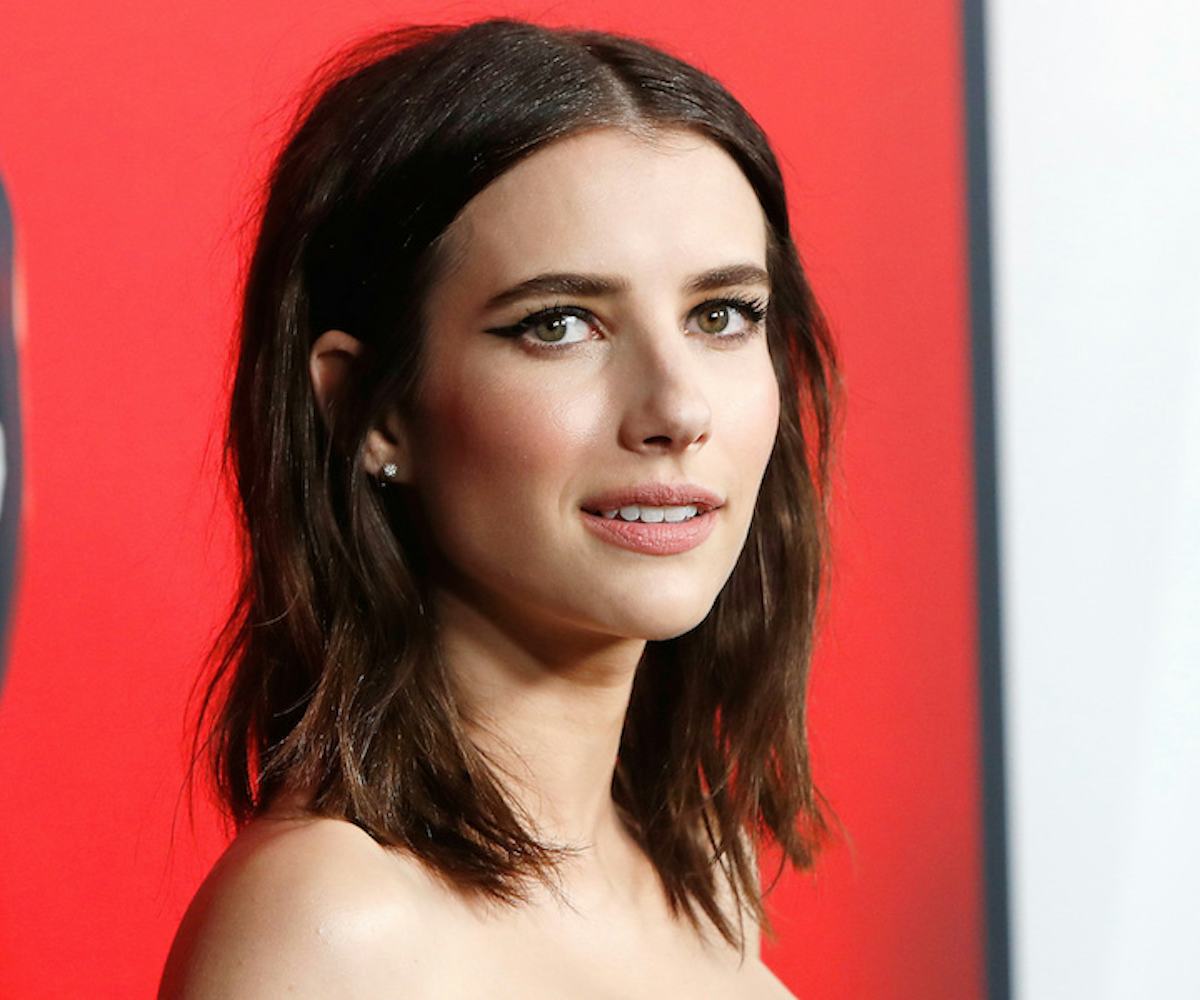 Photo by NINA PROMMER/EPA-EFE/Shutterstock
Emma Roberts Is Blonde Again And Fans Have Major Theories Why
Ryan Murphy, we're looking at you
Emma Roberts just made a major change to her hair, and it already has fans concocting wild theories as to how it could be linked to her future projects. Naturally dirty blonde, Roberts has had dark brown hair since just after the Met Gala this year, having dyed it for American Horror Story: 1984. Well, that season came to a close on Wednesday night, and Roberts wasted no time at all to trade her deep brunette hue for something lighter.
Roberts has yet to mark the occasion with a post to social media, but that didn't prevent fans from catching the new look immediately and, of course, then posting about it online. Paparazzi caught Roberts' freshly blown out blonde hairdo late Wednesday, and despite the excitement of the AHS finale being still alive and well, true stans are already wondering what she'll do next.
Here's the latest: Ryan Murphy hasn't entirely shut down the idea of reviving short-lived series Scream Queens, in which Roberts starred, and some fans are hoping her quick change back to blonde could be to reprise her role as Chanel Oberlin. Though she's often had blonde hair in the past — and totally could have been desperate enough to get back to the color that she'd hit the salon on the same day as the finale — no one would complain about a third season from the campy comedy horror show.