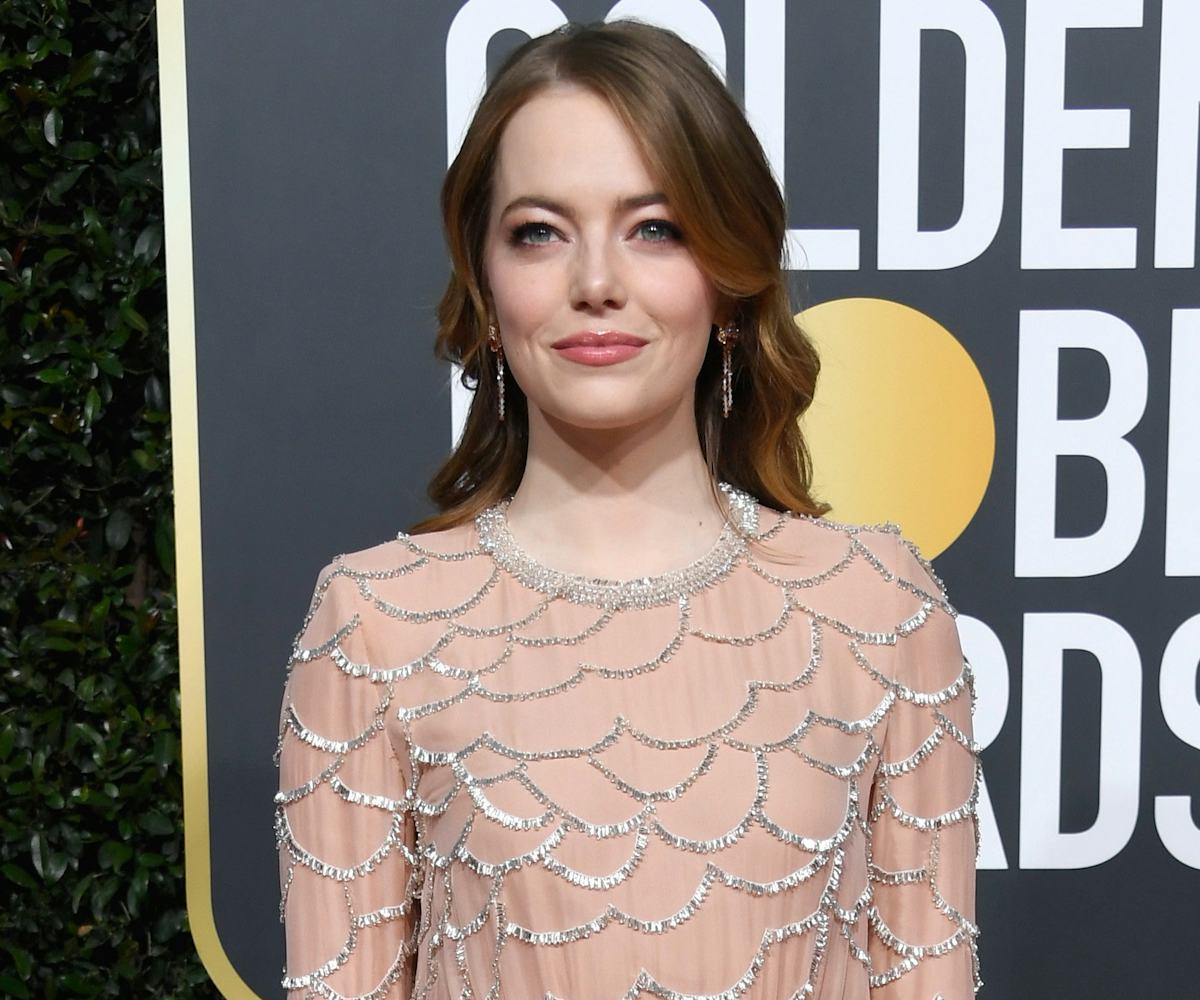 Photo by Frazer Harrison/Getty Images
Emma Stone Apologized For Her 'Aloha' Role At The Golden Globes
During Sandra Oh's opening monologue
Sandra Oh is the queen of hosting and, apparently, queen of getting Emma Stone to apologize for her controversial whitewashing role in Aloha. After Oh joked that Crazy Rich Asians—nominated for two awards at the 76th Golden Globe Awards—was the first studio film "with an Asian-American lead sinceGhost in the Shelland Aloha," Stone's voice was heard (over the well-deserved laughter) apologizing.
Back in 2015, Stone starred as half-Asian character Allison Ng; Stone herself has no Asian heritage. In 2015, she apologized for whitewashing after receiving criticism for taking the role. The criticism included a statement by Media Action Network for Asian Americans founding president Guy Aoki which said, in part: "60 % of Hawaii's population is AAPIs [Asian Americans and Pacific Islanders]. Caucasians only make up 30% of the population, but from watching this film, you'd think they made up 90%... It's an insult to the diverse culture and fabric of Hawaii."
Stone appeared onstage shortly after (she is nominated for one Golden Globe for her role in The Favourite), but no mention was made of the apology.