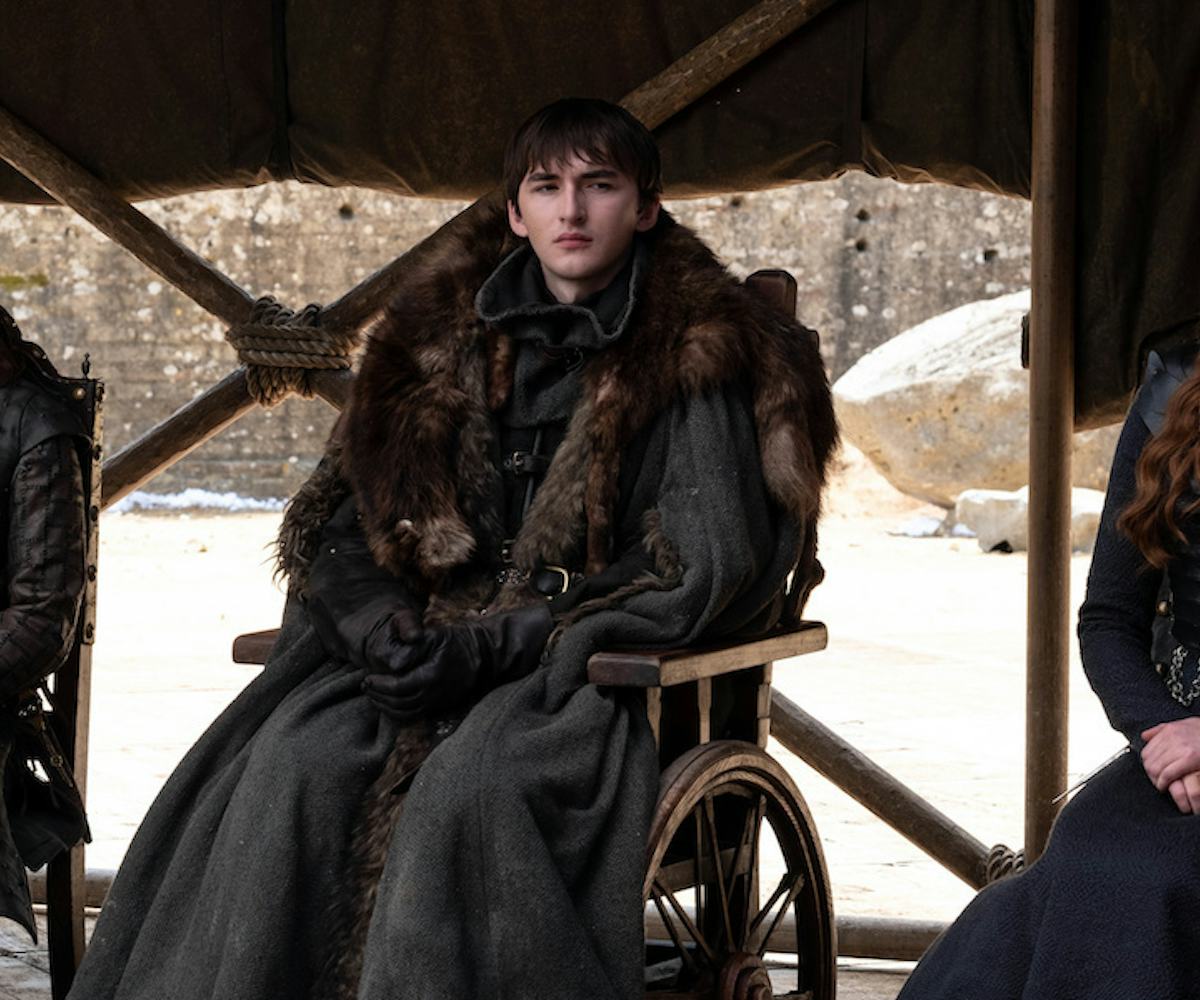 The Women Of 'Game Of Thrones' Are About To Battle It Out At The Emmy Awards
This is way more intense than the finale TBH
We may have been underwhelmed and confused by the Game of Thrones ending, but the final season was enough to break the record for most-nominated series at the 2019 Emmy Awards. The HBO series got a hefty 32 nominations this year, making for a total of 161 nominations awarded in its entire run. What's even more noteworthy, the women of GoTnearly took over one nominating category entirely. The fight for Outstanding Supporting Actress in a Drama will be more interesting than the entire Battle of Winterfell.
Of the six nominees for Outstanding Supporting Actress in a Drama Series, four were taken by the women of GoT. Gwendoline Christie (Ser Brienne of Tarth), Lena Headey (Cersei Lannister), Sophie Turner (Sansa Stark), and Maisie Williams (Arya Stark) are competing with Fiona Shaw and Julia Garner of Killing Eve and Ozark, respectively. Though Headey mostly brooded and drank wine as Cersei throughout this last season, would I like to see her win an Emmy? Yes, for sure.
The men come up just short of matching this feat, with three of the seven Outstanding Supporting Actor in a Drama Series nominations going to Alfie Allen (Theon Greyjoy), Nikolaj Coster-Waldau (Jaime Lannister), and Peter Dinklage (Tyrion Lannister). TBH, Coster-Waldau deserves this for having to keep a straight face through the trashing of Jaime's entire character development as he ran back to his incestuous relationship with Cersei, before promptly dying.
If done by numbers alone, House Lannister easily has the highest chance of taking home the most Emmy Awards—unless you count Kit Harington's (Jon Snow) nomination for Outstanding Lead Actor in a Drama Series as a nomination for House Stark, which would put both on level playing ground. Rounding out the nominations are Emilia Clarke (Daenerys Targaryen) and Carice van Houten (Melisandre) for Outstanding Lead Actress in a Drama Series and Outstanding Guest Actress in a Drama Series, respectively.
Watch the entire cast of Game of Thrones return to battle when the Emmys air on September 22.