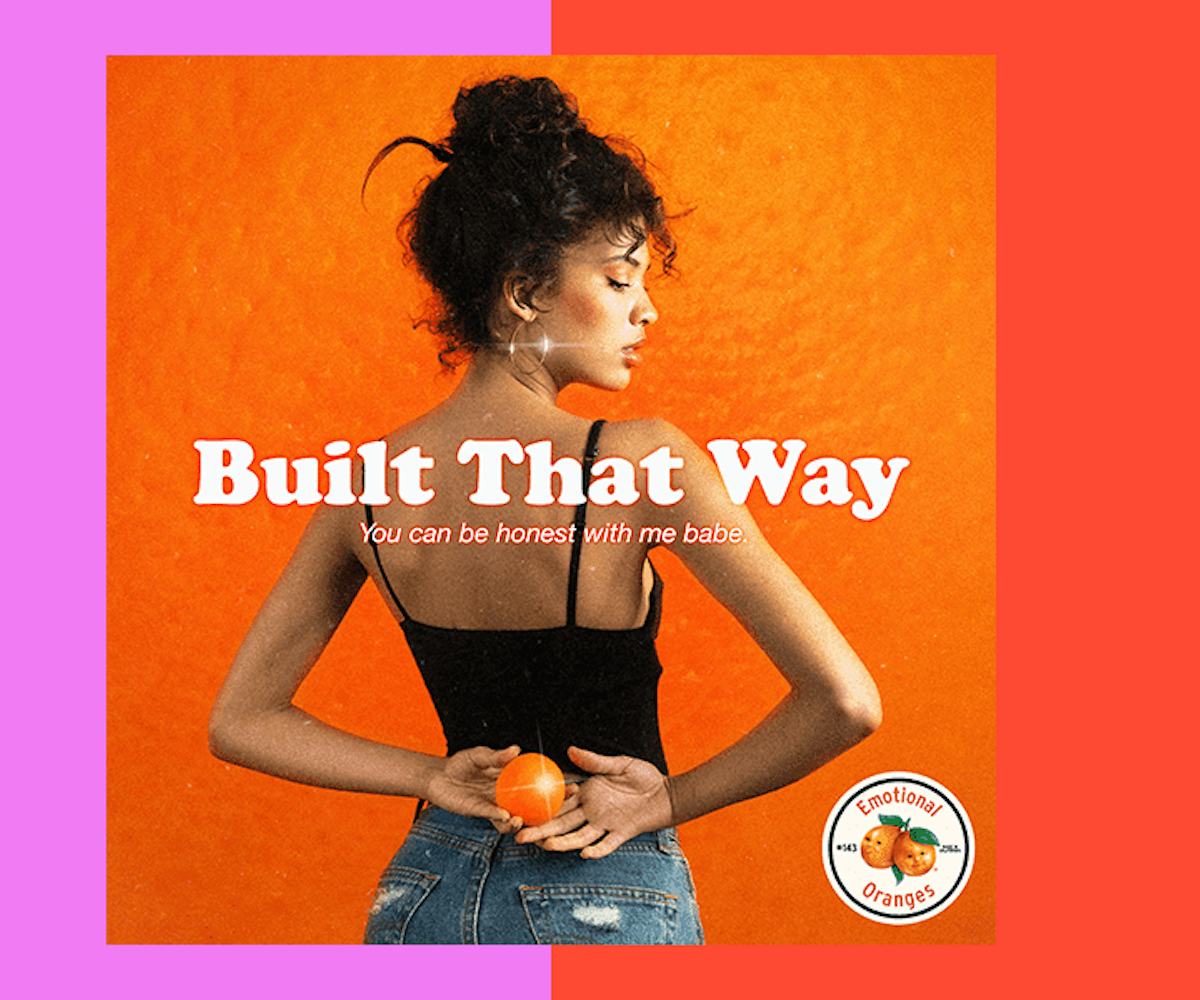 Emotional Oranges Want Your Honest Opinion On Their New Single
"Built That Way" is out today
Emotional Oranges, the elusive L.A.-based alt-pop duo, is ready to reveal a bit more of themselves to their eager listeners. As we've leaned into each subsequent track after their debut "Motion," today they announce their forthcoming full-length project, The Juice Vol. 1, and in tandem share their next single, "Built That Way," exclusively via NYLON.
This single is a bit of a departure from Emotional Oranges' previously released tracks, and has a retro R&B sound that takes inspiration from The Miseducation of Lauryn Hill and Erykah Badu's Mama's Gun. Emotional Oranges referred to those albums as being formative for them, "both from a sonic and messaging perspective." And, the inspiration is clear from the get-go, only amplifying the intrigue as to who is behind the soulful tune. When they said on Instagram that Badu was "gonna be proud of this next song we're dropping," they weren't lying.
On "Built That Way," the duo elaborated, "This song is about feeling close enough to your partner that you ask them for their unfiltered opinion, even if they think their truth will hurt you," offering up reassurance in the chorus, "you can be honest with me babe."
Listen to "Built That Way," and find out where you can catch the mystery duo as they head out on tour this May. The Juice Vol. 1 is scheduled to be released on May 10 via L.A. Label Avant Garden.