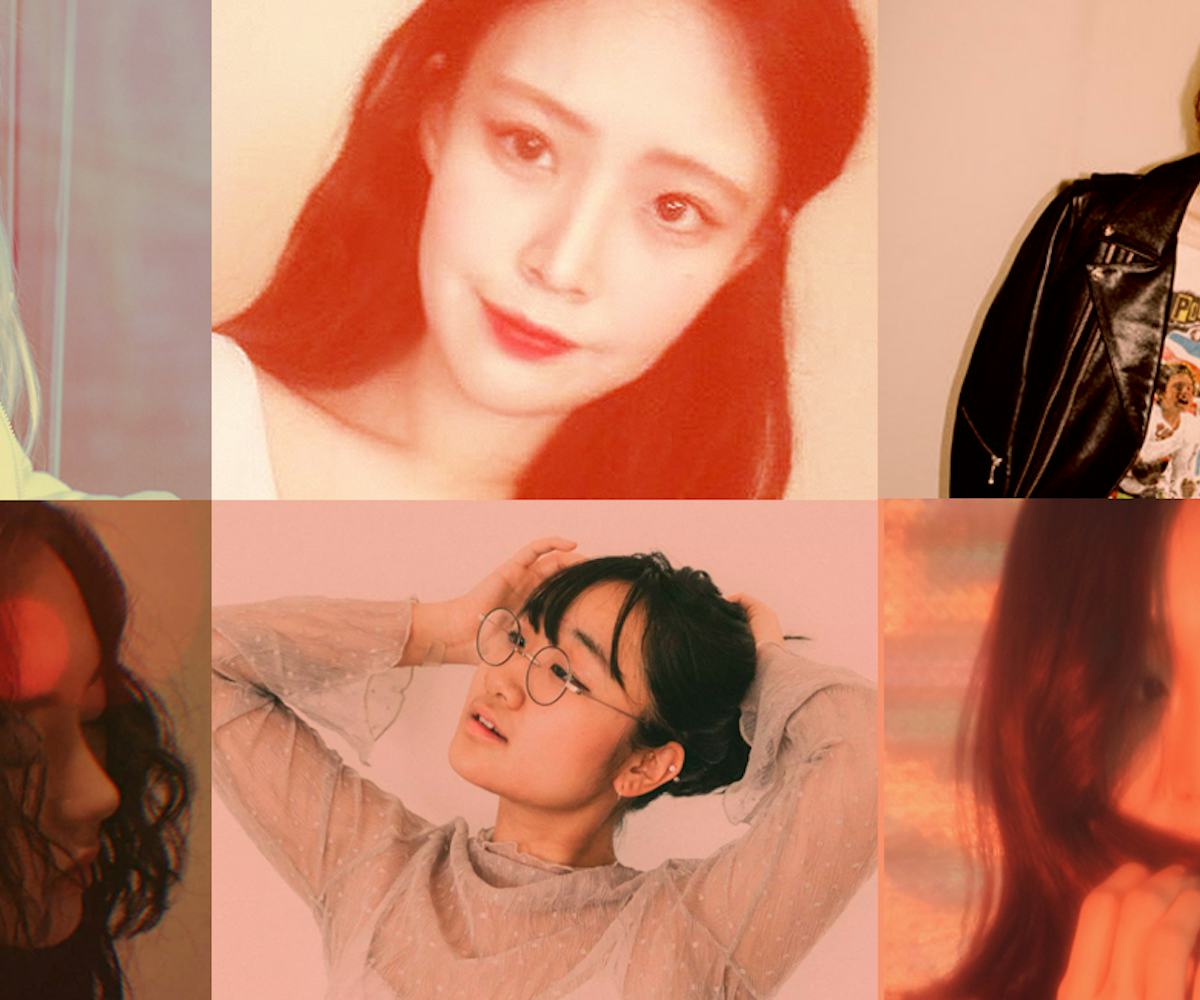 6 Alternative Female Musicians For Fans Of K-Pop
These Korean women are making incredible indie music
If your understanding of K-pop conjures images of high-energy girl groups and pristine pop soloists crafting big, bright hooks and glossy music videos, then your idea of the South Korean music scene isn't totally off. But it doesn't represent the full scale of pop being offered by Korean artists.
As female-led big label acts like Red Velvet and Twice churn out catchy hit after hit, a new wave of emerging women lead the charge for alternative South Korean indie-pop, R&B, and electronica. Flourishing just outside of K-pop's shiny mainstream bubble, independent artists like Yeseo, Neon Bunny, and Brooklyn's Yaeji are shaking up the global perception of what Korean music can sound like.
Below, discover six alternative artists for fans of K-pop.
NEON BUNNY
After getting her start as a keyboardist for rock group The Black Skirts, Neon Bunny—née Lim Yoo-jin—made her solo debut in 2011 with Seoulight, a bright record brimming with breezy, quirky indie-pop. The independent South Korean singer-songwriter and producer expanded her musical palette over the next few years, dabbling in funk-inspired electro-pop (2012's Happy Ending EP) and subdued, sensual R&B (2015's "Romance in Seoul"). In 2016, Neon Bunny dropped her sophomore album, Stay Gold, a nine-track LP bursting with moody rhythmic grooves and introspective synth-pop.
ASEUL
Formerly a shoegaze artist by the name of Yukari, two years ago South Korean singer-producer Aseul switched up her name, her sound, and her aesthetic, trading in the dark, murky dream-pop of her SoundCloud account for something glossier, though no less off-kilter. Her 2016 debut album, New Pop, is aptly titled, reflecting a different, weirder type of pop that exists outside of corporate K-pop's uniquely polished ecosystem. Much like Grimes' artful 2012 Visions, New Pop is a deliciously messy concoction, an ice cream sundae of an album featuring glitching scoops of sweet sonic bliss. The glistening cherry on top? Aseul's undeniable command of melody. 
YESEO
A multitalented artist forged in the experimental underbelly of Seoul's DIY music scene, Yeseo crafts lush, ethereal R&B in the vein of artists like FKA twigs and Kelela. Self-produced neo-soul cuts, like 2016 track "Bud," drip like sweet honey, while the artist's lighter-than-air vocals drift in melismatic zephyrs over trembling chords. In 2017, Yeseo—whose warm electronica sounds more organic and earthy than cold and computerized—released two EPs (No City For Love, Unkind) and an album (Million Things), branching out into trip-hop, jazz, and house. (Million Things track "Rude," for example, wouldn't sound out of place on Ariana Grande's Dangerous Woman alongside songs like "Be Alright.")
ROSY
Not much is known about mysterious South Korean artist Rosy, real name Eunwon Kwak. The breathy bedroom singer-producer, who began dropping tracks on SoundCloud in early 2017, lays her dreamy sad-girl aesthetic thick across lo-fi soul-pop with titles like "Kiss It Make It Better" and "Damn, if you didn't want me back." Rosy's gauzy voice is haunting and hushed as she glides between rapping and cooing verses. Whether you're crying it out while scribbling in your diary or drawing a romantic bubble bath for two, Rosy's atmospheric, blush-hued R&B has your soundtrack covered. 
YAEJI
Born in Queens, New York, Korean-American rapper Yaeji (Kathy Yaeji Lee) creates electronic hip-hop that, despite this very description, truly defies definition. A frenetic fusion of rap, house music, art pop, and perhaps any YouTube ASMR mix, songs like 2017's neon-bathed "raingurl" and swaggering "drink i'm sippin on," off of the artist's EP2, boast rich, complex sonic flavors. As Yaeji contemplates on topics as wide-reaching as race, self-identity, and beauty industry expectations, her tone is both reserved and mellow—a juxtaposition as wonderfully contradictory as her genre-busting sonic musings. 
CIFIKA
CIFIKA is an enigma: The reticent artist doesn't have much by way of a social media presence, but her bilingual, self-produced electro-pop is sonically ubiquitous, toggling between extreme light and extreme dark. At times, she conjures the frantic energy of early Björk at her poppiest, but her sound might overall be best described as future space-disco, particularly on swirling songs like "I'm Awake" and "Intelligentsia." Her visceral new EP, PRISM, is out in March.