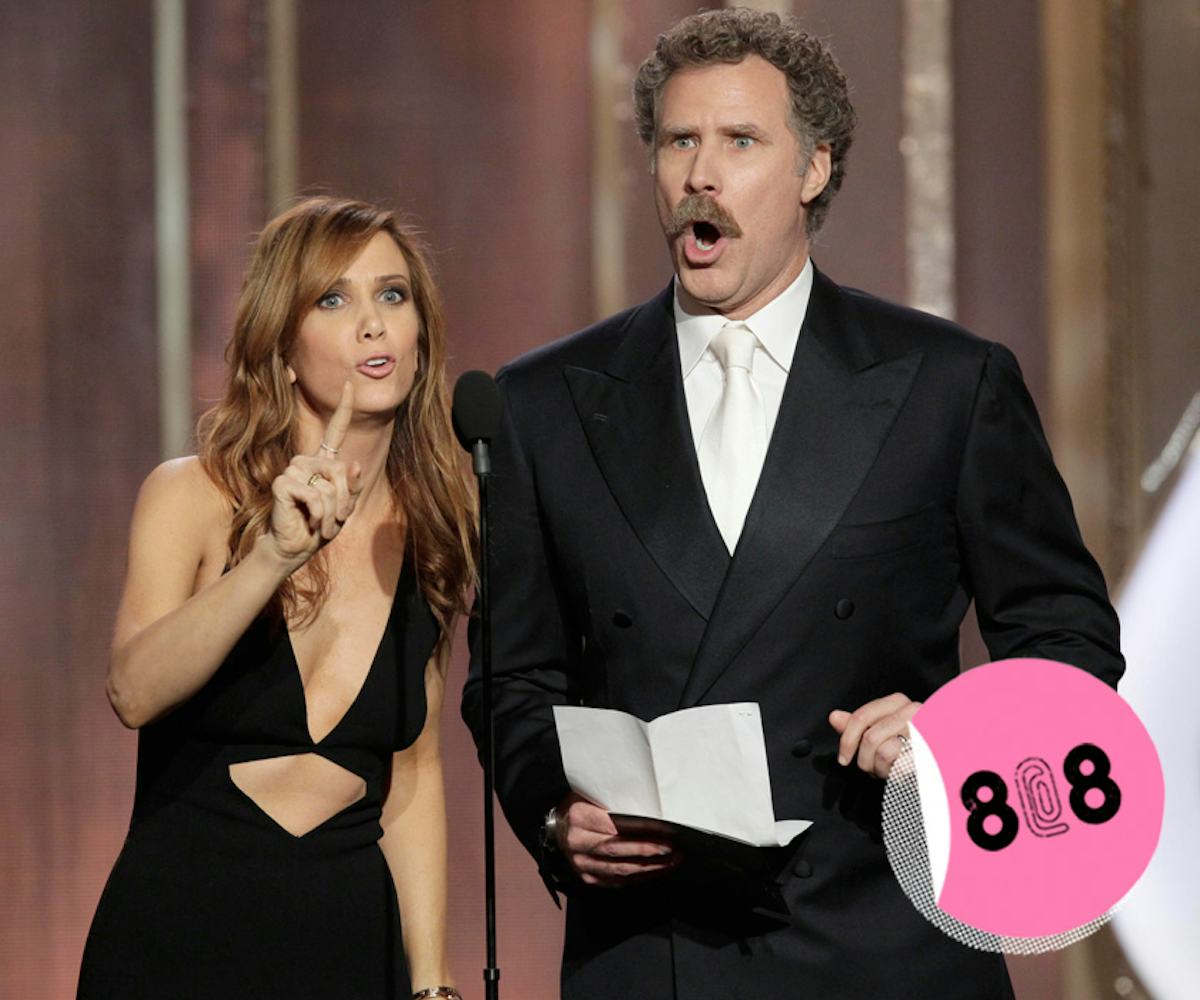 Photo by Handout / Getty Images
8@8: your morning scoop
will ferrell and kristen wiig made a top-secret lifetime movie
Today is...
Don't Go to Work Unless it's Fun Day. What have you got to lose besides your job?
News of the Day:
+ Will Ferrell and Kristen Wiig made a top-secret Lifetime movie called A Deadly Adoption. It comes out this summer and reportedly happened because Ferrell has always wanted to be in a Lifetime movie (fair). We're so FREAKIN' excited!
+ Katy Perry accidentally gave her phone number out on social media, and her fans freaked out. Call me, beep me, please don't try to reach me. 
+ Barney's pretty much won April Fools' with "Licked in Barney's," because cocktail-knocking canines and fancy threads are the fastest tracks to any heart. 
+ Netflix has announced that they picked up a Bob Odenkirk and David Cross sketch-comedy series. You better call Saul, because we just blue ourselves. 
+ Thanks to an amazing new app, you will now be able to send texts, photos, videos, and voicemails up to 25 years into the future. It's basically time travel. Hopefully, we'll still remember "roflcopter" in 2040. 
Deal of the Day: 
The Tiffany Cooper For Karl Lagerfeld collection launch is hitting StyleBop tomorrow. Get it while you can!
Quote of the Day: 
"Sexiness is about being an individual, and having conviction about what that is." - Christina Hendricks
GIF of the Day: