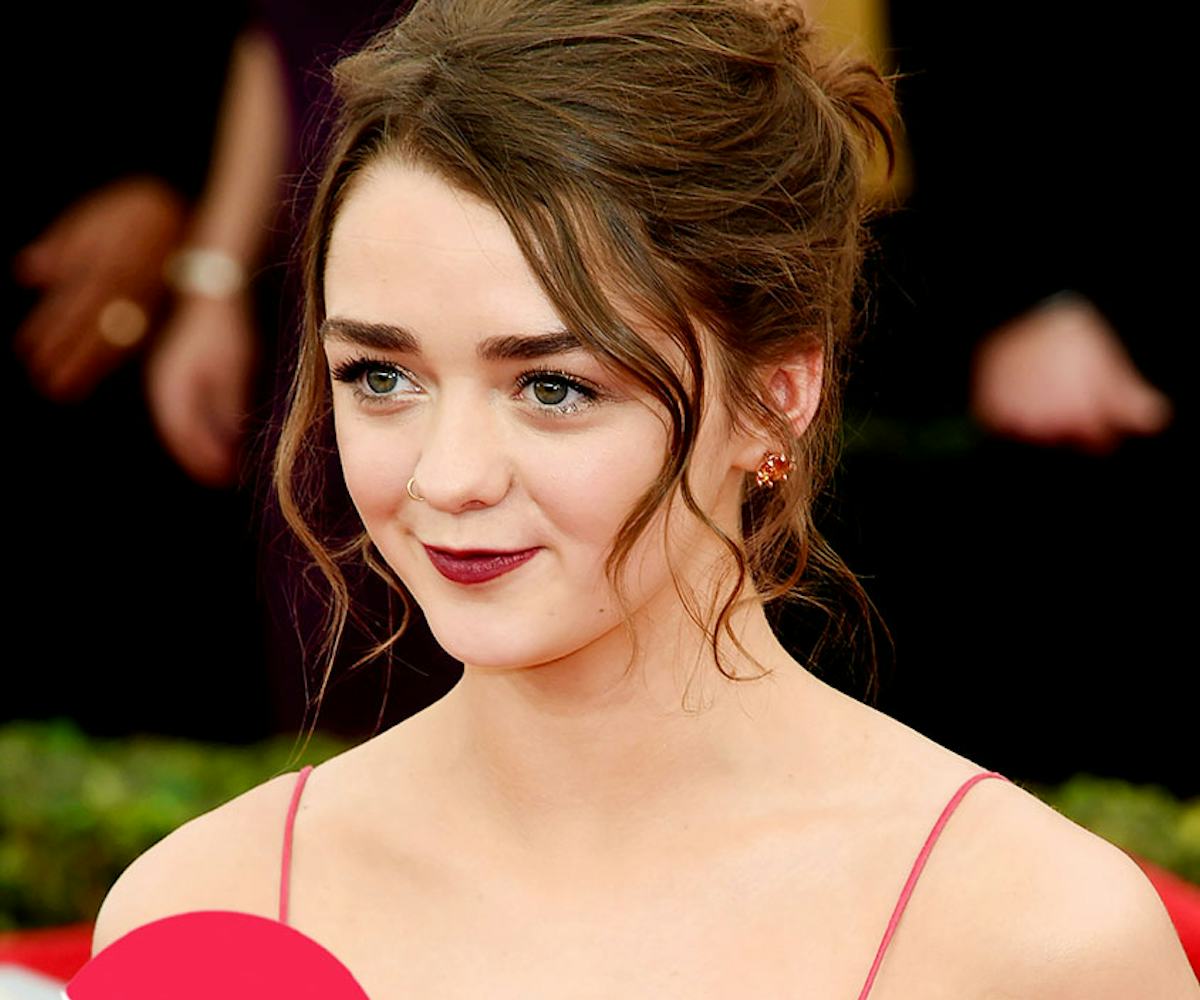 photo by Ethan Miller / Getty Images
8@8: your morning scoop
maisie williams talks about filming her first sex scene
Today is…
National Mail Order Catalog Day. Remember those times?
News of the Day:
+ Self-proclaimed presidential candidate and socially inept millionaire Donald Trump has taken it upon himself to tarnish his already laughable reputation yet again with a diss in the New York Times this past week, saying, "Heidi Klum. Sadly, she's no longer a 10."  Her response was priceless.
+ Zayn Malik and Calvin Harris' brief Twitter feud is over. We can all calm down now.
+ Preview Ryan Adams' covers of Taylor Swift's "Blank Space" and "Style."
+ Maisie Williams talked to Vulture about her new film Heavenly Creatures. In the interview, she talked about filming her first sex scene, which she described as "extremely awkward."
+ Cara Delevingne told PEOPLE that she is officially done with modeling for the reason that "it didn't make me grow at all as a human being." This is difficult news to accept, but at least we've still got her as an actress.
Deal of the Day:
Check out hundreds of seasonal staples marked down at Uniqlo.
Quote of the day:
"If I want to knock a story off the front page, I just change my hairstyle."- Hillary Clinton
GIF of the day: