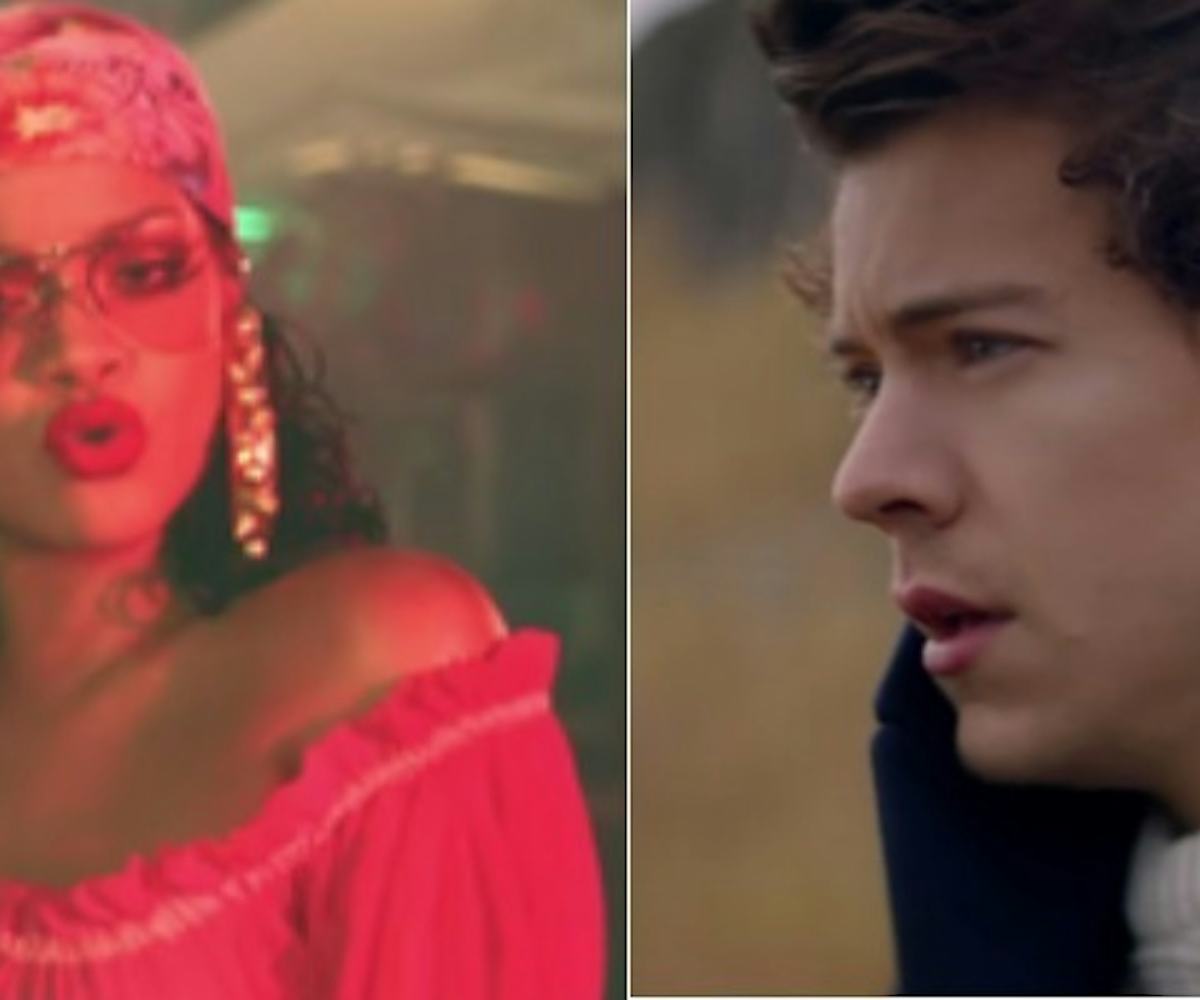 Images via Youtube
8@8: Your Morning Scoop
Someone just mashed up the biggest music releases of 2017
Today is...
Rosa Parks Day!
News of the Day:
+ 'Tis the season for year-end mash-ups! This 118-song compilation by Andy Wu is one of the best we've heard in a while. Titled "Perfect Struggle," the mix features a ton of your favorite releases broken down into six categories―cultivate, struggle, heal, intensify, relive, and perfect. Give it a listen, below. 
+ Speaking of this year in music, Genius just unveiled a new merch line based on this year's best lyrics. The collection features lyrics from songs like "Slide," "HUMBLE.," and "Despacito" on a series of tees and hoodies. All items range from $30 to $60 and are available online at Genius.
+ Calling all Brooklynites! Lifestyle site Passerbuys just teamed up with Urban Outfitters to create an in-store market featuring gifts and items under $100. From December 2 to 3 at Williamsburg's Space Ninety 8, you'll be able to get a headstart on your Christmas shopping—all while supporting local vendors, such as Thinx and Society6, as well as the community health care organization Americares. Check out the full details here. 
+ Burger King just announced that it will be releasing an all-new Flaming Hot Mac n' Cheetos menu option, a spin-off of the original Creamy Mac n' Cheetos the fast food chain released last year. ICYMI, Mac n' Cheetos are basically mozzarella stick-like snacks filled with mac 'n' cheese and covered with Cheetos (or in this case Flamin' Hot Cheetos) dust. If you're curious as to how they might taste, you can get them for a limited time at your local Burger King for only $2.69. 
+ We were all happy to hear the news about Meghan Markle and Prince Harry's engagement this week, but no one seems to be more excited than Cardi B, who told Britain's Capital Xtra station that she would be willing to perform at the wedding for free. "Why would you charge them? I'll just do it, 'cause it's like, oh, snap. Have you performed for the future king?" the rapper says. She has a point here. Check out the clip, below.
Deal of the Day:
Our favorite direct-to-consumer brand Everlane has some exciting news! It's opening its first permanent store in New York City's Nolita neighborhood. With a focus on community—there is a lounge area up front where shoppers can hang out—and innovation—pick up the headphones stationed and hear factory facts about what goes into making, say, an Everlane t-shirt—the new Everlane store uses unique elements like wallet-less shopping and changing room buzzers (that alert you when a room opens up) to maximize the customer experience. Check out the all-new shop at 28 Prince Street starting today. 
Advice of the Day:
"You don't have to get really good at all this shit to have value. You have value because you are." —Dr. Lauren Hazzouri
GIF of the Day: