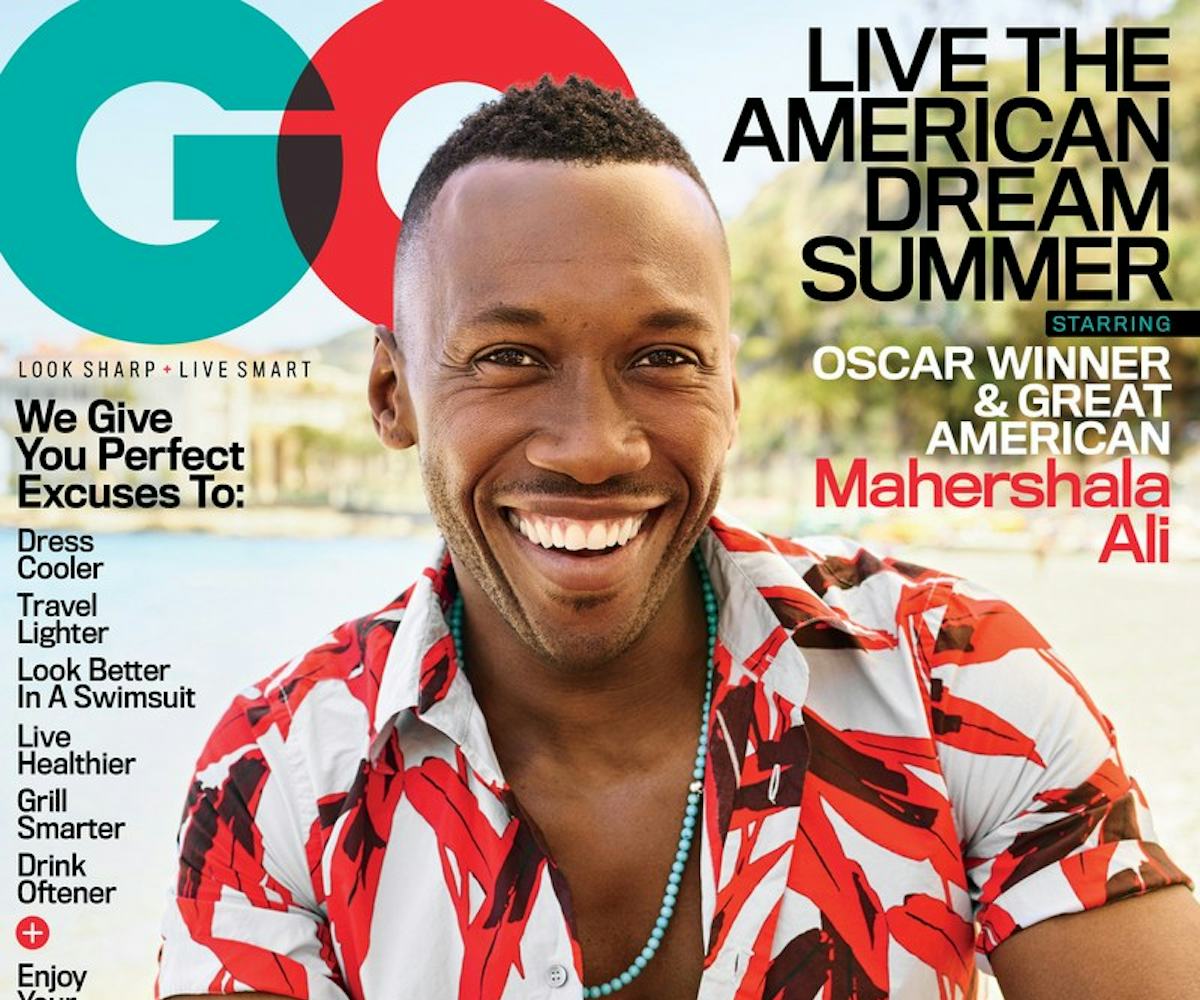 PHOTO VIA TWITTER @GQMagazine
8@8:Your Morning Scoop
Mahershala Ali graces the cover of GQ
Today is...
National American Eagle Day!
News of the Day:
+ Mahershala Ali is GQ's latest cover star! Ali became the first Muslim actor to win an Academy Award this year and, in his interview, he recalls the time he was placed on a terrorist watch list because of his name. He also touches on African-Americans' convoluted relationship with patriotism and his belief that we can, actually make America great again. "There are enough people, there are enough believers out there, there are enough intelligent, empathetic souls out there that want good for the whole," he said. "I don't know if it'll happen in my lifetime, but I believe in time the pendulum will swing in the right direction."
+ Ariana Grande closed the European leg of her Dangerous Woman tour this week and reflected on the support she's received in the last month since the terrorist occurred during her Manchester concert. After organizing a star-studded One Love Manchester benefit concert, Grande took to Instagram this past weekend
and how support from fans has helped her heal.
+ It looks like Brad Pitt may have some Frank Ocean stan competition with Ansel Elgort. Elgort recently spoke of his budding friendship with the "Chanel" singer in his Billboard cover story. He said: "He said he had seen me singing 'City of Stars' [from La La Land] on Instagram, and he said, 'You have an amazing voice.'" 
+ J. K. Rowling is slamming media outlets for failing to call the Finsbury Park Mosque terrorist attacker—a 48-year old white man—a terrorist. Although the Harry Potter author deleted her original tweet criticizing the Daily Mail,
are still up.
+ Following his stint in Kit Kat commercials as Chance the (W)rapper, Chance made yet another ad debut, this time, for Twitter. The ad features Lil Chano asking his fans for song requests via the social media app and gets trolled by David Crosby, who's surprisingly super-chatty on Twitter. You can watch the ad below.
Deal of the Day:
Our favorite smart luggage brand Away just dropped a limited-edition collection of Minion-themed suitcases. The collaboration features a bright yellow luggage shell with an ID tag shaped like the Minions' signature eye goggles. And if you don't want to go all out, you can get your hands on Away's exclusive Minion stickers. It's bananas! Shop the collection, here. 
Advice of the Day:
"I always hope to be a better person tomorrow than today." —Mahershala Ali
GIF of the Day: