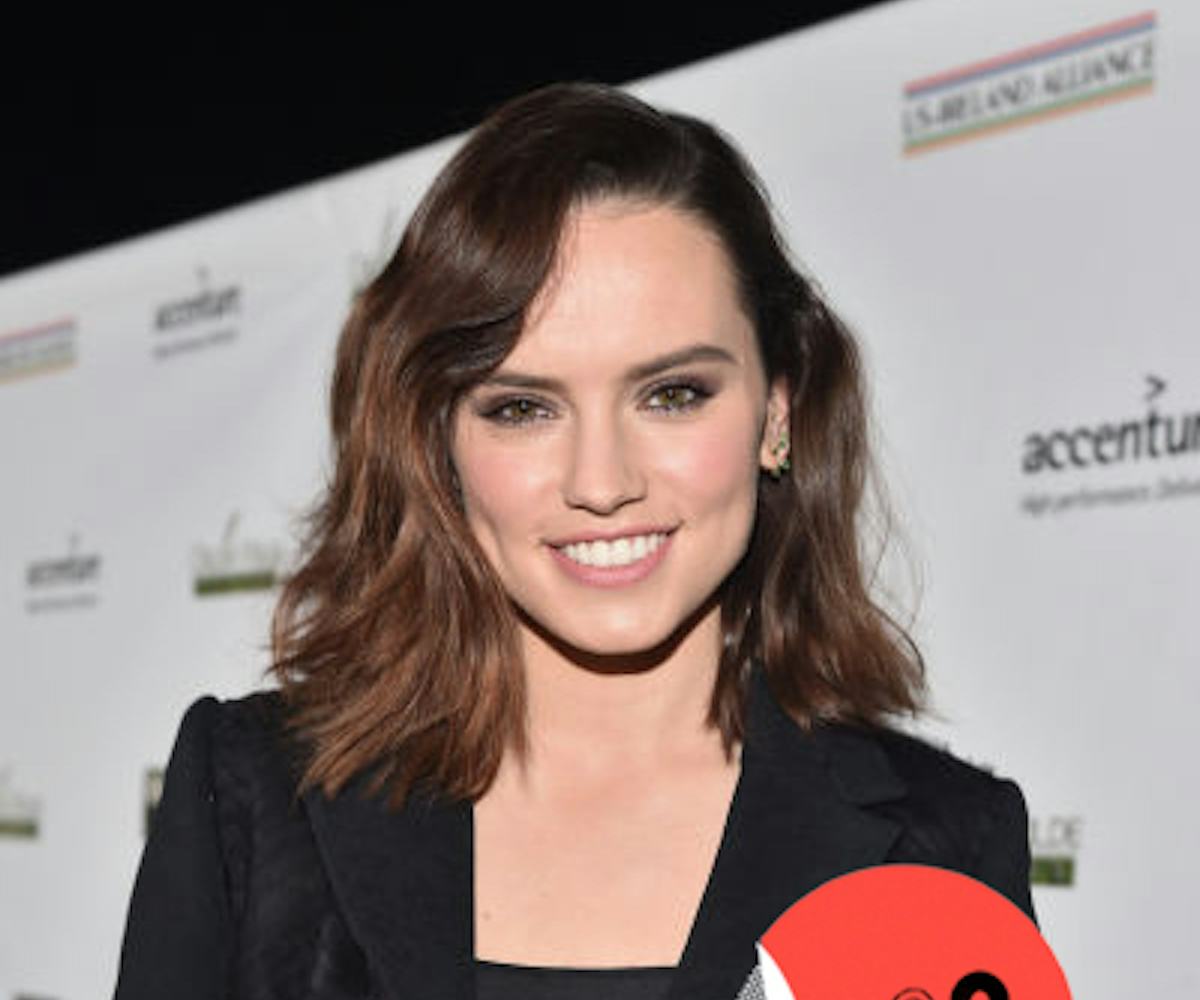 Photo by Alberto E. Rodriguez/Getty Images
8@8: Your Morning Scoop
daisy ridley is the best at handling rejections
Today is...
Saint Patrick's Day!
News of the Day:
+ Daisy Ridley turned down a fan's formal proposal as gently as you would expect. While the actress was flattered by Kevin Carlock's request—which was executed in the form of an entertaining rap video—she informed the Davidson College student that she will be far too busy on set for the next Star Wars film to attend his formal. Better luck next time.
+ Is it just us, or is 25 becoming the new 32? During an appearance on The Howard Stern Show, Olivia Wilde revealed the reason why she didn't get cast as Leonardo DiCaprio's wife in The Wolf of Wall Street. Apparently, she was "too old." Surprised? On the plus side, the 32-year-old actress clarified that the rejection made her available for her dream role in Vinyl, but we still think it's absurd that she was overlooked because of that. Hollywood ageism at its worst!
+ Listen to French producer Phazz's new single "About Her" from his upcoming EP. It's a dreamy track with dancing-by-yourself-in-a-cemetery vibes. We dig it.
+ IMG Models is adding a plus-size division called Brawn. As of right now, their only model for the section is Zach Miko, but the agency plans on expanding to increase male body diversity in the fashion industry.
+ Watch Danish-based band Liss' self-directed music video for the single "Sorry" off their upcoming XL Recordings debut First EP.
Deal of the Day:
It's that time of year again! H&M's mid-season sale is here, with items up to 70 percent off. Shop the sale at H&M.
Advice of the Day:
"Being in a relationship shouldn't mean that you lose your voice. Being in a relationship should mean that you've met a secure-enough man to allow you, in a sense, to remain a queen."— Nicki Minaj
GIF of the Day: