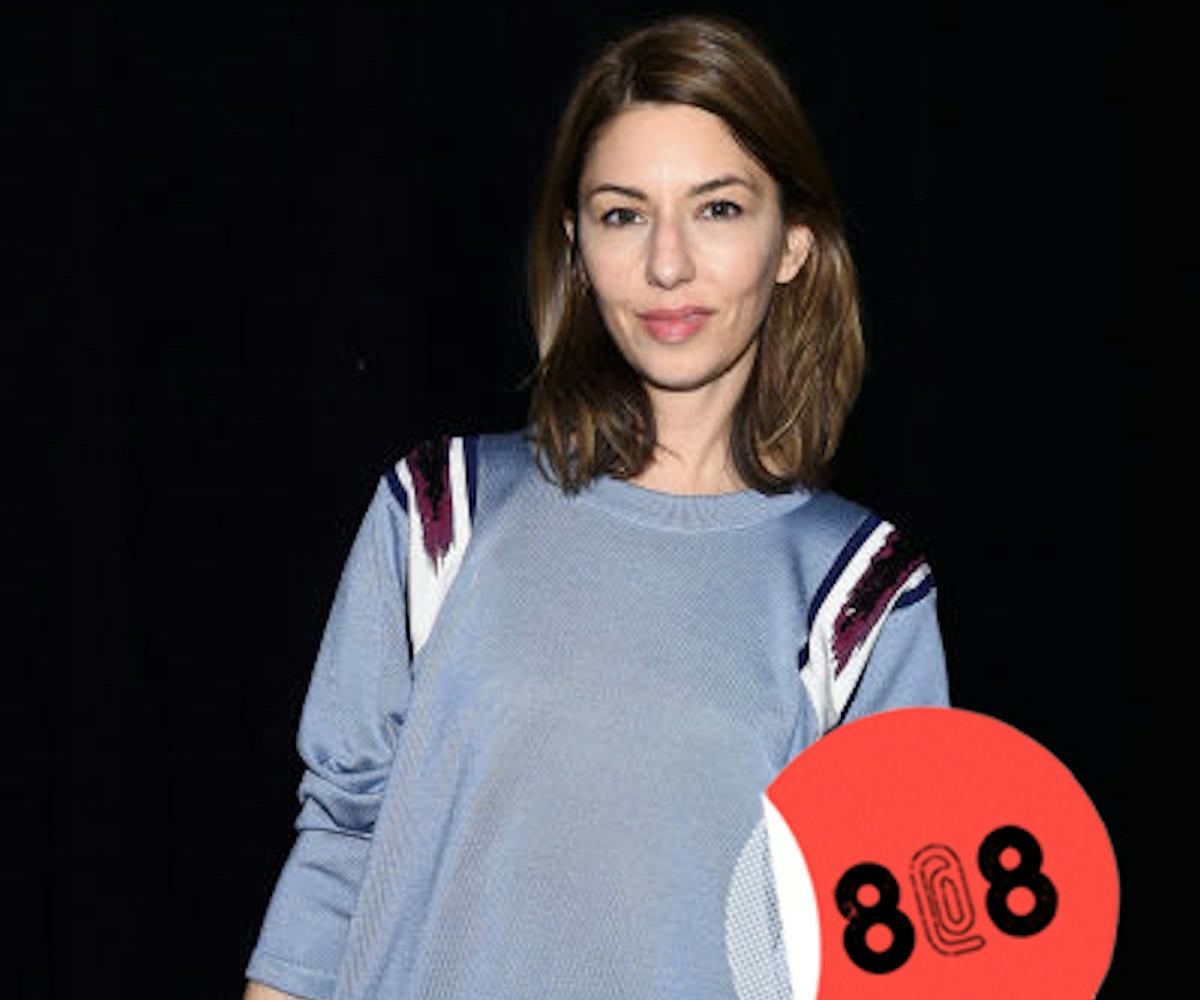 Photo by Jamie McCarthy/Getty Images
8@8: Your Morning Scoop
Sofia Coppola has a new movie in the works
Today is...
International Transgender Day of Visibility!
News of the Day:
+ If there's one thing we're certain of, it's that 2016 is the year of the remakes. Sofia Coppola is hopping on that bandwagon, writing, directing, and producing a remake of The Beguiled. As of right now, the cast includes Nicole Kidman, Kirsten Dunst, and Elle Fanning. Who will the ravished male lead be? We'll keep you updated.
+ Karlie Kloss knows that educated is the most beautiful thing you can be. She also knows that not everyone has an equal privilege to education. So, last summer she launched a scholarship for 21 girls to take classes at the Flatiron School. This year, Kloss is expanding her outreach, providing up to 80 teen girls with the opportunity to grow their education and attend a two-week long Kode with Klossy summer camp.
+ While we're just trying to nab tickets to Hamilton, an NYC Human Rights attorney cried racist. Producers of the show posted an open call for non-white performers, and attorney Randolph McLaughlin said it is discriminatory for singling out white actors from auditioning. It's like The Wiz all over again. On another note, New Yorkers might finally be able to ride taxis without fear—the Taxi and Limousine Commission is updating the language in its rulebook to clearly define sexual contact and sexual harassment.
+ Whoopi Goldberg is tackling a new "niche" market: medical marijuana for relieving menstrual cramps. Sign us up!
+ We never thought this day would come, but a Trainspotting sequel is finally happening this year. This is not a drill.
+ Listen to Anna of the North's chilly and romantic new single "Baby."
Deal of the Day:
Foxie Bombs Cosmetics has finally restocked its offerings. Click on to get your hands on homemade vegan bath bombs and other self-care goodies. 
Advice of the Day:
"There are a lot of people out there who are struggling. But I can't lift someone else up if I don't take care of myself, too." —Laverne Cox
GIF of the Day: