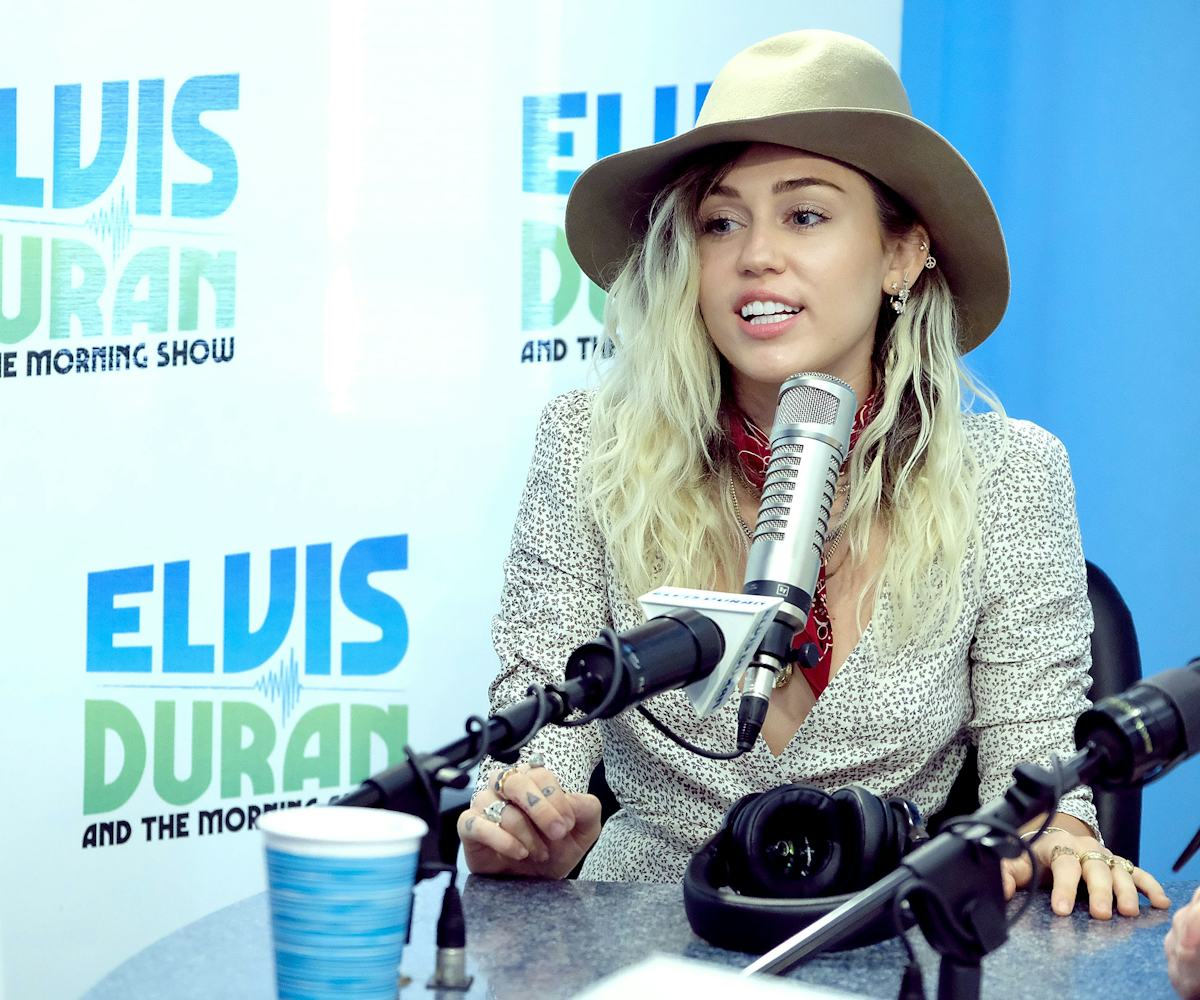 Jamie McCarthy/ Getty Images
8@8: Your Morning Scoop
Miley Cyrus reveals that she's the girl Katy Perry kissed back in 2008
Today is...
International Day Against Homophobia, Biphobia, and Transphobia!
News of the Day:
+ If you're still wondering who Katy Perry kissed back in 2008, today is your lucky day. As it turns out, her smash hit "I Kissed a Girl" was about Miley Cyrus. In an interview with Elvis Duran, Cyrus revealed that the iconic smooch began a 10-year friendship. The star revealed she found out the song was about her while filming the Hannah Montana movie.
+ Grizzly Bear is finally back. After two years, the band just announced the release date of their fifth full-length album, Painted Ruins. With two new singles already out ("Mourning Sound" dropped today, and "Three Rings" came out a couple months ago), the band let it be known that they aren't slowing down anytime soon. The album is set to release August 18.
+ The Wing dropped its second collection of limited-edition merchandise for "women interested in both doing and wearing whatever the fuck they want." It will also include a collaboration with Toronto designer Inner Decay, who created a pin depicting radical feminist writer Andrea Dworkin. All profits from the collab will go to anti-sexual assault organization RAINN.
+ A Reddit user leaked a photo of a new, unreleased Anastasia Beverly Hills palette. Claudia Soares, the president of ABH, understandably wasn't too happy about it and took to Twitter vocalize her frustration. 
+ Bella Hadid's Chrome Hearts Collaboration is here, and it's all about the 90's. The collection just made its London debut at Selfridges and is filled with puffer jackets, newsboy caps, and lots and lots of leather. A modern twist on your 90's wardrobe, what's not to love?
Deal of the Day:
Get summer sandal ready with your favorite luxury brands. Everlane has paired up with Côte for the release of the new Form Sandals. Dropping today, all sandal purchases will come with a free coordinating Côte nail polish. 
Advice of the Day:
"Happy are those who dream dreams and are ready to pay the price to make them come true." –Tupac Shakur
GIF of the Day: