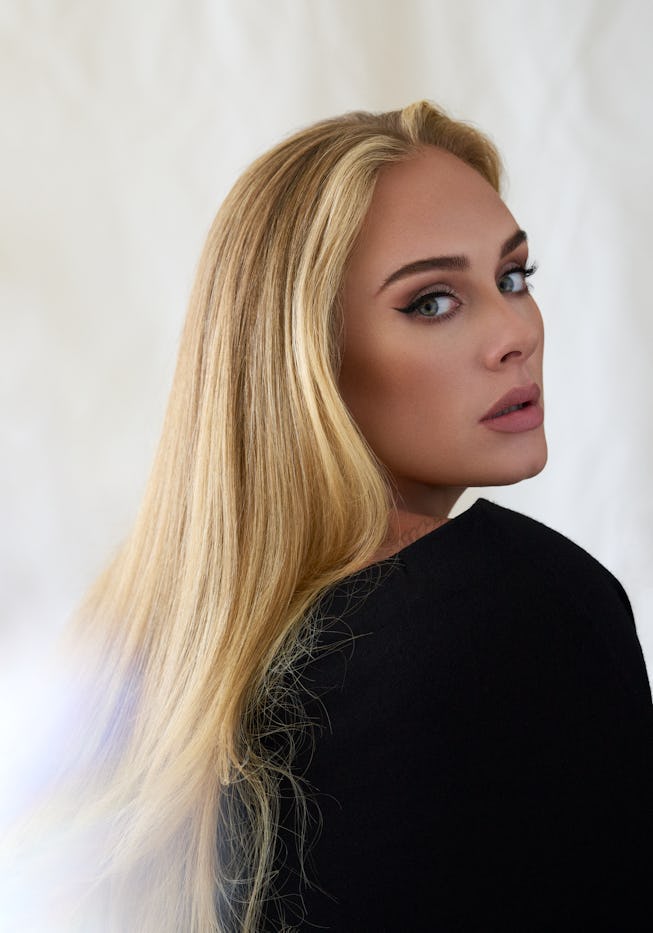 Simon Emmett
Adele's Las Vegas Residency Has Finally Been Rescheduled
Shows kick off fall 2022.
Adele is coming back to Sin City. After postponing all dates to her Las Vegas residency earlier this year, the British mega-talent has announced her rescheduled residency at the famed Caesars Palace Hotel, complete with eight additional dates, kicking off in November 2022.
The star will now play a total of 32 shows — two a week, every Friday and Saturday — starting November 18 and ending in March 2023. The concerts will be the only live shows in the U.S. where she'll be performing her latest body of work, 30, in full. The star, who has taking a somewhat nonconventional approach to touring this album cycle, had previously announced two other scheduled live shows in London.
On January 21, Adele postponed all dates of her Las Vegas residency via a teary video posted online just one day before her first show was set to kick off on January 21. In the video, the star cited Covid delays and the fact that the show just "ain't ready." Since the announcement, she's received backlash and criticism for the last-minute cancellation from dismayed fans and ticket holders.
Weekends With Adele is the first Las Vegas residency for Adele, who's joining the ranks of other legacy stars that have played concert residencies in the iconic city including Britney Spears, Madonna, Elton John, and more. Per a press release, ticket demand is expected to be "overwhelming," so read on for Adele's updated residency schedule and how to score tickets.
Where is Adele's Residency?
Adele will be "residing" at the famed Colosseum theatre in Caesars Palace, located in the heart of the Las Vegas strip. The iconic venue can accomodate an audience of 4,300+, and has played host to countless star performers and residencies over the last two decades including Madonna, Mariah Carey, Elton John, Usher, Cher, Shania Twain — and Celine Dion, who's had the longest residency at the venue with over 1,000 shows.
For how long will Adele perform?
Adele's residency has been rescheduled to kick off November 18, 2022. In addition to the 24 shows the star was originally scheduled to play, eight new shows have been added. See her full residency schedule below.
Show 1: Fri., November 18, 2022
Show 2: Sat., November 19, 2022
Show 3: Fri., November 25, 2022
Show 4: Sat., November 26, 2022
Show 5: Fri., December 2, 2022
Show 6: Sat., December 3, 2022
Show 7: Fri., December 9, 2022
Show 8: Sat., December 10, 2022
Show 9: Fri., December 16, 2022
Show 10: Sat., December 17, 2022
Show 11: Fri., December 23, 2022
Show 12: Sat., December 24, 2022
Show 13: Fri., January 20, 2023
Show 14: Sat., January 21, 2023
Show 15: Fri., January 27, 2023
Show 16: Sat., January 28, 2023
Show 17: Fri., February 3, 2023
Show 18: Sat., February 4, 2023
Show 19: Fri., February 10, 2023
Show 20: Sat., February 11, 2023
Show 21: Fri., February 17, 2023
Show 22: Sat., February 18, 2023
Show 23: Fri., February 24, 2023
Show 24: Sat., February 25, 2023
Show 25: Fri., March 3, 2023
Show 26: Sat., March 4, 2023
Show 27: Fri., March 10, 2023
Show 28: Sat., March 11, 2023
Show 29: Fri., March 17, 2023
Show 30: Sat., March 28, 2023
Show 31: Fri., March 24, 2023
Show 32: Sat., March 25, 2023
How to get tickets to Adele's residency
A select number of tickets will be available for purchase for the rescheduled dates. There will be two opportunities to purchase tickets. The Refunded Fans Presale kicks off Wednesday, August 10 and will be limited to only those who bought tickets on Ticketmaster.com during the previous Adele Verified Fan Presale but have since had them refunded. The General Verified Fan Presale begins Thursday, August 11 and will be available only to those who registered and were waitlisted for the previous Adele Verified Fan Presale. Those eligible to participate in both presales will be alerted via email on Wednesday, August 3.
Current ticket holders who wish to refund their tickets have until Monday, August 1, 2022 to request a refund.
This article was originally published on