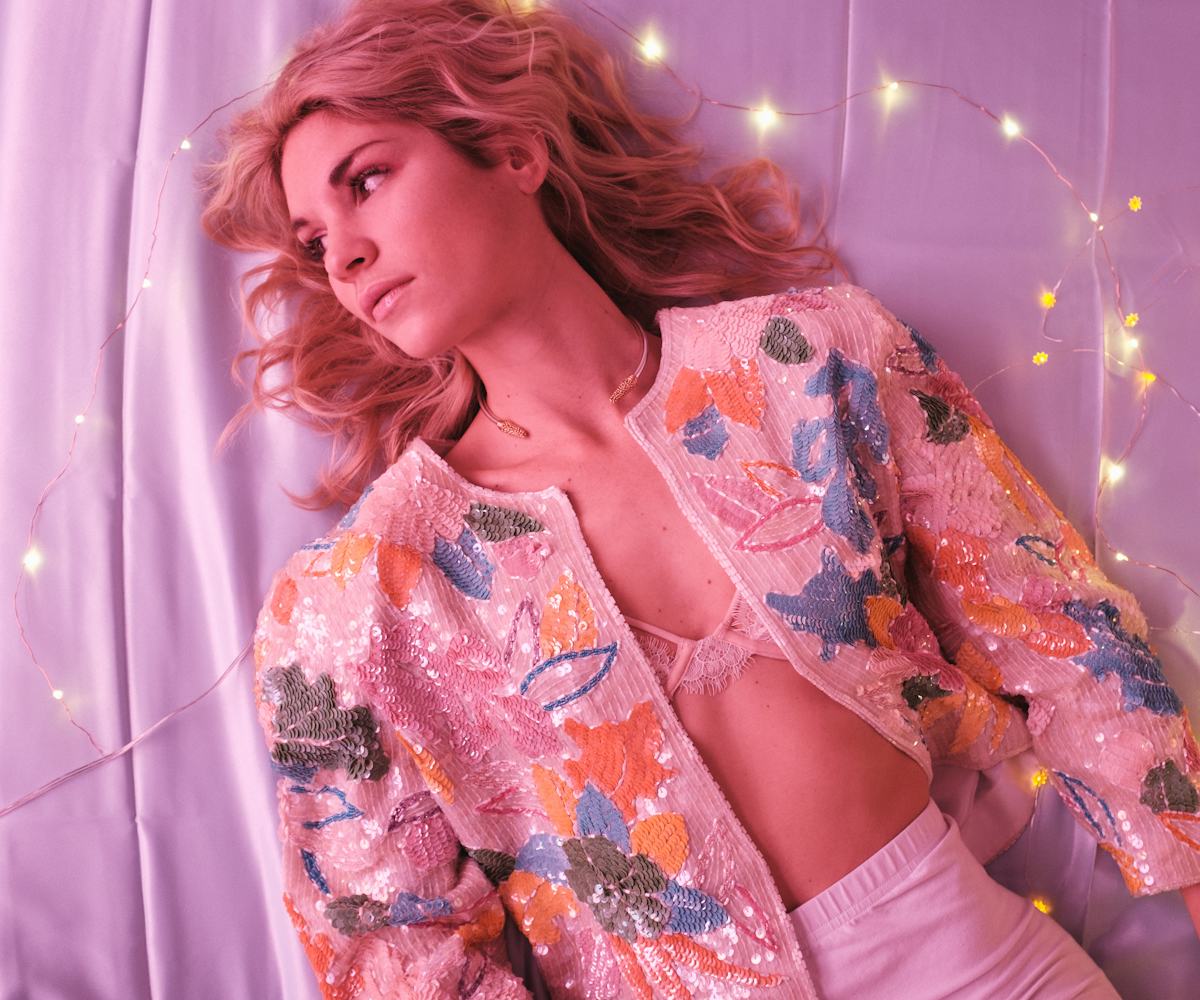 Photo courtesy of Josefina Santos
Satisfy Your '80s Pop Craving With Amy Allen's Heartbreaking New Track
Even though heartache sucks, it can make for some killer tunes. And this time, rising pop artist Amy Allen has supplied us with an '80s-inspired tune to which we can all sob.
Today, NYLON debuts Amy Allen's newest release, "I Had You," off of her forthcoming EP, Get Me Outta Here!, which is out this summer. This track sheds light on the vexations that come along with loving someone who doesn't realize what they have until it's gone. 
"'I Had You'" is about frustration more than anything else. When I wrote this, I was trying to wrap my head around why some people need to lose the one person they love in order to realize how much they love them," Allen says. "I was wondering if that meant they aren't worth being with at all, or if love sometimes deserves a second chance... still not sure. But 'I Had You' is [about] the first time I really experienced that feeling of giving someone everything, and it wasn't appreciated at the moment, but months later, he was going way out of his way to get it back. This was definitely emotionally exhausting, but it also gave me some much-needed clarity about how I now define love."
Even though the song revolves around the frustration of heartache, the track has a cheerful feel to it due to Allen's soft vocals and pop-driven undertones. This old-school tune was the last to be recorded for the EP and ultimately pays tribute to Allen's love for the tunes of the '60s, '70s, and '80s. 
Stream "I Had You," below, and catch Allen live in NYC with Fly by Midnight at the Mercury Lounge on July 29.