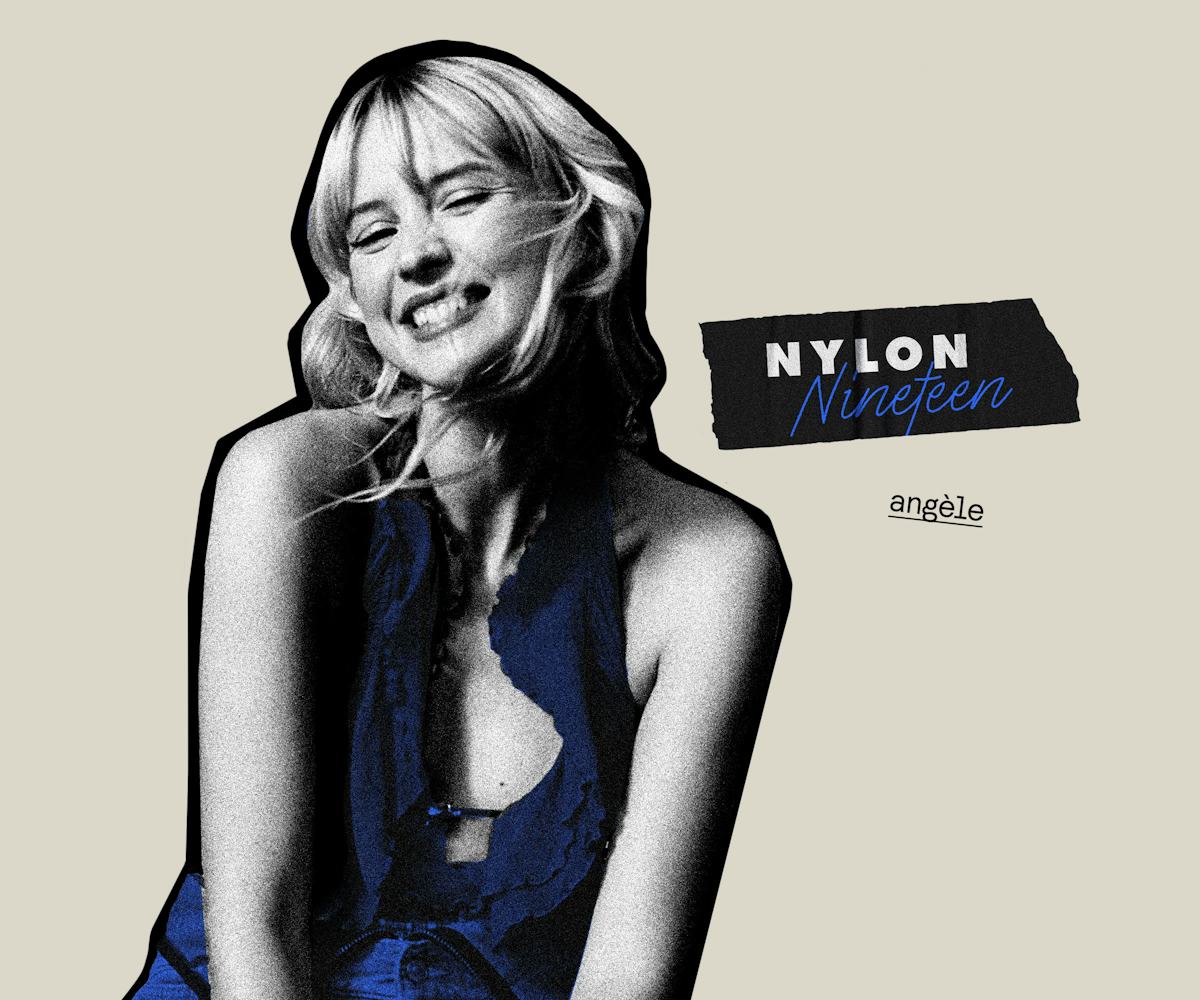 Angèle Is France's Biggest Star To Know Right Now
Get to know the Belgian singer as she talks astrology, beauty tricks, and more.
The hottest name in France and Belgium right now is Angèle, the 26-year-old singer and songwriter who rose to fame by covering songs on Instagram, and is now going on tour with Dua Lipa. The Brussels native is a certified superstar (and one of her country's leading feminist figureheads); you might've heard her name in 2020 when she released a joint track with Lipa titled "Fever," a smoky dark pop song with the sound of water droplets that elicited the same feeling suggested by its title.
Angèle has now released her sophomore full-length album, Nonante-Cinq, or Ninety-Five, an exuberant package of pop that's vibrant, effortless, and fun; it deserves more ears than that of just the previously two countries. Its lead single, "Bruxelles j'taime" is a wholesome ode to her hometown, but its beat was polished for the club floor, grinding forward as she sweetly sings about loving Brussels. The rest of the album is similarly, immediately catchy — something in that European water that makes you wanna dance.
In a statement released when she surprise-leaked the record a week early on December 3, she said, "They always say that the second album is the hardest. It is a very special experience, sometimes challenging, but overall, it was such an exhilarating process. Bigup to Tristan with whom I made this album. I hope you'll enjoy listening to it as much as I loved creating it."
Ahead of its release NYLON caught up with Angèle as she took on our NYLON 19 questionnaire. Read on for her answers on everything from astrology, her first concert, her bad habits, and more.