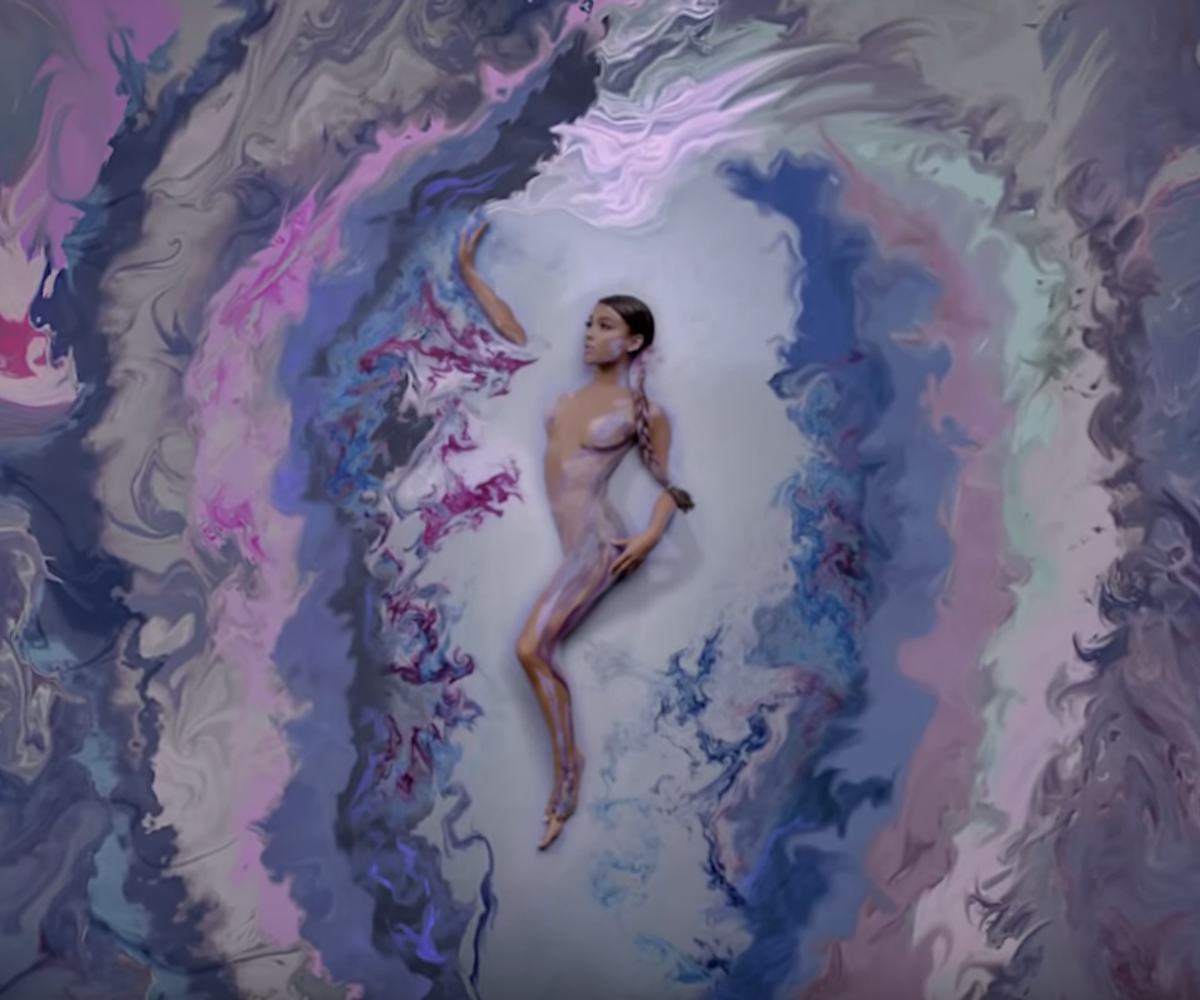 Photo via Youtube
Ariana Grande Just Inspired The Most Heavenly Bath Bomb
With her "God Is A Woman" video
Ariana Grande has inspired the Lush bath bomb we didn't know we needed.
The ingenious idea was born on Twitter after a user suggested that Lush create a bath bomb inspired by the singer's dreamy, pastel-filled new music video, "God Is A Woman," so they "can bathe feeling like a goddess." After Lush responded saying that it will pass the idea to the team, Grande chimed in: "omg @lushcosmetics i'll do anything."
Luckily, Jack Constantine, the brand's product inventor and chief digital officer, was on board and got straight to work, recreating the picturesque video in the form of everyone's favorite bath product. The best part? He gave us an inside look into how the "God Is a Woman" bath bomb was created: 
The first prototype was good, but not perfect. Constantine insisted it was "too gray," despite Grande's enthusiastic comment that she was "freaking out." No worries Ariana, so are we.
Day two yielded better results. With the colors just right (a lovely lavender with just enough gray and sage), a hefty amount of glitter, and the perfect spherical shape, Constantine felt confident enough to ship the final product off to Grande. 
Despite the inside peek into how it was made, we still have questions: How does it smell? When can we buy it? And, most importantly, is God a woman?