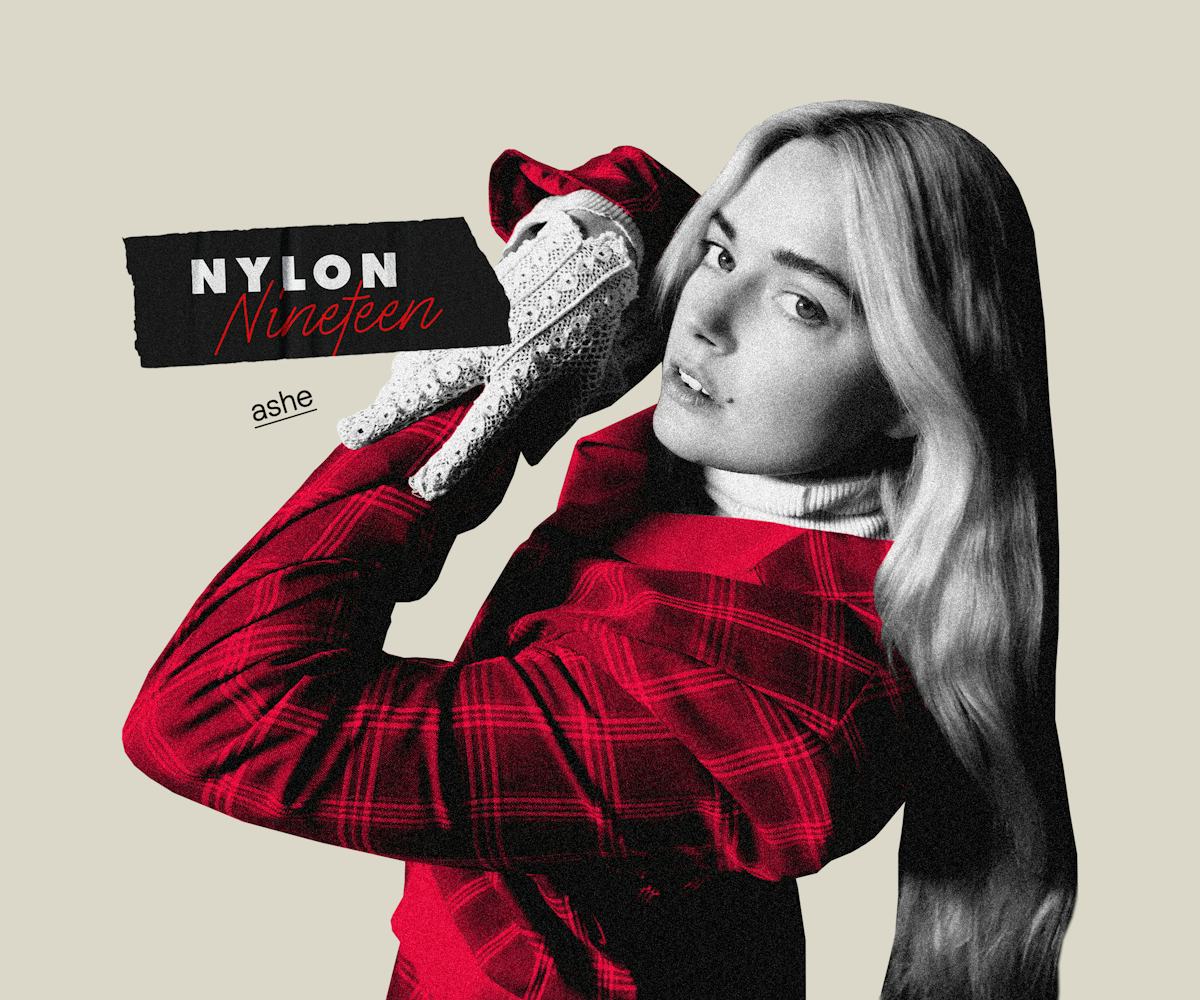 Ashe Wants To Manifest A Friendship With Addison Rae
The California native and singer-songwriter talks her debut album, astrology, Joni Mitchell and more.
Ask Ashe what she's most proud of about her debut album Ashlyn, and she'll beam about its off-kilter sound, a descriptor — "too pop for alternative and too alternative for pop" — once levied against her that's now become a point of pride for the Californian singer songwriter.
"That's the sweet spot," the 28-year-old tells NYLON over a recent phone call. "I think it really stands out, it doesn't sound like anyone else. I'm the only one who has to sing [my songs] for the rest of her life. Going on this North American headlining tour next year, I have to stand behind these songs."
Indeed, Ashlyn — finally released in May 2021 after several years of grinding behind the scenes as an industry songwriter and releasing her own EPs — goes against the grain of the pop sound du jour. Rather than mining the brooding and dark-sounding sonics that now regularly top Billboard's Hot 100, Ashe's music finds a breezy confidence in bright and simple melodies, even as she's singing about climate change eventually flooding California like on her hit "Till Forever Falls Apart." Her songs have won her a formidable audience in the millions — bolstered by collaborations with former Directioner Niall Horan, and FINNEAS. Last weekend, she made her festival debut at Lollapalooza where she received a timeslot "that is outrageous," she says, incredulously.
Ahead of her festival appearance, Ashe took on the NYLON 19, where she reflected on everything from her astrological sign, Joni Mitchell, the power of well-groomed brows, and more.