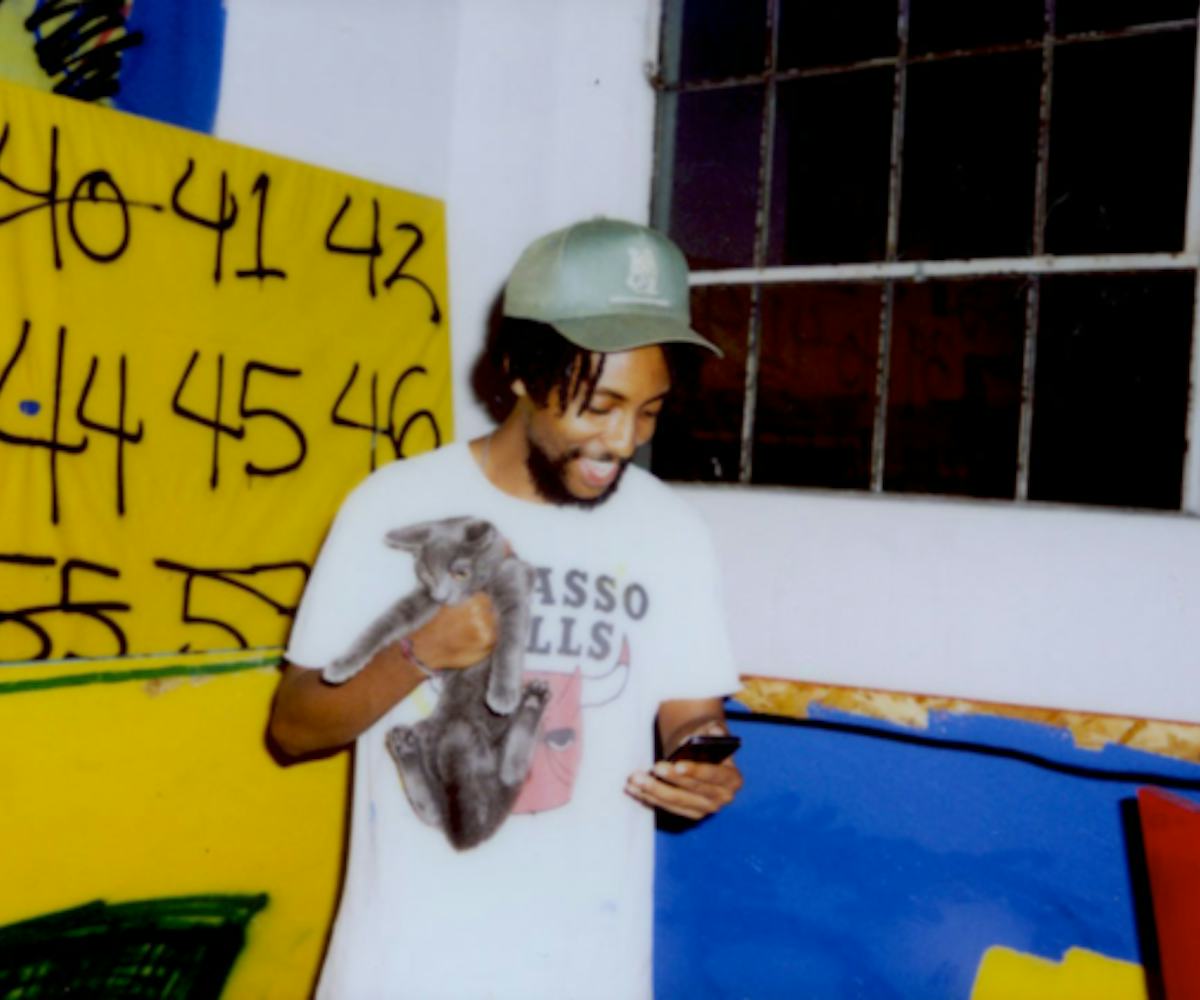 Awol Erizku Is Fixing The Modern Art World
And he's doing it one photo at a time
As in most other cultural spheres, the art world has a major inclusivity problem. Only a small amount of African Americans hold positions as art curators, while an even smaller number has their work shown with any frequency in solo exhibits. And historically, people of color have been kept on the margins of the works of art themselves, often depicted as sidekicks to white people in the foreground, with women of color, more often than not, shown under a doubly oppressed racist and sexist male gaze. But Awol Erizku is trying to fix that, by actively reclaiming this power and gaze. He's rewriting art history by including black figures, subjects, and cultural items into historically praised artwork.
The first piece of Erizku's work I viewed was titled "Girl with a Bamboo Earring," a take on Johannes Vermeer's "Girl with a Pearl Earring." As a young girl, I was obsessed with the art world. Reading Tracey Chevalier's novel, Girl with a Pearl Earring, was the first time I was exposed to Vermeer's painting, and it was easy to envision myself inside the novel as the main character. And yet, there was no precedence for a young black woman to be centered in a historic work of art that way. This was why seeing Erizku's interpretation of that painting, which featured a young black woman wearing door knocker earrings just like I did and my mother did and my grandmother did, was such a powerful experience; a vision of my own, only existing outside of my imaginative walls.
I've been to museums all over the world—in Shanghai, in London, in New York—but everywhere I go, I see art that seems to be universally lacking diversity. Walking in and out of galleries, I sometimes stumble upon exhibits that further isolate black and brown artists, separating them from what is mainstream—this despite the fact that black and brown artists laid the blueprint for much of modern pop culture. 
This type of separatism is what artists of color are trying to change. Erizku and creators like Uzumaki Cepeda have started curating their own material on Instagram, making their own space and skipping past the traditional gatekeepers who curate the works at art museums and auction houses. Erizku gives his work directly to the public, and the public has been grateful. With an Instagram following of over 23K, Erizku reaches a vast number of people who can see his work unfiltered. This direct approach allows him to communicate with people all over the world, and hopefully will contribute to changing that world, piece by piece.