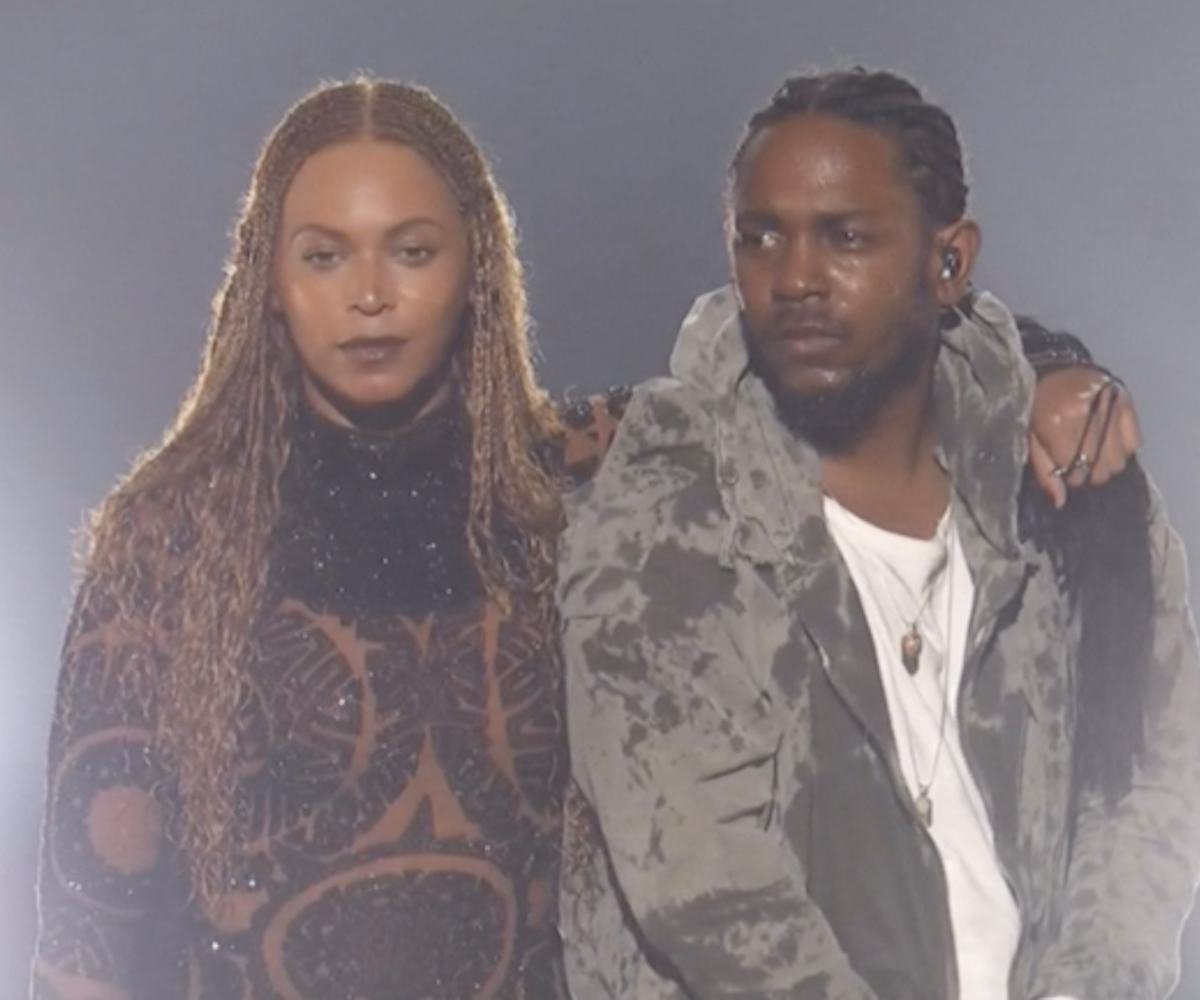 Photo courtesy of BET
Watch Beyoncé And Kendrick Lamar Slay At The BET Awards
And perform a new "Freedom"
In typical Queen Bey fashion, Beyoncé shocked fans with an unscheduled performance of "Freedom" at last night's BET Awards. In addition to the insane dance number, Kendrick Lamar appeared and remixed the politically charged track with a new, hard-hitting verse.
From the very beginning, the number was destined for greatness as Beyoncé's dancers marched to Martin Luther King Jr.'s iconic "I Have a Dream" speech. The dancers then joined the pop star on stage and performed some epic choreography in a pool. Lamar emerged from underneath the stage in a fog of smoke. The two danced, kicked, and splashed each other with water. By the end of the number, they were drenched, and we can only assume that front row was soaked too. (It was definitely some holy water, though, so the attendees should count their blessings.)
But don't let us tell you all about it. Watch the thrilling performance for yourself in the video, above.