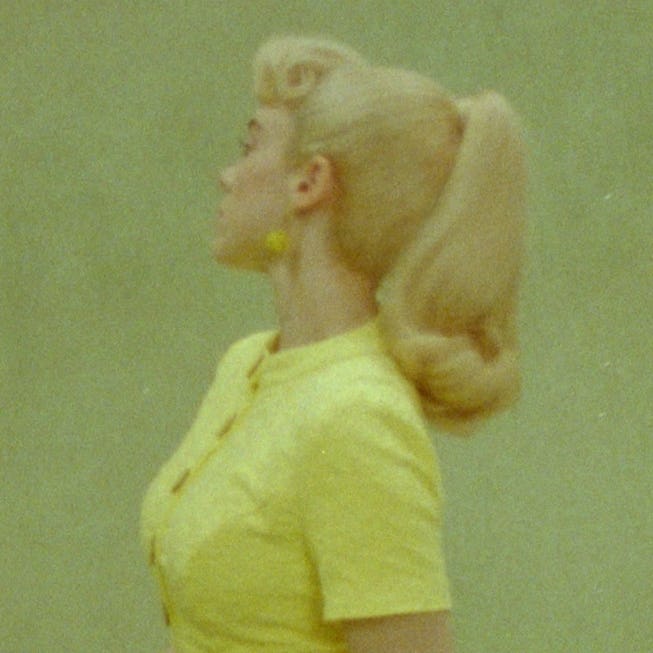 Courtesy of the artist
Billie Eilish's Barbie Song Confronts The Woes Of Being Manufactured
"Looked so alive, turns out I'm not real/ Just something you paid for."
The Barbie movie is one of summer 2023's most highly anticipated film and music events. Alongside its star-studded cast, an equally powerful array of artists and musicians have contributed to the blockbuster film's soundtrack — including Billie Eilish, who surprise-announced her involvement on social media. On Thursday, July 13, the singer's work for the film has arrived: a silky ballad called "What Was I Made For?"
The piano-led track highlights Eilish's stunning vocals, which sound as ethereal as ever — a gossamer puff of wind that lingers even when it's over. As the title suggests, the song is all about the sobering realization that you're not real, and that you were manufactured to be consumed by others. With gutting lyrics like, "Looked so alive, turns out I'm not real/ Just something you paid for/ What was I made for," you can imagine it playing at the climax of the film, when Barbie, after entering the "real world," discovers that she's just a doll. But the lyrics incidentally feel like they acutely speak to Eilish's position as a global pop star, too, a larger-than-life figure who is also consumed by millions on the planet, either via her music, social media, or tabloid gossip. A product with a fanbase who wants a piece of her life.
It turns out Eilish felt that same way after writing the song. In an interview with Apple Music's Zane Lowe, the singer said when she created the song she was purely writing from the perspective of Barbie. But, after listening to it back, she also noticed the stark similarities between the doll's life, and her own.
"I did not think about myself once in the writing process [...] I was purely inspired by this movie and this character and the way I thought she would feel, and wrote about that," she told Lowe. "And then, over the next couple days, I was listening and I was like, girl, how did this ... honestly, and I really don't mean this to come off a conceited way at all, but I do this thing where I make stuff that I don't even know is ... like I'm writing for myself and I don't even know it. It is one of the most incredible things I get to experience in my life."
Later in the interview, Eilish said that writing the song "made [her] feel really connected to [Barbie]."
In the accompanying music video, directed by Eilish, the singer makes that connection concrete and brings it to life. Dressed in the style of a '50s young woman, Eilish sits at a desk unpacking her own Barbie doll collection; there's a small rack of clothes and an array of sparkly accessories. Upon closer inspection, the doll-sized outfits are all replicas of clothes Eilish herself has worn before. There's the puffy yellow jacket and overalls she once wore on a red carpet; the white tweed Chanel outfit she wore to the 2020 Oscars; the all-black, chain-embellished sweatsuit that she donned in the music video for her Khalid-featuring hit, "Lovely."
As the video goes on, a gust of wind, rain, and other (un)natural phenomenons threaten to blow away her diligent work. At the end, she ends up packing away all her things and leaving — a metaphor for having to keep parts of herself private and tucked away, perhaps? It's unclear, but it does end on a definitive note of sadness.
Eilish released her last album, Happier Than Ever, in 2021, but has largely stayed out of the public's eye lately. Most recently, she attended the Barbie premiere in Los Angeles in a subtle look that consisted of an oversized pink button down shirt and tie. She's featured on the film's official soundtrack alongside Dua Lipa, PinkPantheress, Karol G, and many more.
Barbie and its official soundtrack are out in theaters July 21.