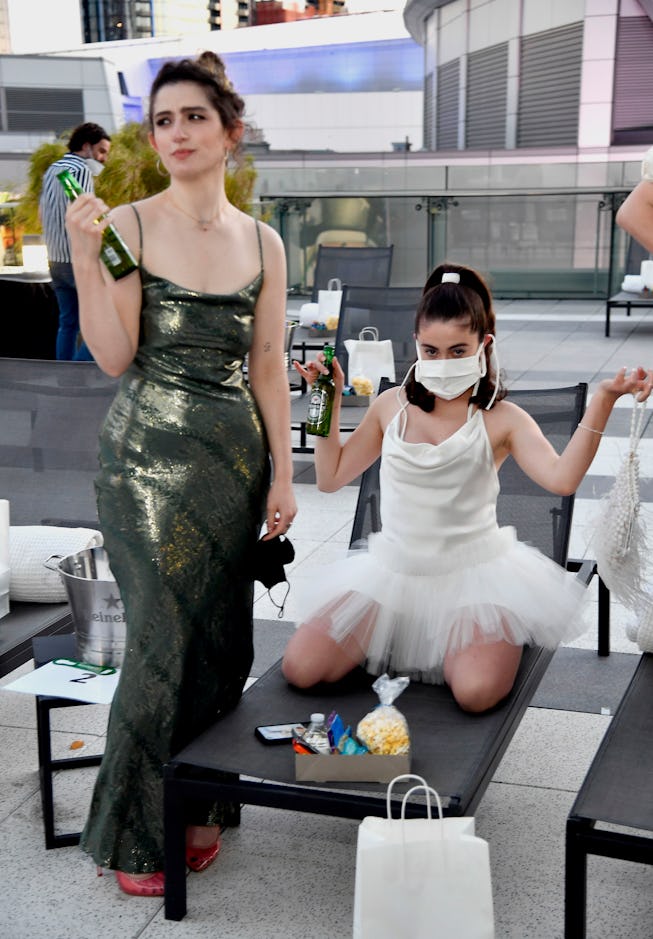 Frazer Harrison/Getty Images Entertainment/Getty Images
Emma Seligman and Rachel Sennott Announce Chaotic, Queer High School Comedy 'Bottoms'
The twisted geniuses behind 'Shiva Baby' take their comedy chops back to high school.
Emma Seligman and Rachel Sennott are making comedy gold again. Fresh off the release of their hysterical, anxiety-producing feature Shiva Baby, the duo announced that they're back in action with their forthcoming comedy, Bottoms.
Per The Hollywood Reporter, Bottoms follows two unpopular queer girls who start a "fight club" to have sex before their high school graduation. High school comedies with a deadline are as classic as it gets, and with a premise as chaotic as this? Baby, we've got a hit incoming!
Seligman and Sennott will co-write the script, while Seligman also directs and Sennott stars. Bottoms is set for MGM's Orion Pictures, and also boasts Elizabeth Banks and Max Handelman's Brownstone Productions as producers.
Until then, catch Shiva Baby on VOD and in select theaters, and read our interview with Seligman here.