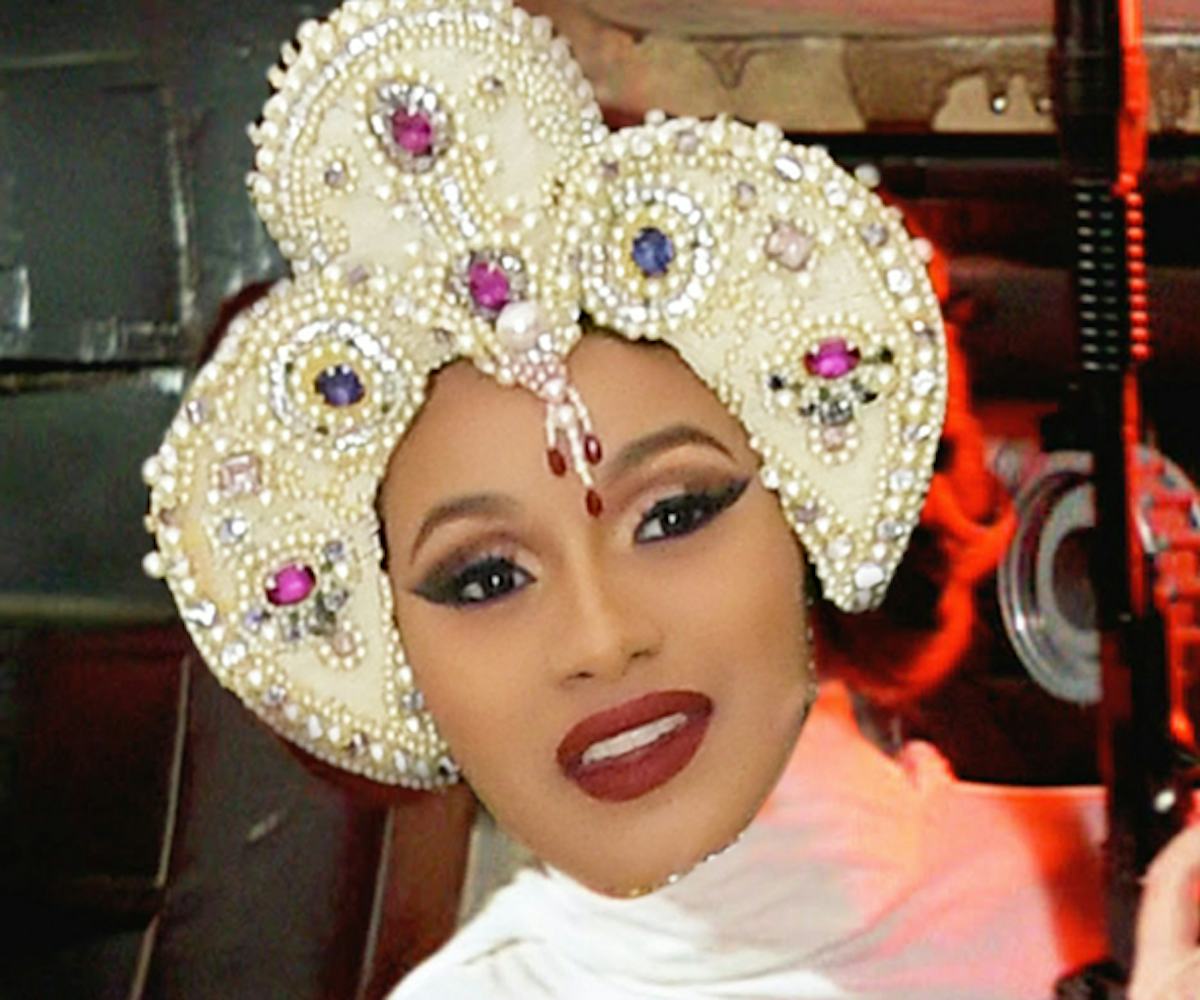 Photo courtesy of Disney; by Neilson Barnard/Getty Images
This Is What 'Star Wars' Would Be Like If Cardi B Did The Sound Effects
Part of Cardi B's lore is the way she expresses herself vocally. Her laugh, her little sayings, the way she plays with words are all infectious. Jimmy Fallon is questionably baffled by it, but us? Nah. We're into it because it's endearing and wholly Cardi. So while Cardi's off voicing Alexa, other folks have had the keen idea to have her voice other things, like the sound effects of Star Wars.
News and media outlet mitú celebrated Star Wars day with a hot 30-second clip of various scenes from the OG Star Wars trilogy paired with Cardi B's voice. It's rather genius, perfectly timed, and short enough to warrant a few replays. Like Snoop Dogg narrating Planet Earth, a full movie of this would be incredible. Who knew Cardi can make the TIE Fighter noise feel wholesome and humble? 
Anyway, enough with the words and onto the Cardi. May the "Okurr!" be with you.