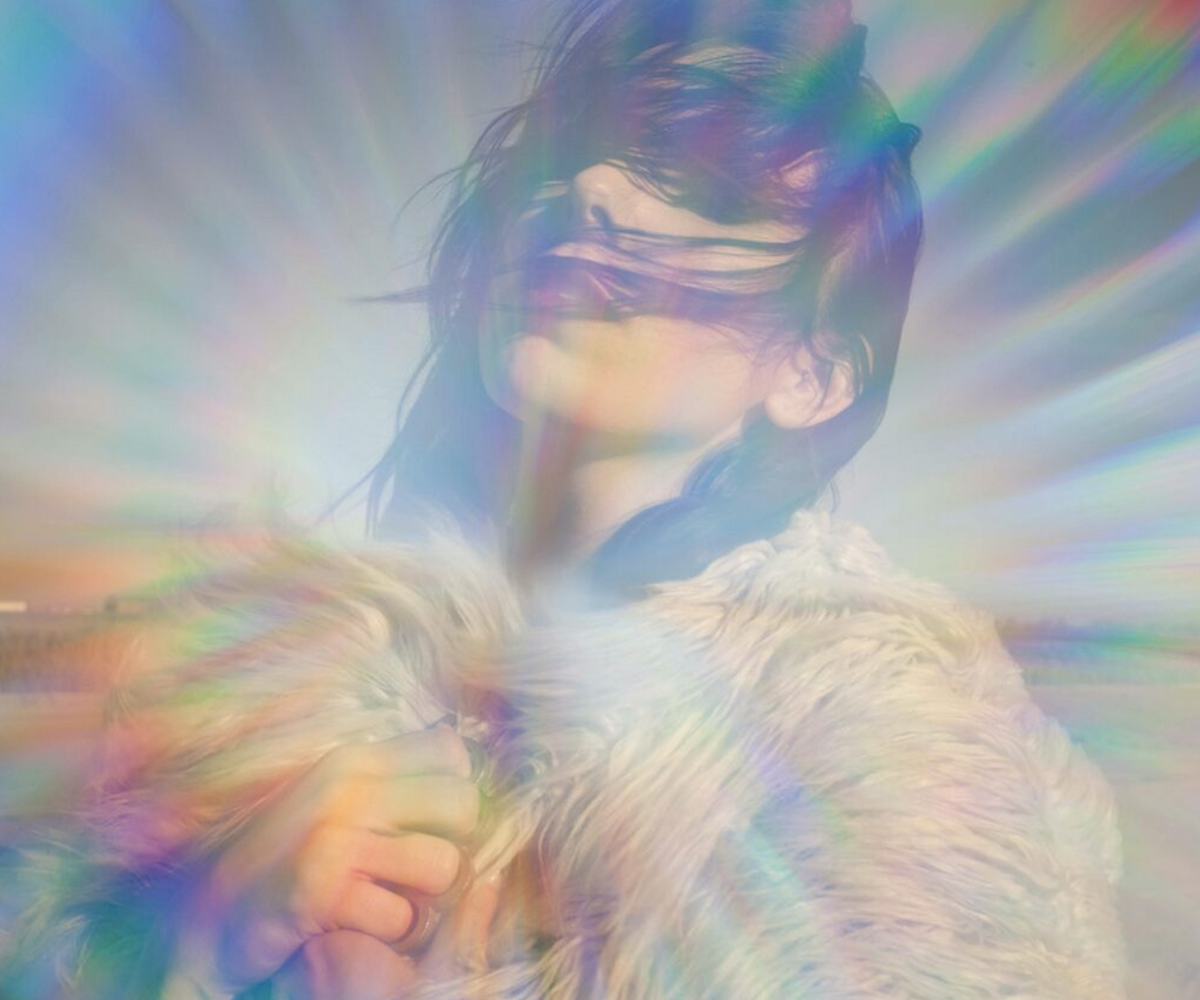 photo by kristin cofer
chelsea wolfe on sleep paralysis and her fifth album
Folk-metal goddess Chelsea Wolfe's fifth album, Abyss, has an inebriating quality to it. As you listen, you realize you've gone too far—there's a bit of fear, but then you give in to the twisted spiral. The psychedelic crunch of songs like "Iron Moon" and "Grey Days" builds up to distorted cavernous ballads like "Simple Death." All in all, it's the perfect soundtrack for drifting into a pleasant nightmare. Here, NYLON catches up with the woman of the hour.
I read that the album is about your sleep paralysis.
I don't actually feel paralyzed, but part of the definition of sleep paralysis is having shadow creatures. For me, it's this human-shaped black mass that's moving toward me, and it happens a few times a week. This surreal dream state dictates the way that I view life.
You've said designer Yohji Yamamoto was an influence for this album, in particular his quote: "I think perfection is ugly. Somewhere in the things humans make, I want to see scars, failure, disorder, distortion."
I really wanted this album to feel raw and emotional, and to have flaws and imperfections instead of trying to make it perfect—for me, perfect is skewed and asymmetric. If I have an outfit that looks too "perfect," I'll end up ripping a hole in the shirt.
I've seen you described as a witch. Do you relate to that?
When people started labeling me "goth," I thought it was a joke, but then it stuck. Being part of a subculture is actually really cool. I think it's great that there is this group of girls that identify as witches. But I would call myself a hermit more than anything.
Do you have to be friends to go on tour with another band?
Sometimes you don't know the band at all, but then you end up being good friends. Touring with Queens of the Stone Age—we learned a lot from them, because they're really respectful, but they also know how to party, which was good for me to learn as well.