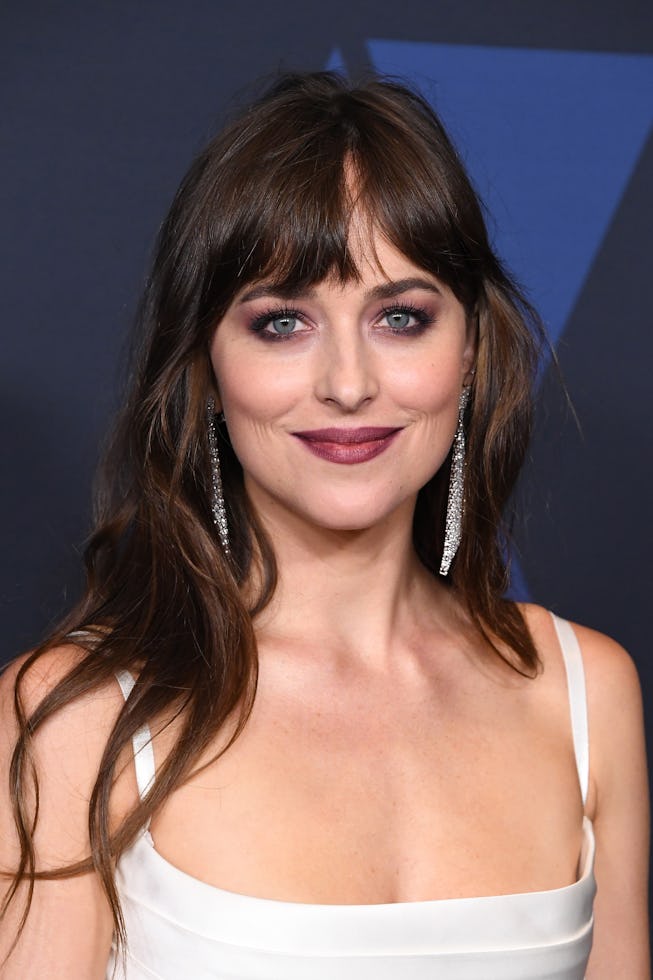 Photo by Steve Granitz/WireImage
Dakota Johnson Will Star In A Modern Remake Of Jane Austen's 'Persuasion'
Johnson will play "an unconforming woman with modern sensibilities, living with her snobby family who are on the brink of bankruptcy."
Dakota Johnson has already proven she can do it all. Since kicking her career off a decade ago with an appearance in The Social Network, the talented actress has played an ingenue getting her first taste of BDSM in the Fifty Shades trilogy, a perfect Italian speaker who lies about her age in A Bigger Splash, a possessed dancer in Suspiria, and most recently, a personal assistant to a top-tier musician with big producer dreams of her own in The High Note. Up next? The BAFTA Awards Rising Star nominee will take on the role of a Jane Austen heroine in an upcoming adaptation of the beloved novel Persuasion.
Framed as a "modern retelling" of Austen's final story about class, social mobility, and the limits of love, the upcoming adaptation will still center on original protagonist Anne Elliott. Except, in this version, the heroine is "an unconforming woman with modern sensibilities, living with her snobby family who are on the brink of bankruptcy," according to Deadline. But when Frederick Wentworth, a "dashing" gentleman who Anne used to date but sent away long ago, comes back into her life, "Anne must choose between putting the past behind her or listening to her heart when it comes to second chances."
Adapted by Oscar-winning Rain Man scribe Ron Bass and first-time feature writer Alice Victoria Winslow, Persuasion is being made for Netflix in partnership with MRC Films. Carrie Cracknell, who recently directed Jake Gyllenhaal and Tom Sturridge to Tony nominations in the Broadway play Sea Wall/A Life, will make her feature directorial debut with the highly anticipated film.
While no other casting announcements have been made, we can safely assume that Netflix will be looking for an equally renowned actor to star opposite Johnson as the dashing Frederick Wentworth. Who knows? Maybe Persuasion will mark Johnson's long-awaited reunion with her Fifty Shades co-star Jamie Dornan? I certainly wouldn't object.