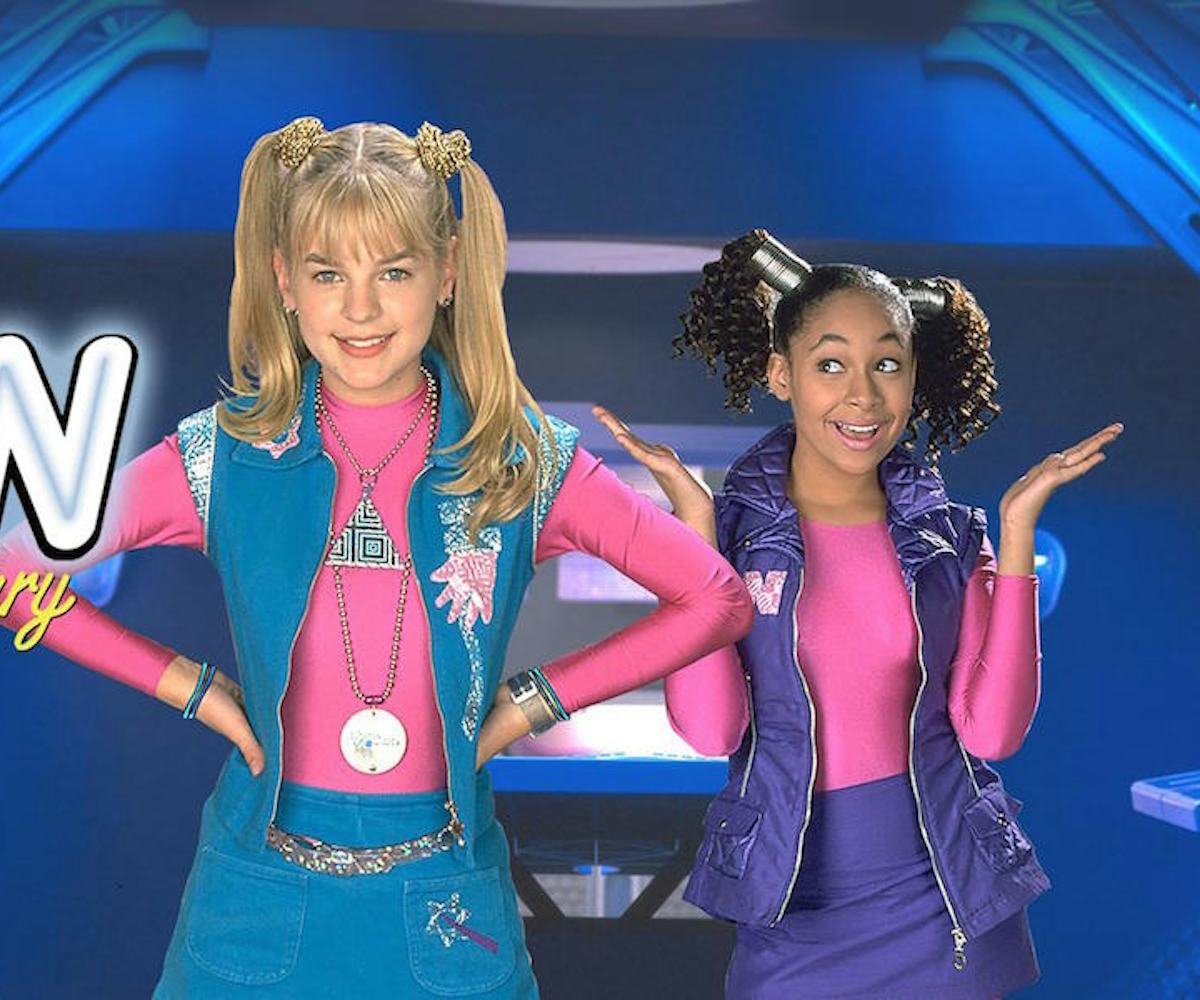 Via @disneyplus on Twitter
Here Are All The Nostalgic Faves We're Looking Forward To On Disney+
Including content starring the Jonas Brothers, Lindsay Lohan, and Zendaya
Disney+ is almost here which means that, starting November 12, we'll be able to find all of our favorite classics on one platform. In preparation for that, early Monday, the streaming network began tweeting out a long list of titles that will be featured. Suddenly, we're having flashbacks to films and television series we forgot existed until now.
Maybe I was slightly too old, or maybe I've blocked out everything that came before Zendaya's suit-wearing, Euphoria-starring reign, but she really was that girl when it came to Disney Channel original content. In addition to starring opposite Bella Thorne in Shake It Up for three seasons, as well as in film Frenemies, she controlled all the boys at her high school from a magical smartphone app in Zapped.
We're all about to get a lesson in how much of a queen Lindsay Lohan has been since day one, long before "Xanax," once Disney+ launches. All the best Lohan films, including Herbie: Fully Loaded, Confessions of a Teenage Drama Queen, Get A Clue, and, of course, The Parent Trap, will appear on the streaming network.
The Jonas Brothers' triumphant return with Happiness Beginscouldn't have come at a better time, because their short-lived, very hilarious sitcom JONAS will be available to watch in full once again. Though the band admitted regretting the second season of the series in their recent documentary Chasing Happiness, they've long gotten over the tension it brought up between them, so die-hard Jonas stans can relive the series guilt-free.
There are a few movies amongst the list that I totally forgot existed, but cannot wait to relive. Do you remember Keke Palmer and Corbin Bleu starring in a movie about jumping rope? Well, it happened, and it's called Jump In! As well, a very small Brie Larson starred in a movie about hot rods called Right On Track back in 2003, long before she became Captain Marvel.
Below, find out exactly what we'll be starting with at midnight on November 12.
Cadet Kelly
Camp Rock 1, 2
Even Stevens
Hannah Montana
Hannah Montana: The Movie
High School Musical 1, 2, and 3
Ice Princess
Lemonade Mouth
Lizzie McGuire
Phil of the Future
Pixel Perfect
Princess Protection Program
Read It & Weep
That's So Raven
The Cheetah Girls 1, 2
The Even Stevens Movie
The Lizzie McGuire Movie
The Luck Of The Irish
The Suite Life On Deck
The Suite Life of Zack and Cody
Twitches, Twitches Too
Wendy Wu Homecoming Warrior
Wizards of Waverly Place
Zenon: Girl Of The 21st Century, The Zequel, and Z3