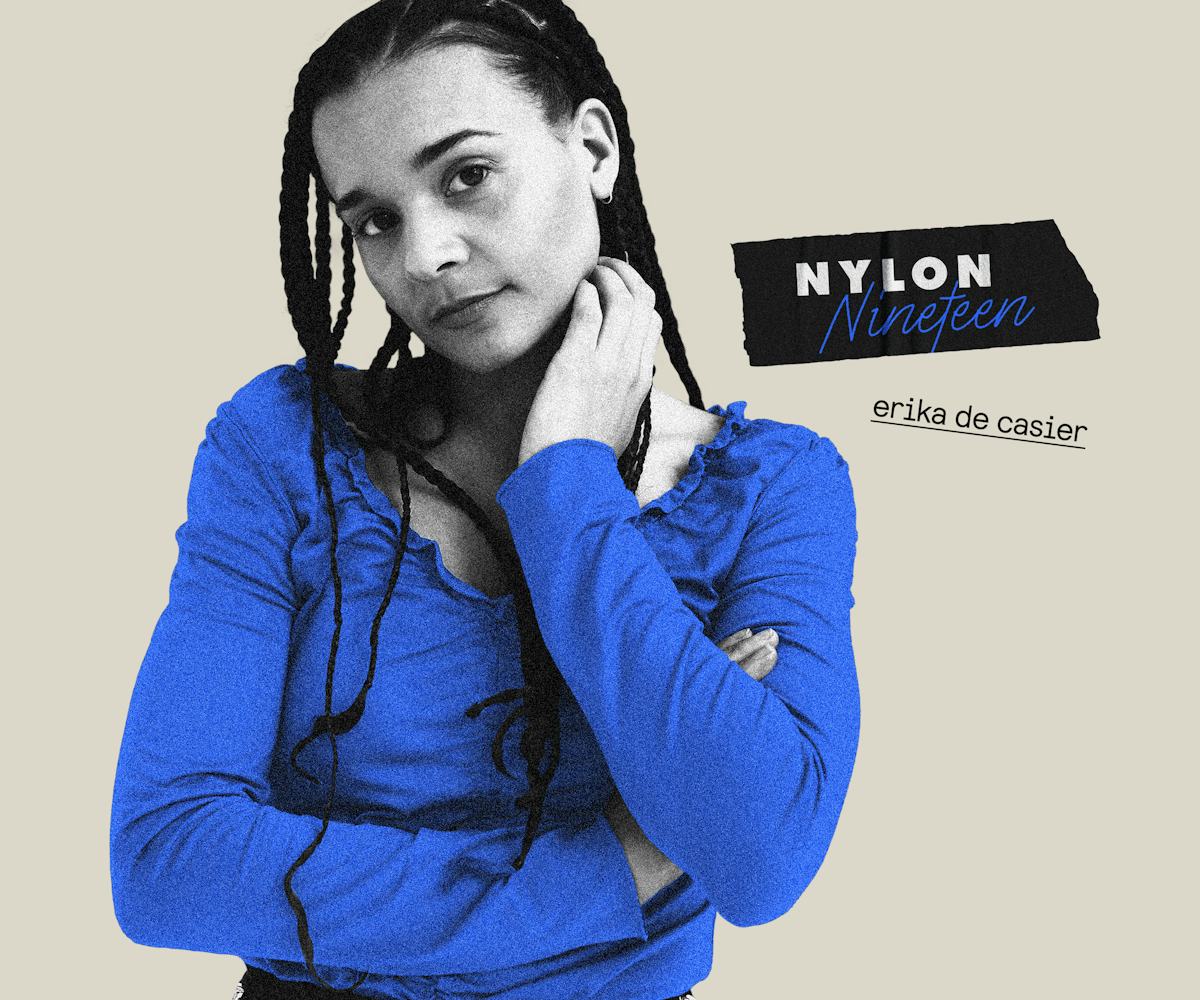 Erika De Casier Wants To Party In A Jennifer Lopez Music Video
Meet the rising Danish R&B singer who already counts Dua Lipa and Clairo as fans.
Danish song-maker Erika De Casier is just one project deep into her career, but she can already count Dua Lipa and Clairo as fans. Her 2020 debut album, Essentials, introduced the world to her sensuous realm of rhythm and blues in which she added her own flip to the textures and sounds that ruled R&B in the mid-to-late '90s. Songs like "Little Bit" or "Do My Thing" are chill but sassy little numbers that you could imagine getting queued up on the same station as Destiny's Child's "Bills Bills Bills" or Aaliyah's "One In A Million." In an era now steered by the impulses of nostalgia, her sound has never felt so sweet.
After a brief break — during which she remixed Dua Lipa's "Physical" — De Casier is now gearing up to release her sophomore record Sensational out May 21 via 4AD. Based off the lush singles already out, "No Butterflies, No Nothing" and "Drama," it'll likely be another sonic revelation, and an expansion of her mystical, lush world.
In anticipation of the album, we caught up with De Casier for our NYLON 19 series, where she dished on Danish snacks, her dream festival lineup, and falling in love with Pharrell Williams at her first concert.