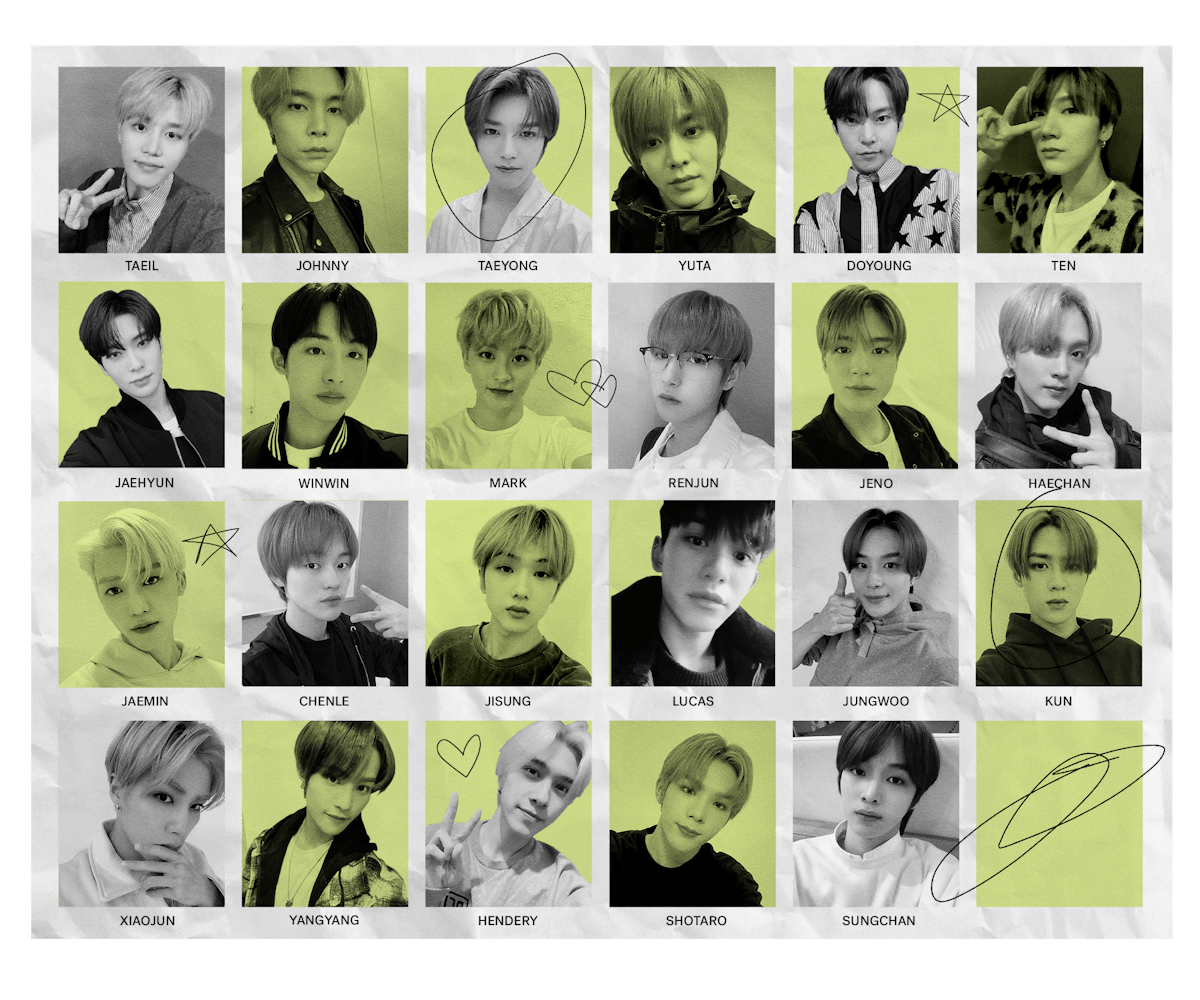 Reintroducing NCT, The 23-Member K-Pop Band Of The Future
Ahead of Pt. 2 of their latest comeback, we checked in on K-Pop's most forward-facing boy band.
What if your favorite boy band functioned more like a global franchise? Where, instead of one static, centralized group, there were instead several smaller subdivisions based around the world, each with their own songs, projects, band lore — and infinitely more boys to crush on.
Enter NCT, major K-pop label SM Entertainment's massive and ambitious boy band that's essentially, and incredibly, just that. (Its full name — Neo Culture Technology — even nods to the forward-facing aspect of that concept.) At a staggering 23 members, the mega-group is currently comprised of four different subdivisions: NCT U, a non-fixed band designed to have a different cast every comeback; NCT 127, a fixed subunit based in Seoul; NCT Dream; and WayV, a fixed seven-member subunit based in China; plus, two new faces that were introduced this past September: Shotaro and Sungchan.
Although each subunit usually operates as its own malleable and ever-evolving organism, occasionally they all come together for one supersized family project. They did it once in 2018 with their first album as a mega collective, NCT 2018 Empathy, though they only had 18 members at that time. Now, with a newly expanded cast of characters, NCT have come together again for their second major reunion: NCT 2020 Resonance Pt. 1, out now.
Full of songs that range from whistling, ear-catching pop and old-school hip-hop to piano-backed slow jams and K-pop's classic sugary pop zingers, the record is a colorful mosaic that proves the infinite versatility of the group. And if you were worried about how 23 people would sing one track — the group's got that figured out, too, and quite ingeniously. Different combinations of the cast appear on different tracks, a strategy that truly makes the most of every member's unique talent. It's like the world's most well-curated grab bag, and it surely makes one wonder: Could this be the future of boy bands?
As the name of the album suggests, NCT 2020 Resonance Pt. 2 is on the way. Ahead of its release later this year, NYLON caught up with all 23 members and got to know everything from their astrology signs and last-played songs to their guilty pleasures.