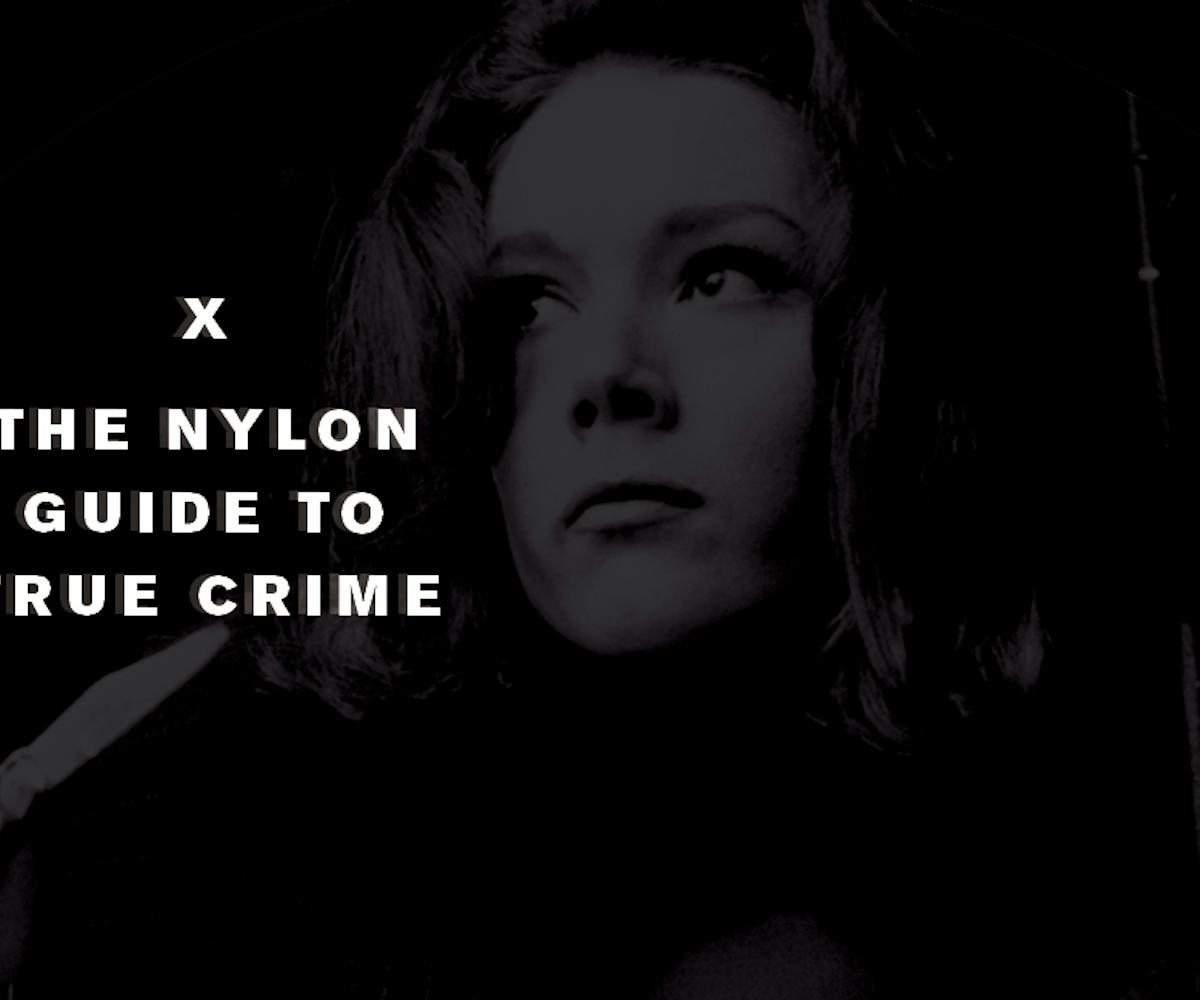 A Beginner's Guide To True Crime Books, Podcasts, TV Shows & More
The genre has a long, bloody history
It all started with Serial. Well… sort of. True crime as a genre has a long, bloody history, and it's been through several incarnations before arriving at what is—in my opinion—its best form yet. But the current obsession with it is definitely due to the wildly popular podcast of a few years ago.
But first, a bit about how we got to where we are with true crime today: Though criminal activities had been transcribed and used as entertainment since the birth of the printing press in the 16th century, it wasn't until Truman Capote's In Cold Blood was published in 1966 that the genre took shape in a way recognizable to today's audiences.
In the decades that followed, pop culture was flooded with true crime retellings: America's Most Wanted launched in 1988 (it was inspired by a German show, Aktenzeichen XY ... ungelöst, which first aired in 1967); Forensic Files in 1996; and, of course, the dramatized CSI and Law & Order, airing in 2000 and 1990, respectively. All of these were incredibly popular but relegated to a low-brow status from which the genre has, by now, escaped. And it was Serial that did it.
The true crime podcast, launched in 2014 by This American Life and WNYC, is now legendary, but here's a recap in case you've been living under a rock: In 1999, a high school girl named Hae Min Lee was found murdered in a Baltimore city park. Her ex-boyfriend, Adnan Syed, became the chief suspect in her death and sentenced to life in prison a year later. The questions Serial seeks to answer are: Did Syed kill his ex-girlfriend? And if he didn't—who did?
The show is excellent, and the case considerably more complicated than I'm going to detail here. But Serial's lasting legacy is its revolutionization of the true crime genre. TV shows like Forensic Files, Disappeared, and The Hunt with John Walsh were all immensely popular, but they were guilty pleasures; few people professed "true crime" as an actual interest, and the shows were not generally regarded as examples of enduring or even worthwhile art.
But no one was embarrassed to listen to Serial. It was created by This American Life, the paragon of mainstream intellectualism, so it was difficult to dismiss as a mere guilty pleasure. The complexity of the case, the careful way the show's host Sarah Koenig approached each and every angle, quickly impressed upon the public and critics alike that this was something different.
And, of course, there was its immense popularity. As of March 2015, Serial had been downloaded an unprecedented 75 million times; spin-off podcasts, subreddits, scholarships, and multiple follow-up podcasts, such as Serial's Season 2 and the record-breaking S-Town all proudly march in Serial's wake.
So where's a listener to go once she's finished Serial, fallen in love, and wants to continue down the precarious, painful, obsessive path that is true crime? Below is a list of books, TV shows, movies, and podcasts, in order of what a true crime newbie should consume. Follow me, dear reader, and keep your wits about you.
This podcast has amassed a gigantic, loyal following (yours truly among them), and once you start listening, you'll understand why. Karen Kilgariff and Georgia Hardstark, the show's comedian hosts, address the crimes they cover with empathy and no small amount of humor, with the latter being a quality more reasonable than you might initially think.
Netflix's first successful foray into the genre examines the conviction of a man accused of murdering a young female photographer. If you had any doubts about the imprecise nature of law enforcement and justice, well, Making a Murderer will solidify that skepticism.
The Devil in the White City by Erik Larson
H. H. Holmes is thought to be America's first serial killer, and he used the 1893 Chicago World Fair to lure his victims into his "World's Fair Hotel," which was actually a house of horrors that included a crematorium, acid vat, gas chamber, and dissection table. Author Erik Larson crafted an addictive nonfiction novel-like book that takes a close look at industrialization, architecture, and the birth of a new kind of crime.
This film is a fictionalized interpretation of Robert Graysmith's book of the same name and stars Jake Gyllenhaal as a young cartoonist at the San Francisco Chronicle who becomes obsessed with the infamous Zodiac Killer. Critics say Zodiac is David Fincher's best film, and though that's a tough contest, it's certainly an excellent place to start if you're a fan. But do follow up with Mindhunter, Fincher's new television show about the beginnings of serial killer psychological analysis and profiling at the FBI.
"Dee Dee Wanted Her Daughter To Be Sick, Gypsy Wanted Her Mom To Be Murdered" by Michelle Dean for BuzzFeed
This reported piece, about a beleaguered daughter and her mother and the horror that is Munchausen by proxy, swiftly made the rounds when it came out in 2016, and transfixed nearly everyone I knew who read it. Mother-daughter relationships aren't typical fodder for a ruthless murder, which makes this very true and tragic tale all the more fascinating and disturbing. After reading, watch Erin Lee Carr's magnificent documentary on the same case, Mommy Dead and Dearest.
Jacob Wetterling was only 11 years old when he disappeared one night in rural Minnesota. It took 27 years to find out what happened to him, and the search changed America forever. This expertly produced podcast weaves a heartbreaking tale of the creation of the sex offender registry, new methods for finding missing children, and the often devastating effect bad police work can wreak on communities and families.
The Stranger Beside Me by Ann Rule
Ann Rule is responsible for creating many a true crime fanatic, and The Stranger Beside Me is often the starting point. Her first of nearly 30 true crime books, The Stranger Beside Me chronicles Rule's realization that her coworker at a crisis hotline was, in fact, Ted Bundy, a serial killer who would later be found guilty of the murders of 36 women. Rule isn't known for her eloquent prose, but rather her uncanny ability to unlock the secrets and motivations behind horrific crimes and the people who perpetrate them.
True crime is obviously not a genre for the faint of heart, but The Keepers operates on another level of heartbreak. When the beloved Sister Cathy Cesnik disappears and is later found murdered in 1970, a community is shocked—and silenced. Decades later, the women who knew and loved her aim to find her killer, but what they discover is far more horrible than they could have imagined. This show wrenched my heart in a million pieces; I don't think I'll ever be able to forget it.
A Thousand Lives by Julia Scheeres
Julia Scheeres is an abuse survivor, so she has an unusually empathetic and careful perspective on the infamous tragedy that was the Jonestown massacre. A Thousand Lives is the perfect book for anyone interested in the psychology of cults, the manipulative power of white men in American society, or, simply, a beautifully written story.
Missing And Murdered: Who Killed Alberta Williams?
In British Columbia, Canada, there's a stretch of Highway 16 known as the Highway of Tears. Dozens (if not more) of primarily indigenous women and girls have gone missing there, and few have been found or their murderers put to justice. Missing and Murdered investigates the unsolved disappearance of a young indigenous woman named Alberta Williams, as well as the untold misery the loss brought upon her family and community.