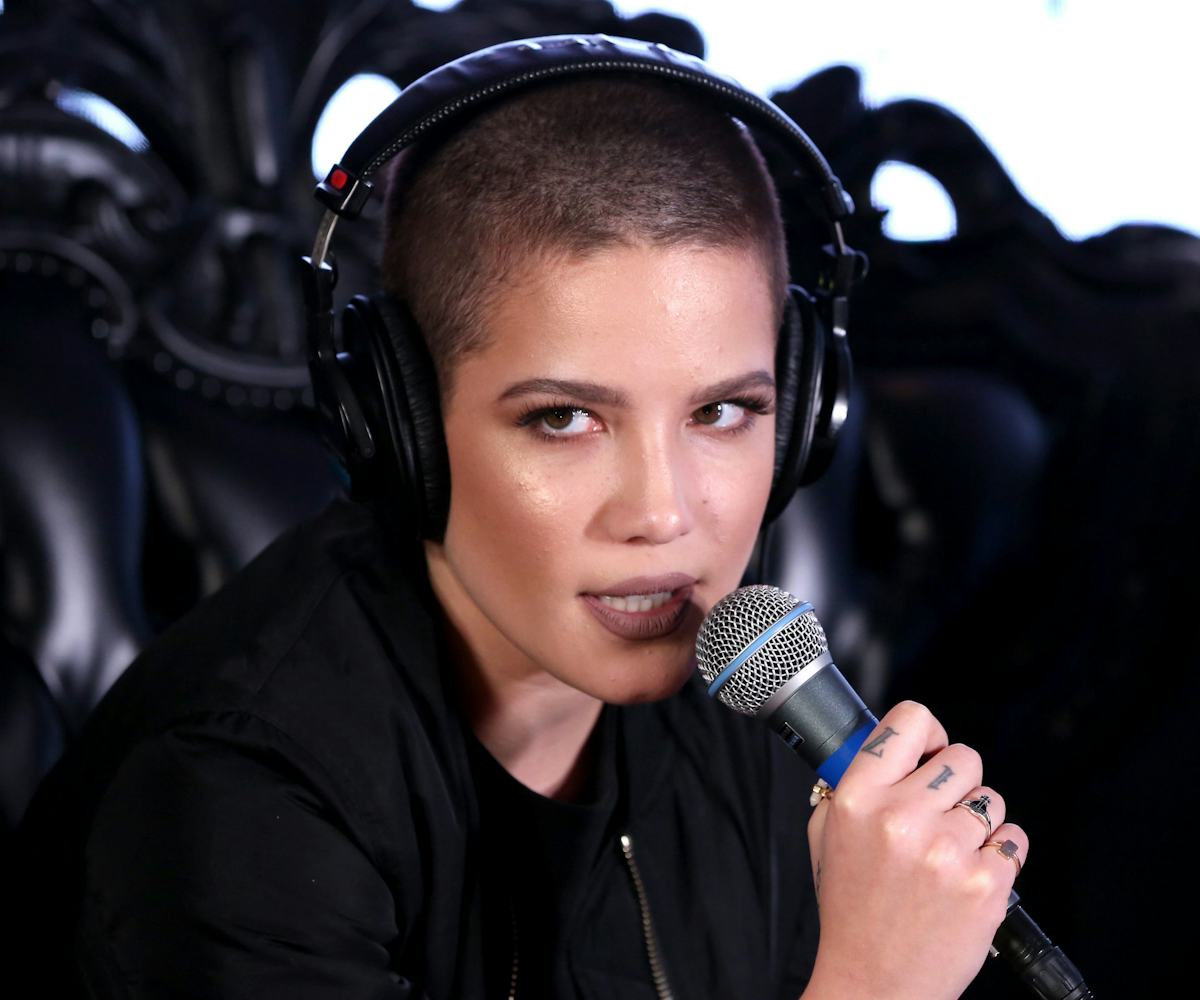 Photo by Jonathan Leibson/Getty Images.
Halsey Delivered A Stunning Performance Of "Colors'"
Accompanied by strings and drumming beats, Halsey resembled a musical goddess in her live performance of "Colors" on Jimmy Fallon's The Tonight Show. Remaining picturesque in a sea of blue and purple fog, the 21-year-old singer wowed with every note of the haunting Badlands single. Following the performance, Halsey expressed her nervous feelings during the live show.
If this is what she sounds like when she's nervous, we can't imagine how amazing she will be on her six-month tour that will end with a sold-out date at New York's Madison Square Garden in August. Watch Halsey give an impressive live performance of "Colors," below.