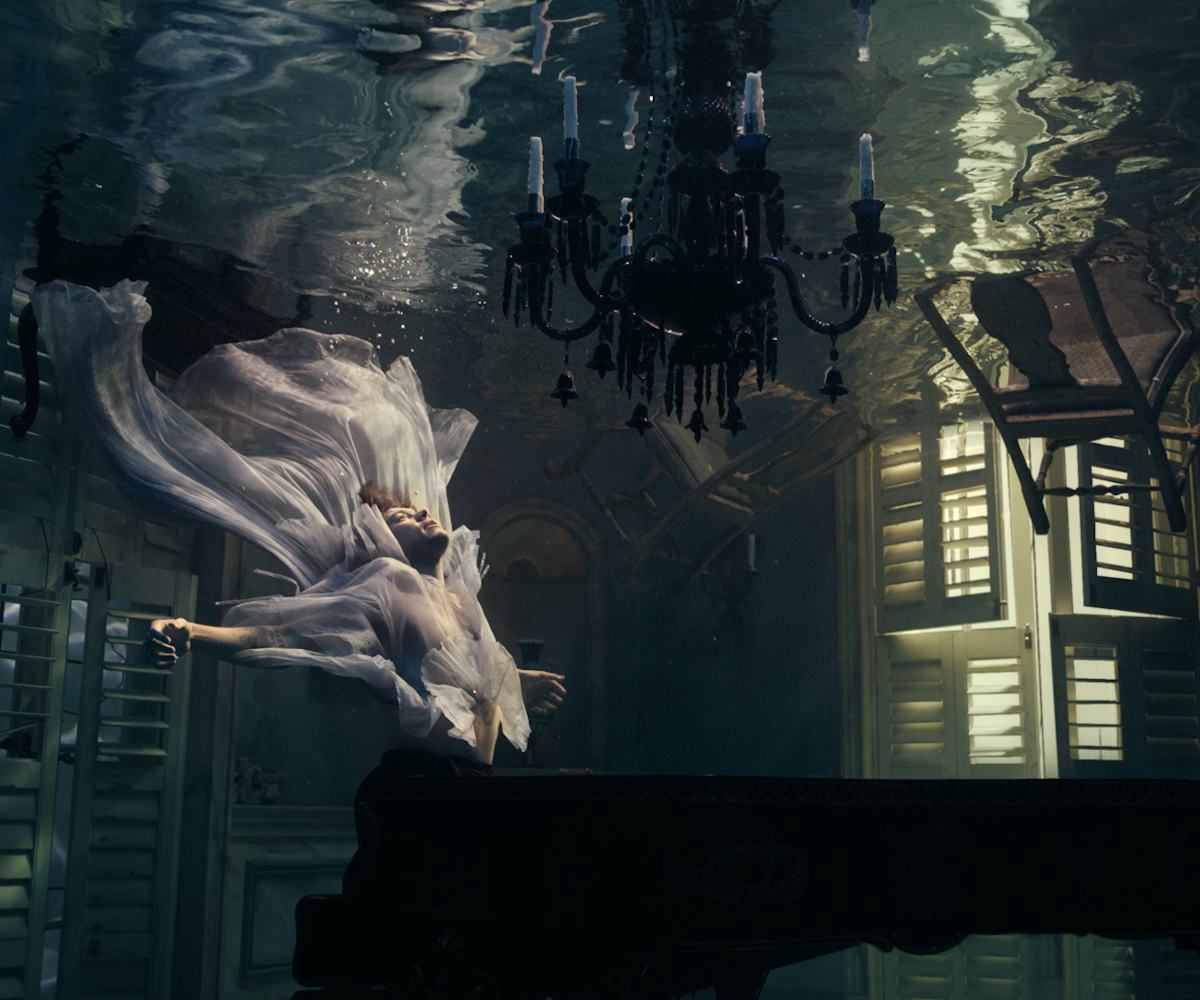 Harry Styles Is Sad And Underwater In "Falling" Video
The former One Direction member becomes a merman in his new music video
Fine Line may have been released last year, but Harry Styles isn't quite done releasing music videos for his second studio album. The artist dropped the music video for "Falling" on Friday, days after announcing new show dates for "Harryween." The somber track alludes to missing an ex, matching the muted lighting and flooding of the moody Dave Meyers-directed video.
Set in a regal but deteriorating room, the video features Styles playing a grand piano as water floods in around him, singing about being unable to "unpack the baggage you left," and being "well aware I write too many songs about you." Fans have speculated that the track is about Styles' ex Camila Rowe, who's believed to have inspired multiple songs of Styles', especially since her voice can be heard in a voicemail on "Cherry." In a November interview with Zane Lowe, Styles revealed that the therapeutic track took "probably twenty minutes" to write, and one of the sentiments was starting "to feel threads of where I could see myself becoming someone I didn't want to be." Whether or not he's talking about falling into despair, we can all agree that in the video, he's quite literally falling into water.
Styles' music videos are almost films in and of themselves. Who can forget when a website and social media accounts dedicated to the imaginary island of Eroda were made solely for the release of "Adore You?" Water has also been a common theme in Styles' music videos, with the artist floating above the ocean for "Sign of the Times" and wading into knee-deep water in "Adore You." Now, with "Falling," we can see just how deep his melancholy goes. Watch it below.