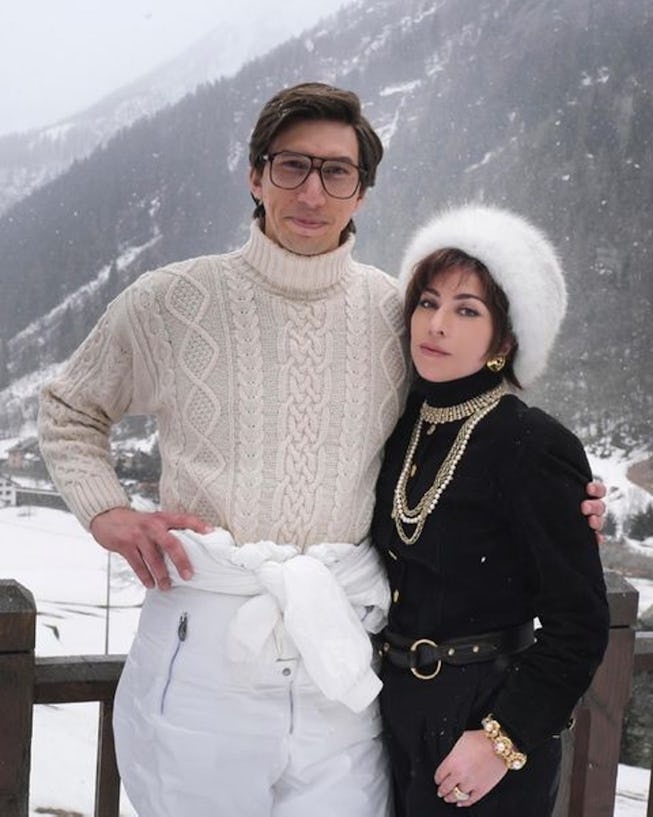 The Gucci Family Thinks 'House of Gucci' Casting Is "Horrible, Ugly, Offensive"
They're having none of it!
There's a general sense of glee online whenever a new still from Ridley Scott's forthcoming crime biopic House of Gucci pops up. What's not to love about Lady Gaga and Adam Driver, playing Patrizia Reggiani and Maurizio Gucci, respectively, wearing over-the-top '80s Gucci threads and living la dolce vita as they saunter around Italy? Turns out, a lot, if you're asking the real-life Gucci family.
Members of the Gucci family are reportedly revolted by the film's casting, which they have called "horrible, horrible" and "ugly." They're having an especially hard time with the casting of Al Pacino as Aldo Gucci, who was seminal in growing the fashion label internationally, and Jared Leto as Paolo Gucci, a key player in creating the fashion house's iconic double G logo.
"My grandfather was a very handsome man, like all the Guccis, and very tall, blue eyes and very elegant," said Patrizia Gucci, Maurizio's second cousin. "He is being played by Al Pacino, who is not very tall already, and this photo shows him as fat, short, with sideburns, really ugly. Shameful, because he doesn't resemble him at all."
Don't even get her started on the paparazzi photos of a bald Leto: "Horrible, horrible. I still feel offended."
Patrizia says she's "truly disappointed," and speaking on behalf of the entire Gucci family. "They are stealing the identity of a family to make a profit, to increase the income of the Hollywood system," she said. "Our family has an identity, privacy. We can talk about everything, but there is a borderline that cannot be crossed."
For the uninitiated, the film follows Patrizia Reggiani and her ill-fated marriage to Maurizio Gucci. Maurizio, who left Patrizia for a younger woman, was assassinated in 1998 after Patrizia hired a hitman to kill him. The Italian media referred to Reggiani as the "Black Widow" during her trial, which ended with a 29-year prison sentence.
Reggiani was released in 2016, after rejecting her first offer of release in 2011 because it required her to seek employment. "I've never worked a day in my life and I don't intend to start now," she told her lawyers. That alone should let you know that this film is going to be pure camp.