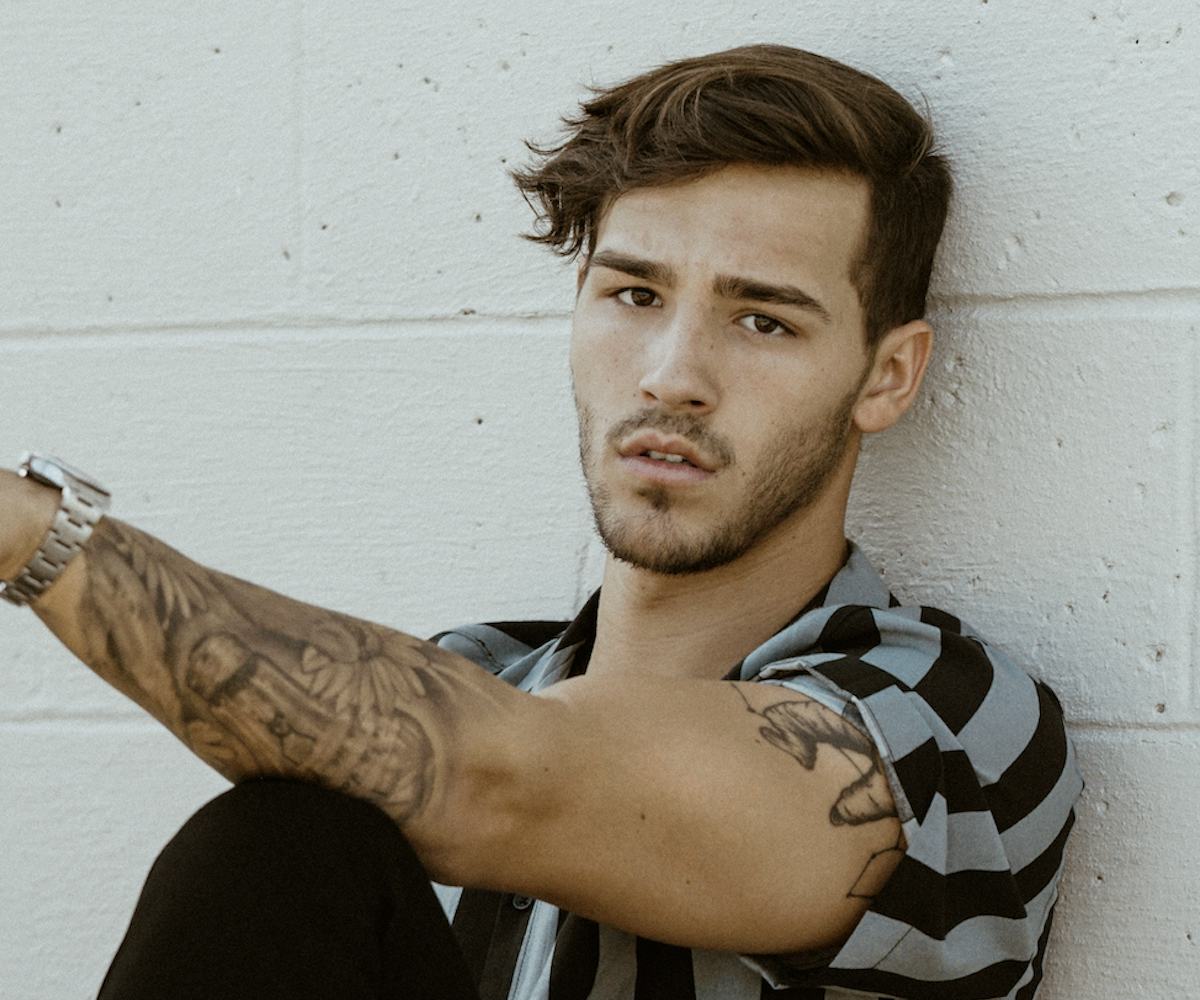 Photo by Alex Alvga
Jacob Whitesides Is All Grown-Up In New Single "Killing Me"
Nineteen-year-old teenage heartthrob Jacob Whitesides is known for covering popular pop tunes with a bit of twang. The Knoxville, Tennessee, native, who recently signed with Wilhelmina Models, has already amassed over a million followers online with his viral series of YouTube covers. But now it's clear that Whitesides has finally found his own voice. Need proof? His new dark and sensual single, "Killing Me" is it.
Whitesides' "Killing Me" reminds us of Zayn Malik's transition from bright pop to dark R&B as a solo artist, particularly with the introduction of electronic influences. But the change shouldn't come as a surprise, considering that Whitesides has been teasing fans with the new music for weeks. He recently posted the following instrumental clip on Instagram, saying: "The new era is upon us." 
"I've always been my own person, and I've always worked to be honest and real in my writing, but in the last few years, I've been through a lot, and those experiences have changed me," Whitesides says. "I feel like I'm new and different, and I think this music reflects that. It's more raw, a bit harder, but at the same time, more vulnerable. I think Wilhelmina gets that and they believe in me, which means a lot."
Whitesides believes the next year will be a transitioning one, both musically and artistically. And we hope there's more where this came from. Listen to "Killing Me," below.