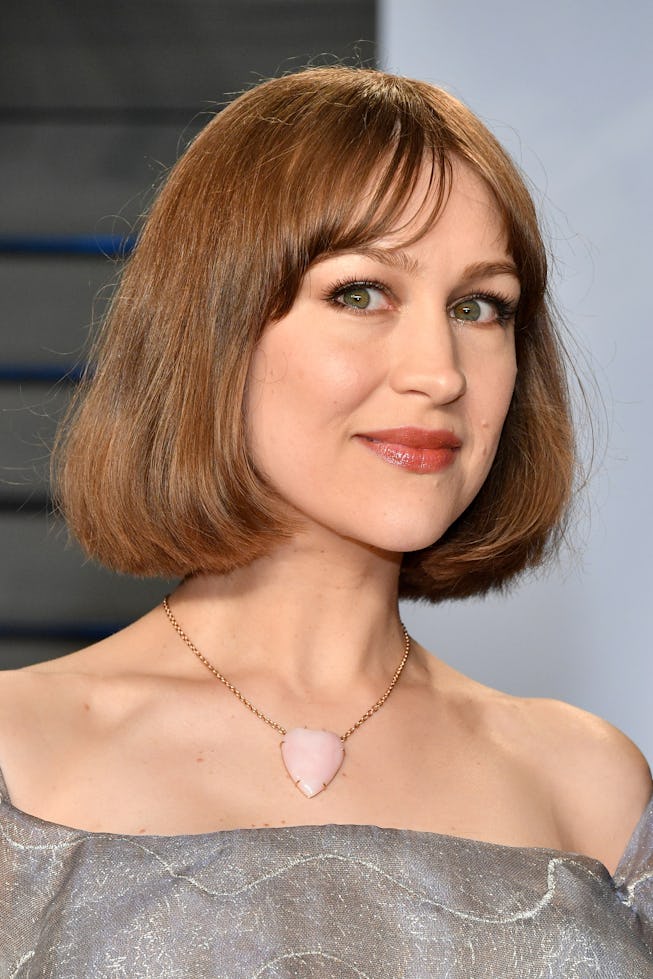 Dia Dipasupil/Getty Images Entertainment/Getty Images
Joanna Newsom Played New Songs At A Fleet Foxes Concert
Hear the indie harpist's first new tracks in eight years.
Joanna Newsom might be making her way back to music. On Wednesday night, the beloved indie harpist, poet, and overall musical genius Newsom appeared as the surprise guest opener at Fleet Foxes' live show at Belasco in Los Angeles, where she played an hour-long set and debuted five new songs. It was her first live performance since 2020, and her first new music since she released her last full-length album in 2015.
According to early reports from attendees, fans already had an inkling that Newsom was going to be the surprise guest of the night. Their suspicions were confirmed when Fleet Foxes' Robin Pecknold welcomed the singer and her harp onto the stage with the apt introduction: "Without further ado, I present the high priestess of acoustic music, Joanna Newsom."
Newsom opened her set with "Go Long," and hopped between her harp and the piano, playing approximately seven songs, with five of them being unreleased and "quite long," per Stereogum. The new songs are reportedly called "Bombs Are Whistling," "Marie at the Mill," "Little Hand," "The Air Again," and "No Wonder." Per audience footage, they continue in the vein of her whimsical, storybook sound.
Newsom's last album Divers came out in 2015. Since then, she's taken a slight step back from her music career, starting a family with her husband Andy Samberg, and venturing into acting with roles in Portlandia and Brooklyn 99. Still, her discography has continued to influence pop culture, with her songs most recently included on the original soundtrack for Hulu's much-anticipated 2022 adaption of Sally Rooney's Conversations With Friends.
Alas, there's no news of an album yet, but with these latest tracks it seems inevitable that something will be coming down the pipeline soon.
Watch some fan footage of the new songs, below.
‌