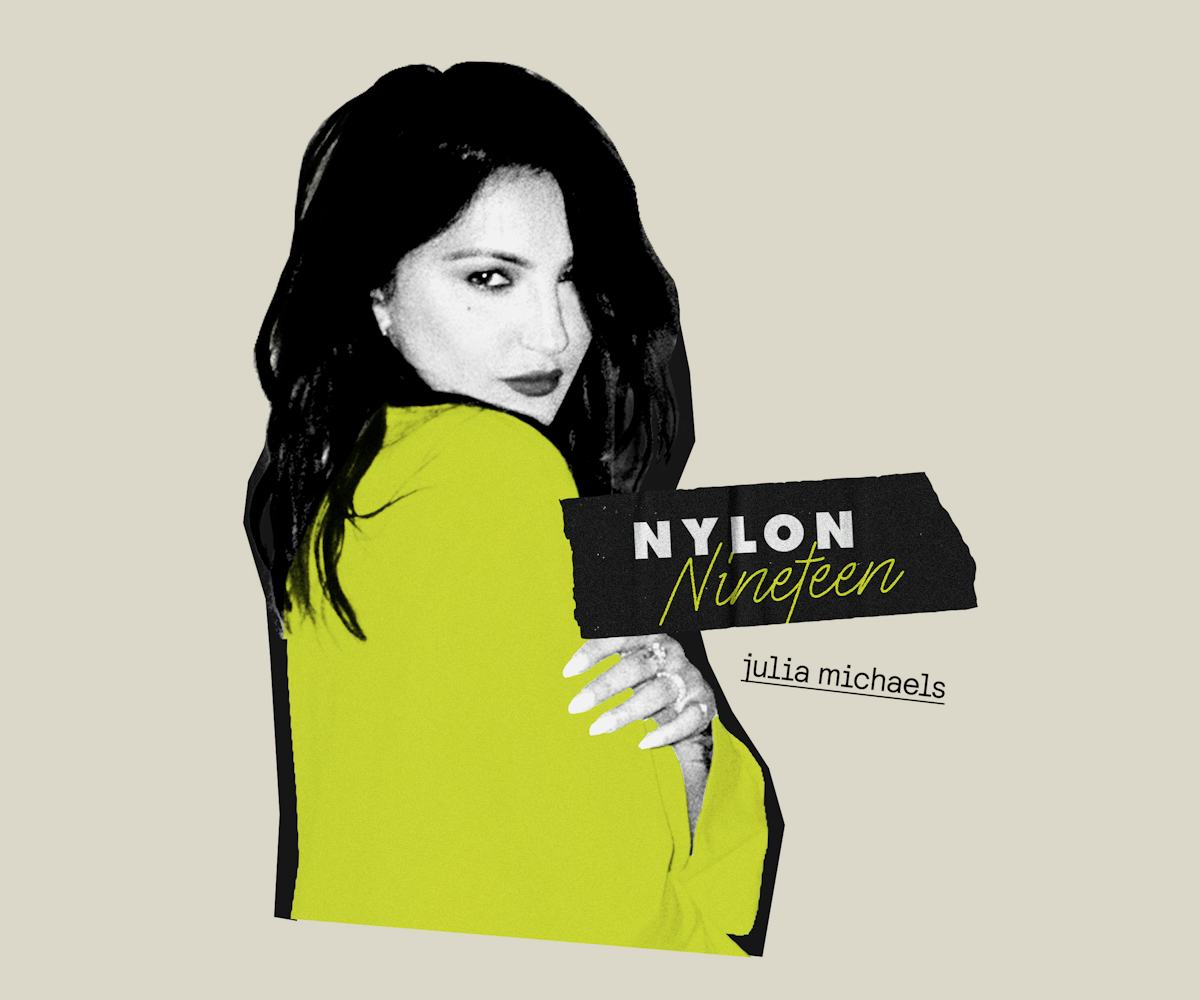 Please Stop Asking Julia Michaels Who She's In The Studio With
The accomplished hitmaker on falling in love, her debut album, and the questions she never wants to be asked again.
What do Selena Gomez's "Lose You To Love Me," Dua Lipa's "Pretty Please," and The Chicks' "Julianna Calm Down" all have in common? Julia Michaels as a credited songwriter on all three — and that's just a small chunk of the tracks she's contributed to in 2020 alone.
The 26-year-old Los Angeles-based writer and singer has long been recognized as one of pop music's greatest secret weapons — a master of searing hooks, addictive melodies, and spinning gold out of complex situationships. You can count Justin Bieber's "Sorry" and Selena Gomez's "Bad Liar" as part of her formidable catalog, and in recent years she's also stepped into her own as a solo artist with the release of her two personal (and excellent) EPs, Inner Monologue 1 & 2.
Now, finally, Michaels is gearing up to release her debut album, a project that's fully come into being during her time in quarantine. It's also brought on the birth of a new era of writing for the young hitmaker. After years of crafting poetry out of heartbreak and self-destruction, Michaels has now released a simple love song: "Lie Like This." The track, a woozy, streaky bop, opens with the genuinely sweet lyrics: "He says I'm pretty upside down, I'm pretty right side up, too."
"I have this sort of newfound healthy relationship with love," Michaels explains. "It's the first time that I really have been able to experience it without trying to sabotage it or get bitter about it. I think that's my favorite part about this new era: what I'm talking about is just growing in love and being okay with being loved."
Ahead of her new album, NYLON caught up with Michaels to hear her take on the NYLON 19, where she talked about everything from The Great British Baking Show, the Spice Girls, and why she hates getting asked about what she's up to in the studio.